Kader Attia | Repairing the Invisible
31.03 until 01.10.2017, S.M.A.K. Ghent Belgium
The Continuity of the Dept, 2013
About:
Kader Attia's work is internationally recognized for the urgent manner in which he explores notions of trauma and repair in our globalized society through an artistic practice that involves assemblage, reparation and appropriation.
Réfléchir la Mémoire, 2016.
On the occasion of the tenth anniversary of the textile course at the KASK/Hogent in Ghent, the French-Algerian artist is presenting a new installation of eight found objects in textile. Of various African origins, the fabrics each display a number of manual repairs that have been left visible. It is a serene but complex image, like a still life, a visual rendering of life and its transience. Attia shows that an endless process of repairs and exchanges is inherent to this reality.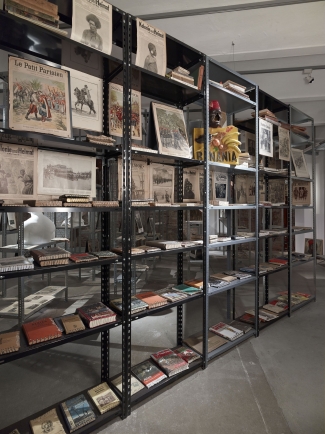 The Continuity of the Dept 2, 2013.
Similar stitching recurs throughout the exhibition. Using textile or metal, the artist applies them among other things to broken mirrors and torn cloths. More hybrid forms that he collects as artefacts link together residual objects and materials including a military helmet and a guitar. The past and the unfamiliar together make up the conditions for a future existence. In their autopoiesis, their process of self-creation and maintenance, Attia also recognises the way societies develop and rebuild themselves.
This multiple perspective continues in the video Réfléchir La Mémoire, for which the artist won the Prix Marcel Duchamp in 2016 and which is having its Belgian premiere in this exhibition. The film essay looks for connections between the psychological and psycho-social implications of recovery processes. By means of accounts given by, among others, a psychoanalyst, a neurologist, a surgeon, a philosopher, a historian, a dancer and a musician, the phenomenon of phantom pain is viewed as a symptom of the denial and invisibility of such traumas as genocide, slavery and colonisation that are experienced collectively.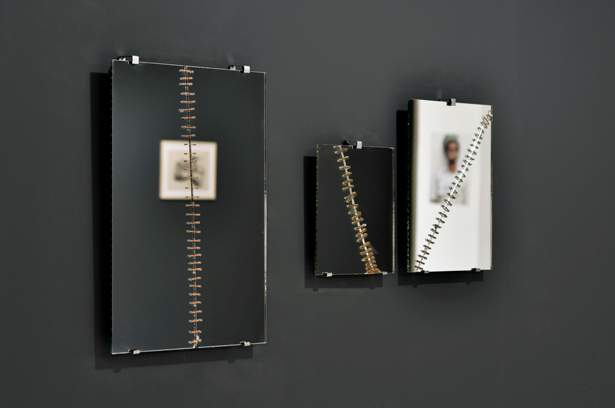 Repair Analysis, 2015.
Kader Attia's practice gives a poetic dimension to a broader discourse on the repercussions of the Western hegemony over non-Western cultures in historical narratives, the politics of identity and humanitarian crises in the present (refugee crisis) and the past (colonisation). The artist recently opened the space La Colonie in Paris, where, through a program of talks, debates and concerts, synergy is sought between art, theory and activism.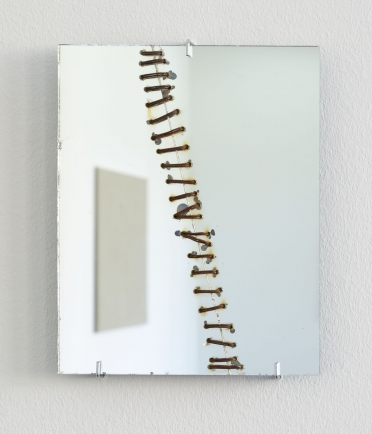 Repair Analysis, 2015.
Kader Attia (1970, Seine-Saint-Denis) lives and works in Berlin and Paris. He has recently had solo exhibitions at the Museum für Moderne Kunst, Frankfurt am Main, Germany (2016); Musée Cantonal des Beaux Arts, Lausanne, Switzerland (2015); KW Institute for Contemporary Art, Berlin (2013); Musée d'Art Moderne de la Ville de Paris (2012); The Institute of Contemporary Art, Boston, MA (2007) and Musée d'Art Contemporain de Lyon, France (2006). He took part in Documenta 13, Kassel, Germany (2012), the Moscow Biennale (2011), the Biennale of Sydney (2010) and the Venice Biennale (2003). In 2016 he won the Prix Marcel Duchamp. Kader Attia was also selected for the international "Viva Arte Viva" exhibition at the 57th Venice Biennale (2017).