Genesis Jerez
Bedspread, 2018
About:
Genesis Jerez is a visual artist born and raised in the South Bronx. She has been working on a mix-media series which recontextualizes archival photographs from her childhood spent in the Mill Brook housing projects. Reexamining her complex relationships with her now estranged relatives, she's creating a new counter-archive that recontextualizes these figures. Jerez attended the Fashion Institute of Technology, earning a Bachelor's in Fine Arts in 2016. She currently lives and works in the South Bronx.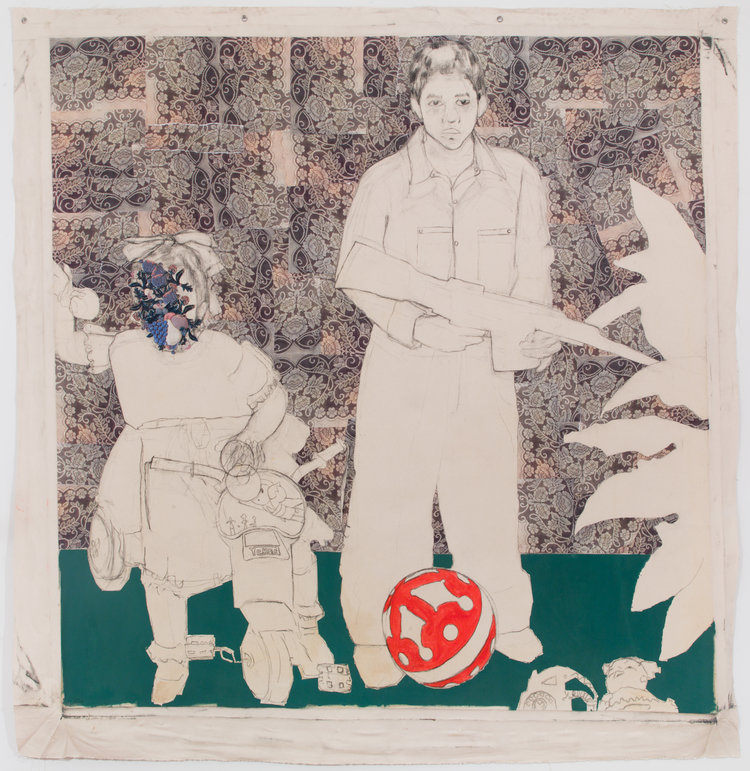 Children Crossing, 2018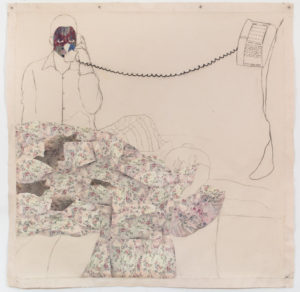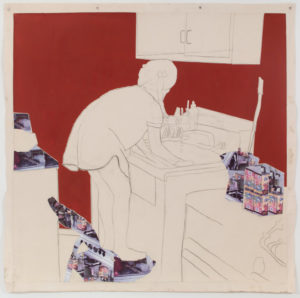 Loveseat. 2018/Quik, 2018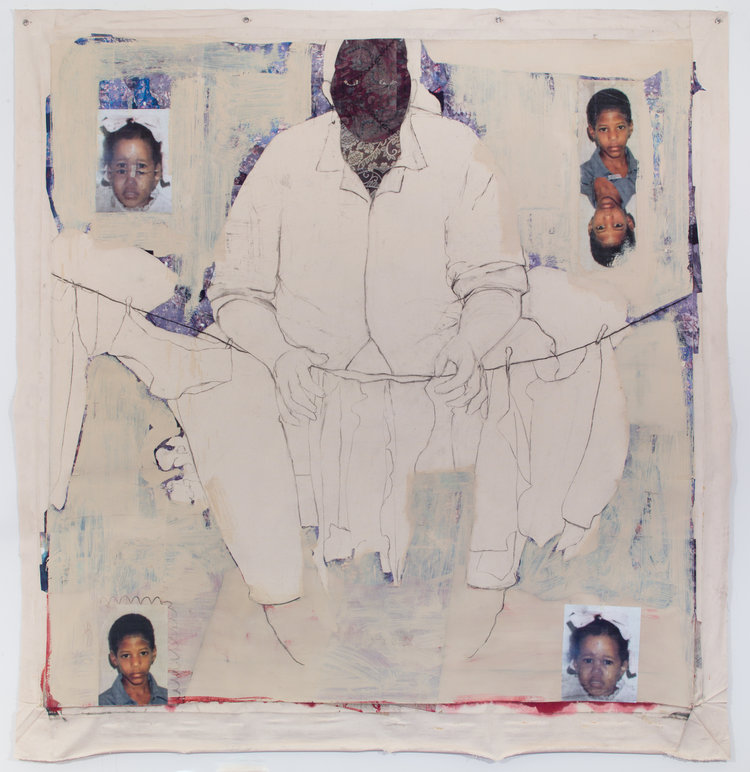 Secando, 2018
Statement
I experienced a lack of intimacy with my family while growing up in a traditional Dominican household, which I can only reconcile through art-making. I begin each new piece by using archival family photos to reexamine my complex relationships with my now estranged relatives. This source material is taken directly from my childhood and depicts my conservatively dressed, traditional family. To recontextualize these images, I construct textured mix-media pieces that use a combination of color Xerox prints and charcoal on canvas, mimicking the aesthetics of the public housing environment in which I grew up. While making each piece, wells of emotion surge as I face accumulated memories. My feelings of disdain and negativity slowly subside, giving way to acceptance as I reinscribe these images within the context of my lived experience. I stitch and heal my severed connections with my family creating a new counter-archive that recontextualizes these figures.