Dorothy Amenuke
In collection Stedelijk Museum, Amsterdam
About:
Dorothy Amenuke was born in 1968 and comes from Adzokoe-Peki, in the Volta Region of Ghana. She studied sculpture as an undergraduate programme at the Kwame Nkrumah University of Science and Technology (KNUST), Ghana. She furthered in MA Art Education and MFA and PhD Sculpture at KNUST. Aside her studio practice sessions, she has worked professionally as an art-teacher from 1987 to 2004 at the basic and secondary school levels and currently is a lecturer at the Department of Painting and Sculpture of the Faculty of Fine Art, Kwame Nkrumah University of Science and Technology (KNUST).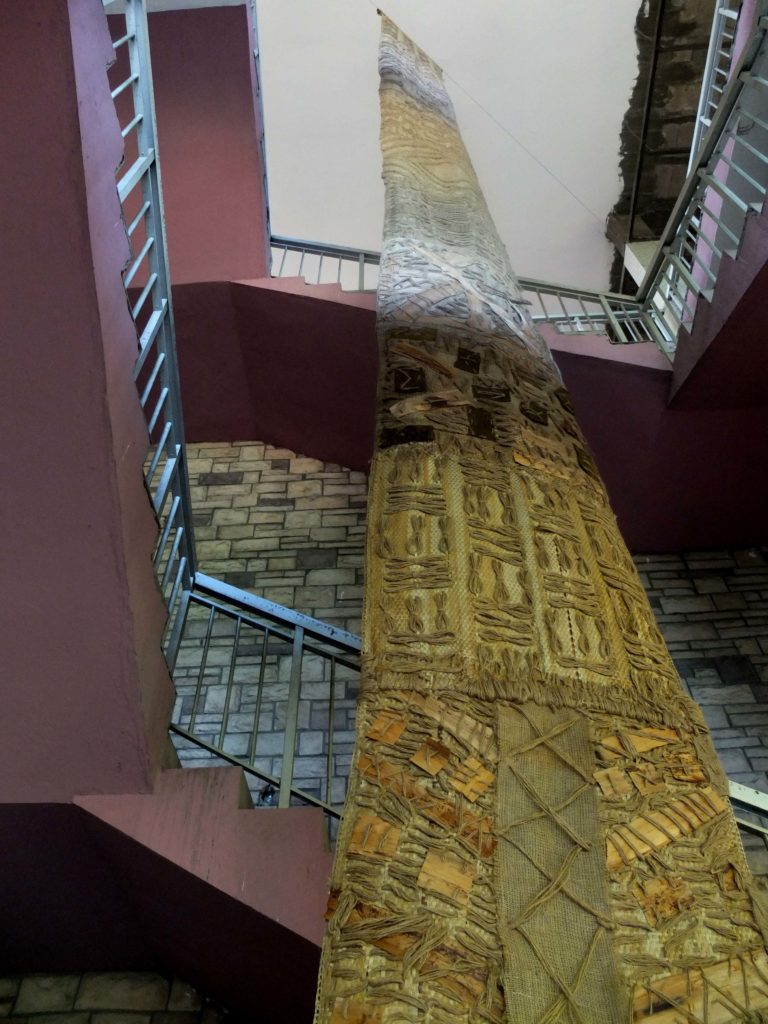 Dorothy's work has long been based on Fabrics and fibres since Fabrics and fibres traditionally speak to that which is intimate, personal and often related to the body and the body's function. She explores the communicative potentials of fibres and fabrics. She initially adapted fabrics in conventional sculpture approach; producing pieces through modeling, casting or assemblage. Her recent works however, has evolved in the direction of soft sculpture, fiber art and installations. Dorothy manipulates different fabrics and fibers as metaphors to material processes for my means. Employing techniques such as stitching, tying, gluing, etc, and exploring themes that reference to a large extent, women and daily life, she creates evocative objects and installations, some of which come into their elements when installed in the natural environment. She present familiar and unfamiliar objects and installations that evoke contemplation.

She defies categorization sometimes and finds her work intimate; close to daily life. She enjoys the freedom of combining different fabrics and fibres and maintains a balance between control and spontaneity. The materiality of the "used" with which she builds, speak of intimacy and privacy. The metaphorical has been portrayed sculpturally where symbolism resides in the soft materials used in communicating, resulting in concepts of human and social responsibilities. Dorothy's work casts an alternative glance at the practice of sculpture in the contemporary Ghanaian Art context. Time is an essential component explored. The processes involved in her work tend to be laborious so my sculptures end up embodying the time taken to create them. Long processes of fiber and fabric manipulation hope to examine the nature of our daily routines, woven through our values.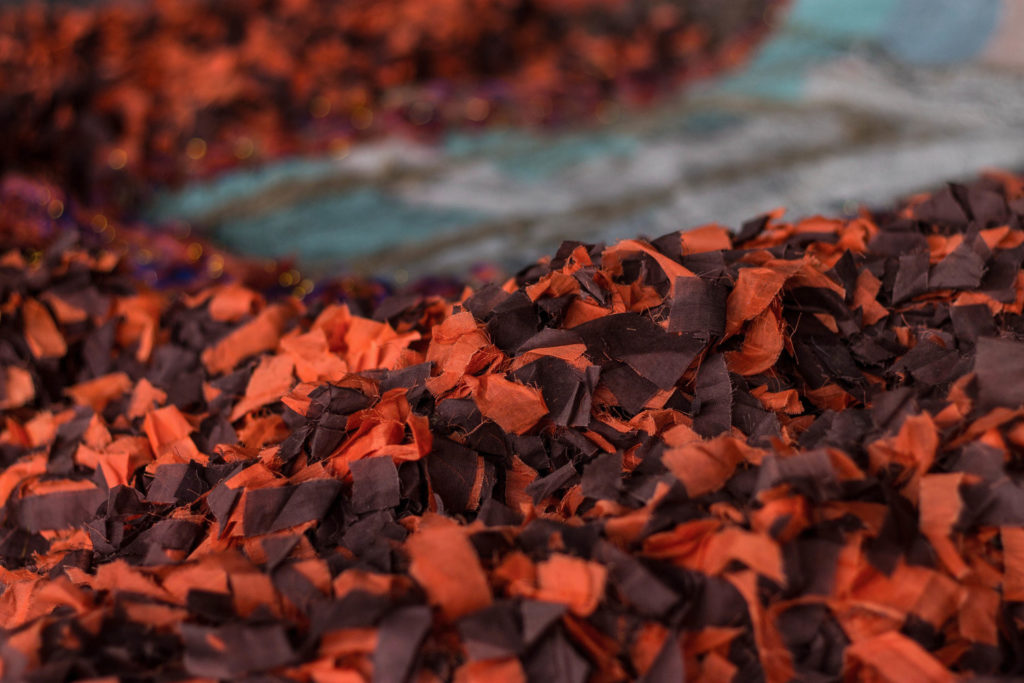 She takes interest in an explores natural and psychological "space". Her works draw attention to the way spaces are "occupied and inhabited". Spatiality thus becomes an inevitable ingredient when I investigate the dynamics of personal and public space. She explores the fine line between the physical, psychological and metaphoric spaces in human existence and responsibilities. She highlights the identity of the individual in today's transnational global society.