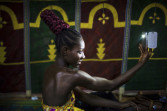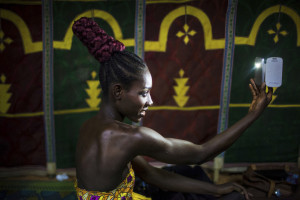 With that the fashion festival was caught in the same struggle; on the one hand organizing an event that made people from all over the world come to Niger and thus get to know this 'forgotten' country, but on the other not adhering to the strict Islamic rules imposed by insurgents.
Jorrit R. Dijkstra on the International Festival of African Fashion in Niger.
All photos Héctor Mediavilla from Niger Blackstage Seies.