Kenturah Davis:Portraits
Now in :'Everything That Cannot Be Known', Until Sept. 16, 2020, SCAD Museum of Art, Savannah, Georgia
About:
Based across Los Angeles, California; New Haven, Connecticut; and Accra, Ghana, Kenturah Davis works in drawing, painting, sculpture, and performance. Davis is interested in language and its relationship to the formation of identity and, in a broader sense, a world vision. Her multilayered process includes different forms of translation: from text to image and reality to representation. Her figures often intersect with words or are appear in movement. Exploring the potential of transmutable materials like embossing paper or paper transformed into thread, she interrogates the human essence.
Kenturah Davis, The Poetics of a Pivot, oil paint applied with rubber stamp letter and graphite grid on embossed Mohachi paper, two panels, 28″ x 44″ each, 56″ x 44″ overall, 2018. Image courtesy of the artist and Matthew Brown, Los Angeles. Collection of Fredericka Middleton.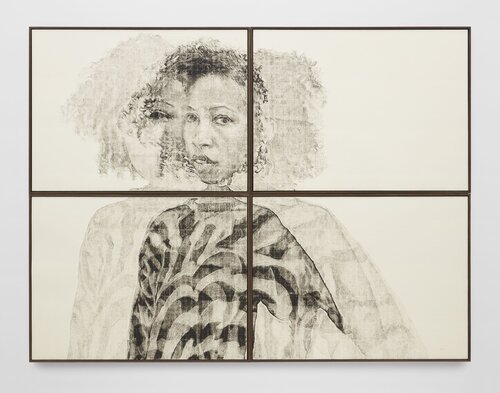 Davis' exhibition Everything That Cannot Be Known in the Walter O. Evans Center for African American Art presents a large array of recent works that represent the artist's exhaustive research on penmanship and mark-making in relationship to the representation of black bodies. Establishing a direct relationship with the exhibition's title, figures appear blurred or doubled as a passing vision, emphasizing the impossibility of portraying the complexities of one subject and the intangibility of personal and collective identities. In the exhibition, more than 20 works, all completed between 2017 and the present, offer a generous survey of the artist's prolific practice.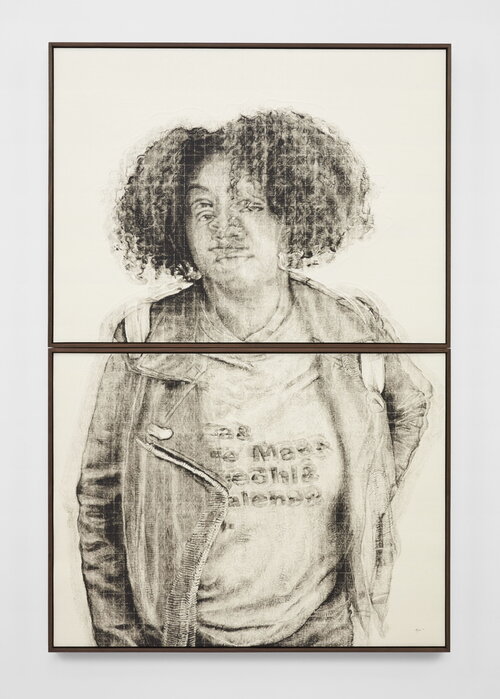 Davis was commissioned by LA Metro to create large-scale, site-specific work that will be permanently installed on the new Crenshaw/LAX rail line opening in 2020. Her work has been included in institutional exhibitions in Africa, Asia, Australia, and Europe. Davis earned her B.A. from Occidental College, Los Angeles, and her M.F.A. from Yale School of Art. She is an inaugural artist fellow at NXTHVN in New Haven.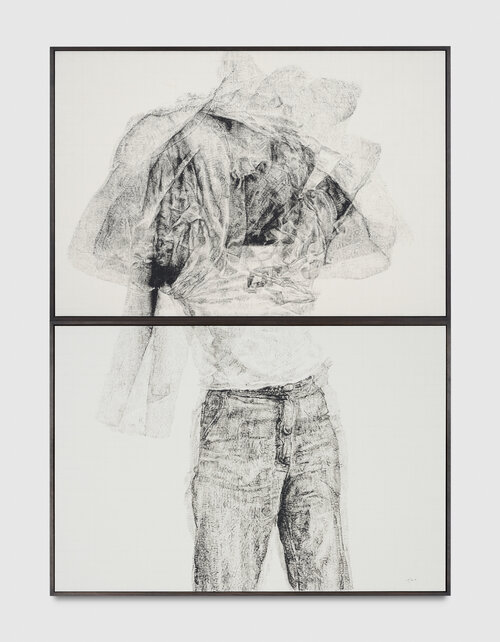 This exhibition is presented as part of SCAD deFINE ART 2020, the university's annual program of exhibitions, lectures, and performances held Feb. 18–20 at locations in Atlanta and Savannah, Georgia.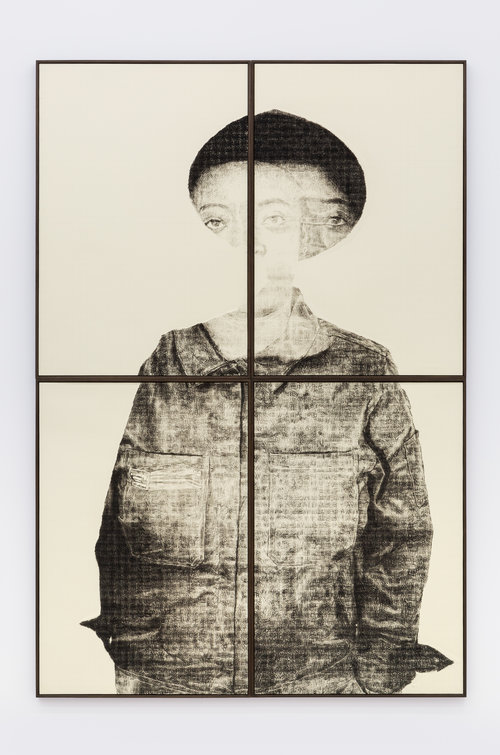 Credits
Everything That Cannot Be Known is curated by Humberto Moro, adjunct curator for SCAD exhibitions.
Museum Admission
The exhibition is free for museum members and SCAD students, faculty, and staff with a valid SCAD Card. Open to the public with the cost of museum admission.