A photo competition and a photo festival. Both activities have the same aim. They want to change the misconception of Africa. Festival director Azu Nwagbogu says: "We want to form an answer to the stereotypical images of poverty, conflict and famine with which the photographic representation of the continent is infested." A member of  the Agility jury uses comparable words: "We need the world to see how vibrant cities like Lagos, Luanda and Nairobi are; how innovation in technology is improving the lives of millions, and how manufacturing and new industries are helping transform economies from aid-based to service and knowledge economies."
Jorrit Dijkstra reports on the Agility Photo Competition and previews LagosPhoto.
Mehdi Sefrioui.
Modern reflection of Africa
THE AGILITY PHOTO COMPETITION
Too many times media only report about Africa in a negative way. To illustrate that, an overdose of heart breaking images can be found in any image bank. But start searching for a positive picture and you'll have to try hard. Agility Africa noticed the same thing and in response launched a photo competition to reflect modern Africa.
With the competition, Agility [http://www.africa2015.com], one of the world's leading providers of integrated logistics, wants to highlight the success of emerging African countries and reflect their increasing progress. Seeking to show the often unreported side of Africa they called for photographers to capture their country booming with tech-savvy, youthful consumers, fast-paced urbanization and enormous long-term economic prospects.
PR
Geoffrey White, CEO of Agility Africa, explains it as follows: "What we wanted to achieve by holding this photo competition is to create more media publicity for successes on the African market. In many countries and big cities in Africa they have first world infrastructure, modern skyscrapers and advanced technologies, but you don't see that in the mainstream media. Therefore we decided that this side of the continent could use a bit more PR and, with that, needed images that showed this, highlight this dynamic market filled with opportunities."
Wow-factor
Next to showing the real development of the continent in three categories (cities, industry and technology), Agility also hopes this photo competition engages amateur and professional photographers to present a modern, fast-changing view of Africa. "There are some world class images of Africa, but most of what is being picked up by the media passes by on this", says White, who speaks and writes frequently on African infrastructure and development, amongst other subjects. "There is a wow-factor to many cities and even I, after all my visits, still have it because you don't believe that you're in Africa when you see all these technologies. That's because nobody showed them to you before and we want to change that. Change the view people have of the African continent."
Mohsen Taha, Uganda, 2015
Misperceptions
He admits that it of course also will benefit Agility as a company doing business there that this perception changes, but the competition is meant to be a positive for all parties involved. "And hoping that the photographers participating in the competitions show this it will of course also be a great opportunity for them. The main thing is to change the misperceptions people have of Africa though, because they miss out on opportunities." People shouldn't close their eyes for the issues that are still present on the continent according to White, but in his opinion more good news should be shown. "The media are not balanced when it comes to reporting on most African subjects. Therefore we will put the images on a website with the intention to create a bigger library showing the successes of business in Africa."
Jury
The selection of the images and winners is made by a professional jury, consisting of Sneha Shah, managing director of Sub-Saharan African for Thomson Reuters, Bronwyn Nielsen, group executive director of the Africa Business News Group which includes CNBC Africa and Forbes Africa and last but not least artist and professor Ablade Glover, who is the founder and director of the internationally renowned Artist Alliance Gallery in Ghana. "I'm personally not involved", White says, "but I'm sure I will enjoy looking at the great images."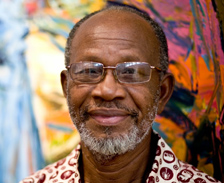 Ablade Glover.
Winners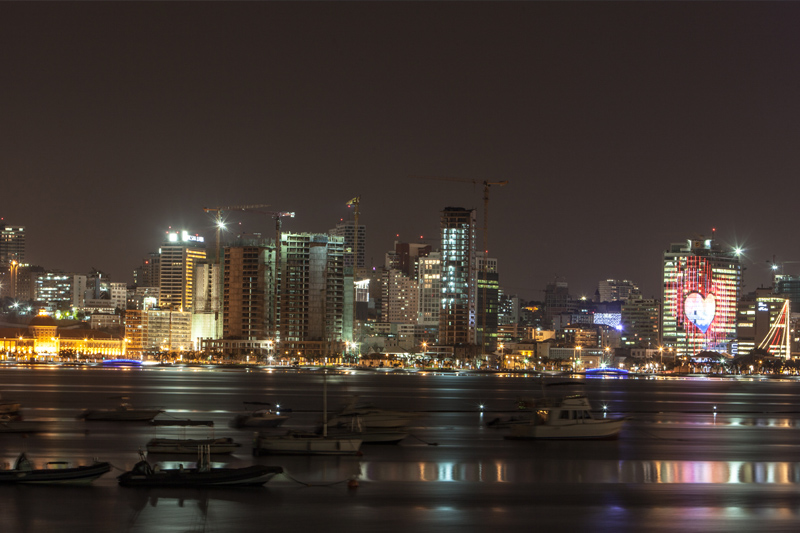 Carlos Aguiar, Angola, 2015.
The winning images of the city of Luanda in Angola, wheat fields in Kenya, and a child holding a cell phone were selected from more than 700 photographs submitted by photographers from 33 countries in the categories of industry, technology and cities. A cash prize of US$2,000 was awarded for each competition category to Carlos Aguiar from Angola (cities), Ahmed A Osman from Kenya (industry) and Mohsen Taha from Uganda (technology). Taha received an additional Grand Prize of US$2,000 for his photo of a boy holding a mobile phone as the overall competition winner.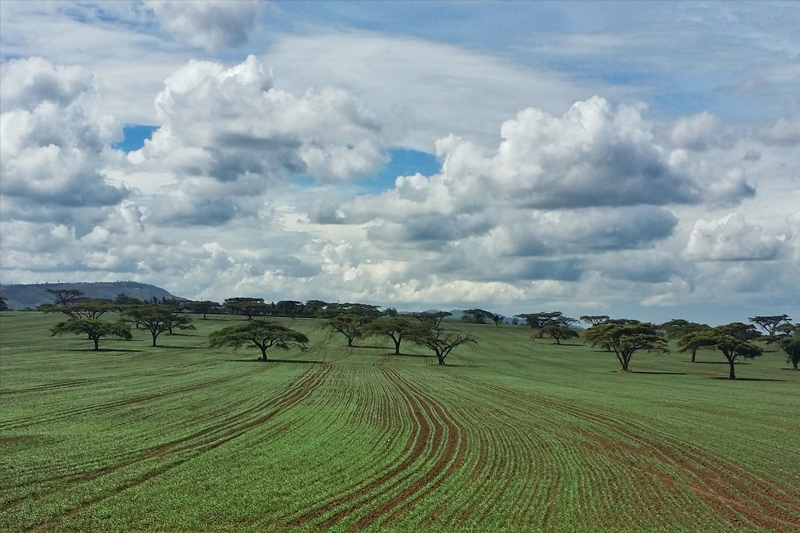 Ahmed A Osman, Kenya, 2015.
"I'm proud to be a part of a competition that helps to promote the economic development happening right now in Africa," said Taha, the grand prize winner. "This competition has allowed photographers to show the various aspects of Africa and how we have grown and developed into something different, and better. Six years ago, I couldn't't afford a mobile phone. Today in Uganda, everyone from rural to urban areas can afford one. These advancements are significant."
Future
In describing the winning photo, Nielsen spoke about how "the joy on the young boy's face just radiates from the picture. It clearly demonstrates how investing in energy, technology and youth can positively shape Africa's future. In short, this picture is Africa's hope." Professor Glover compared the winning image in the industry category to an artwork: "To my eyes as an artist, the winning photograph of the green field goes beyond just a photograph, it is almost a painting."
Sneha Shah aptly summed up the significance of the photo contest: "Africa's time is now, and the opportunities for those who can see past the traditional views of this market are immense. The real story of Africa, the youngest continent, is just starting to be told, and those who are here now are helping to shape and share in the growth."
—————————————————————————————————————————
Designing Futures
LAGOS PHOTO 2015
As one of the most important photography festivals in Africa, LagosPhoto [http://www.lagosphotofestival.com], which this year will be held for the sixth time from October 24 till November 27 in the capital of Nigeria, focusses on 'Designing Futures'. By investigating the relationships between African design, the design of Africa and our understanding of how we may design Africa the event discusses the continent's past, present and future intentions. Being the first and only international photography festival of the country is has appropriated itself the task to promote African photography from national as well as international photographers around a central theme, changing every year. With 'Designing Futures' are history, circumstance and fantasy as significant pointers of the lens-based projects exhibited. The exhibition highlights crucial aspects of 'making' that come into play in African signs and design dialogues.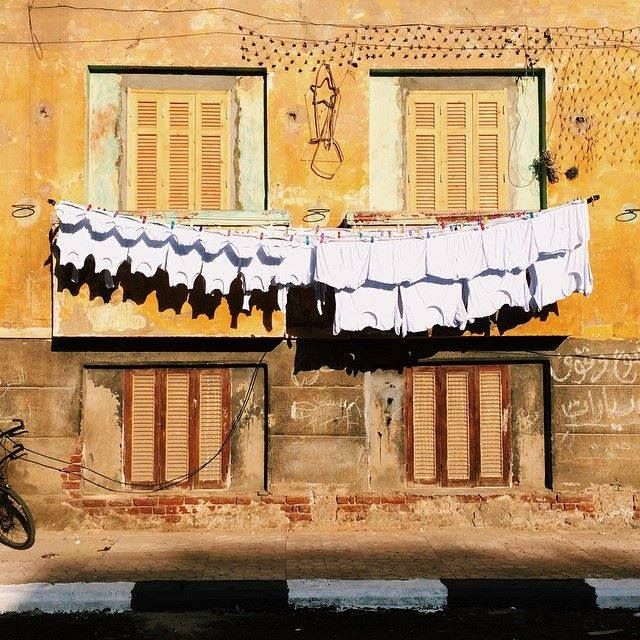 Owise Abuzaid.
Kickstarter
It wouldn't have taken much or this year's edition of LagosPhoto wouldn't have been at all. A crowdfunding campaign on Kickstarter was necessary to keep the festival, one of the few on the African continent next to Les Rencontres de Bamako in Mali, alive. Just when it's so important for African photography, explains founder and director of the festival Azu Nwagbogu, a native Lagosian. "We want to form an answer to the stereotypical images of poverty, conflict and famine with which the photographic representation of the continent is infested. A more nuanced and balanced, well-rounded perspective in which the negative as well as the positive aspects are represented, with a focus on diversity, is what we want to show."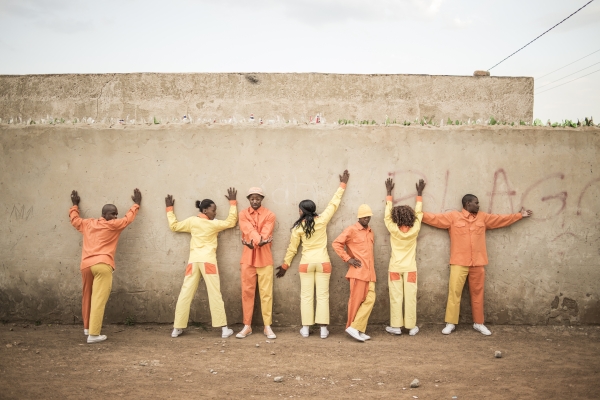 Chris Saunders.
International
By being refreshing, new and engaged LagosPhoto wants to show its audience what African photography has to offer, not what it lacks. From the expertise of domestic photographers and through the broad vision of their foreign counterparts. By extending to international photographers that work extensively on the continent they allow for a healthy dialogue between local and international artists. "As we started LagosPhoto with the predicament of photographers only focusing on the negative sides of Africa in mind, it is refreshing that now we are moving beyond this to focus on broader image-based work that approach fine art and conceptual practices, more on par with the international arts community. I think that negating the negative of African imagery is an important first step, but after that you need to step forward and show what is new and engaging."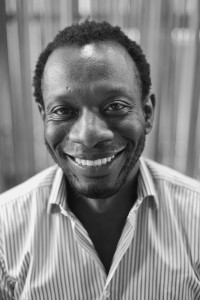 Azu Nwagbogu, Photo: Jorrit Dijkstra.
Community
Nwagbogu has observed a massive change in the way the continent is represented through photography since the festival started. By focusing on great balanced work others are encouraged to capture these sorts of stories and imageries, which add value and importance. There is also a thriving community of emerging photographers in Nigeria as well as in other African countries who decide to stay local and document the experiences of their environment. "They of course have the advantage of specific knowledge and an intimate relationship with their surroundings, but also travel and document other cultures and experiences. With the right tools to tell their own stories the can reach great results", says Nwagbogu, who himself is motivated by that progress.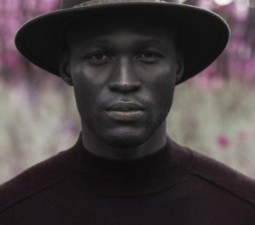 Mehdi Sefrioui.
Sustainable
"LagosPhoto is organized by a very small and hardworking team, and each year the festival grows to an unprecedented level. We are focused on creating a community for photography to thrive and it's good to see how interesting that community has become." With LagosPhoto Nwagbogu is looking to build an institution; an entity that is self-sustaining and relevant beyond our days. As for African photography, we know that it will continue to grow and is excited to be a part of this growth process. "Everything in Africa is unique and most of the time very complicated; therefore more exciting and interesting. That makes me humble while also inspiring me in equal matter. Our festival will keep on growing and service the continent."
Jorrit Dijkstra is a Dutch freelance journalist and photographer living in Brisbane, Australia. He travels a lot, especially in Africa. He works for several newspapers and (internet) magazines.