VANESSA GERMAN
TRAMPOLINE: Resilience & Black Body & Soul, Until Saturday, December 21, 2019
In Association with Pavel Zoubok Fine Arts.
About:
Vanessa German's latest show, "TRAMPOLINE: Resilience & Black Body & Soul," opens with what appears to be an homage to tennis stars and all-around heroes Venus and Serena Williams. Employing recent magazine covers that featured the athletes, German built their faces and bodies into a series of shimmering assemblages of gems, lace, mirrored bits, tufts of overflowing hair, faux-butterflies, and other found treasures. The works not only celebrate the legendary women, but what they represent—individuals at the very top of their field who have demonstrated incredible resilience and perseverance, despite the extreme adversity they faced as African American women.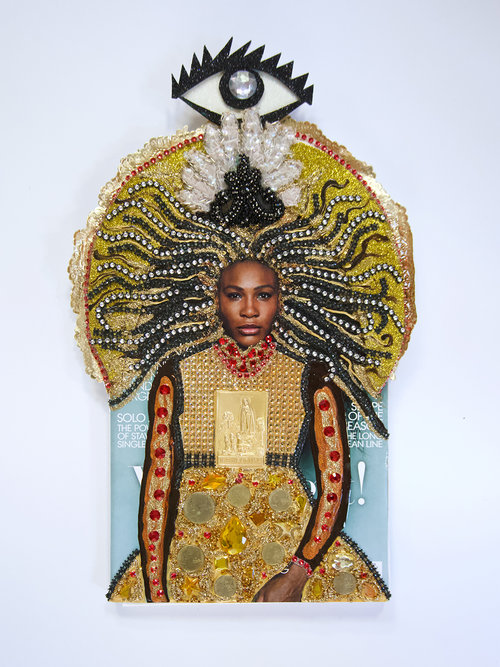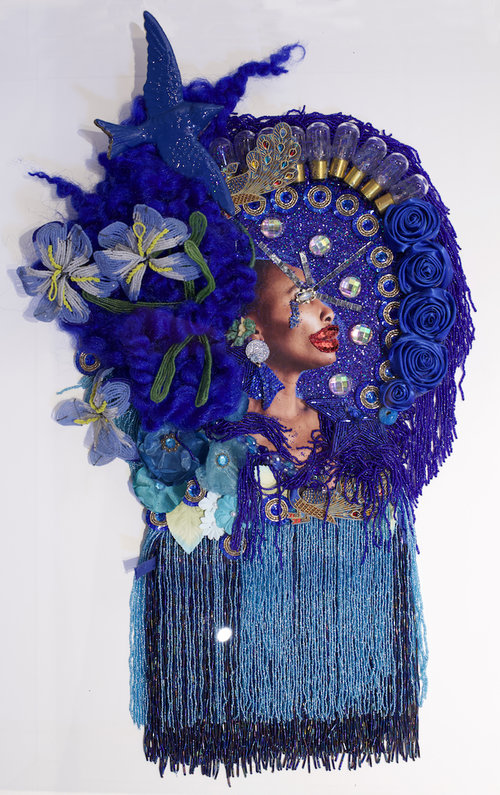 Resilience is at the heart of much of the artist's practice, which addresses the everyday injustices that people of color encounter. The show's upper floors are punctuated by a series of figurative and altar-like sculptures that foreground the black body, while invoking the harsh realities of history and the present. Ultimately, German creates a space for reflection and what she calls "human technology"—the human capacity to offer one another love, joy, and protection.
—Casey Lesser