Cedric Nunn
Camp for tenant farmer families evicted from white owned farms, 1988.
About:
Cedric Nunn was born in December 1957 in Nongoma, KwaZulu-Natal. He attended the Little Flower School in Ixopo KwaZulu-Natal until Grade 10. After leaving high school, Nunn worked at Huletts Sugar Mill from 1974 until 1981. He was one of the prominent photographers documenting the resistance against apartheid in the 1980s.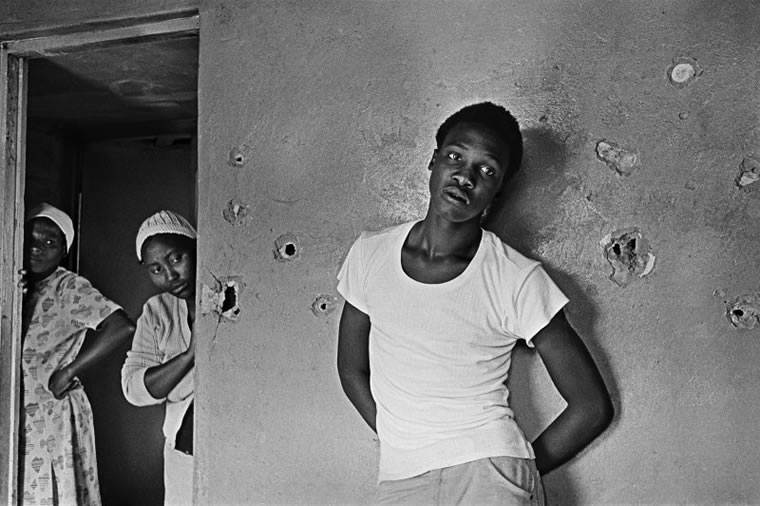 AK-47 Massacre KwaMakhuta KwaZulu Natal, 1987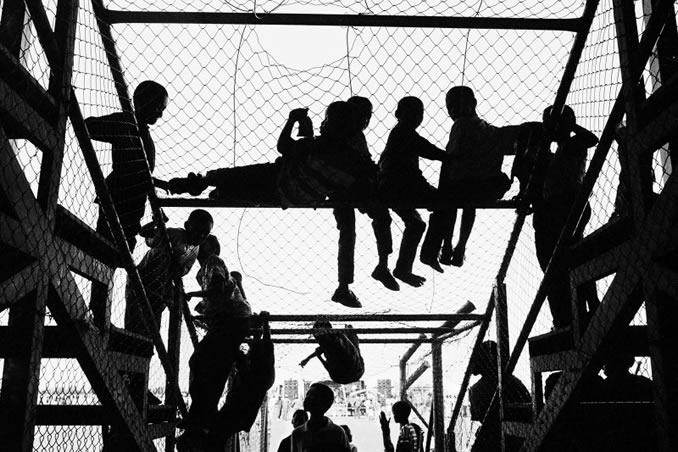 Children hangout at a sports ground. Bloemfontein, 1997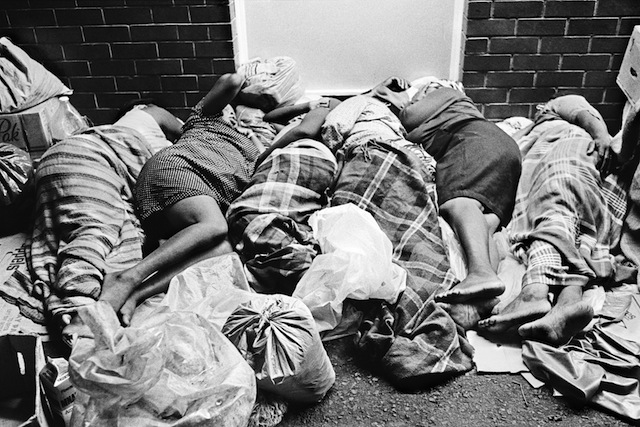 Women vegetable traders, 1987.
In 1994, Nunn was part of a team of photographers documenting South Africa's first democratic election for the Independent Electoral Commission. Together with Paul Weinberg, Peter Mackenzie and Omar Badsha, Nunn cofounded the progressive photographic collective, Afrapix, and set up an agency in Durban. Nunn continues to focus on social change, most especially rural issues. His images preserve the dignity of both his subjects and his audience, capturing them in an incredibly authentic manner.
With a successful career, spanning across various capacities in the media, facilitating several photography workshops and teaching at the Wits University School of Arts, Nunn remains one of the most important figures in the narratives of contemporary art practice on the continent.(text Omenka Gallery, copyright: the photographer)