Refugees
Hubert Neal Jr is an American artist from Belize, born in Chicago in 1977. He trained at the Chicago Academy, where he explored several techniques before choosing painting.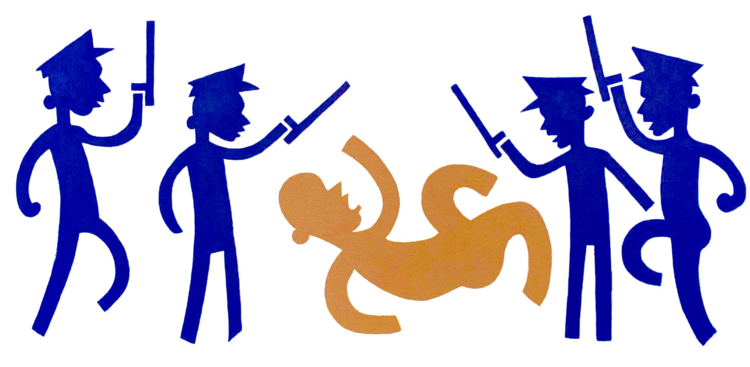 Rodney King, 2016.
He is extremely committed with his art, according to him it's a responsibility. His paintings portray a refusal of injustice and a quest for social progress.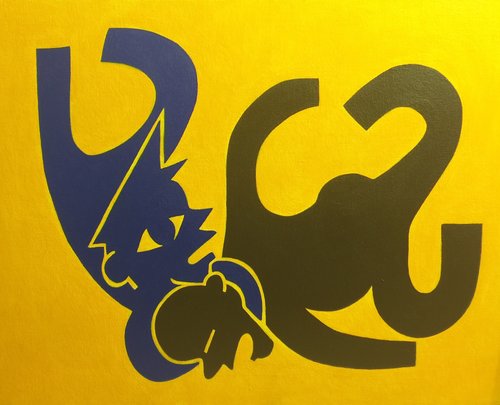 Eric Garner, 2016.
"Artists have the power. Power to influence, inspire and reveal. A while ago, my biggest motivation was to be the most competent artist, technically speaking. I realized that I could do more, so I used my art to address societal questions and contribute to social progress. My mission is to create art which highlights the diversity of our world", underlines the artist.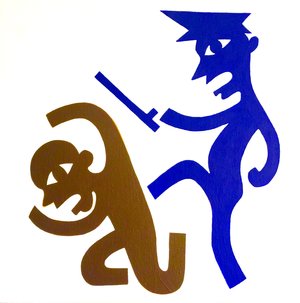 Down Boy, 2016.
The artist often addresses the theme of oppression for black Americans in America, extremely divided and disunited, this injustice echoes her own personal story, as he was himself stigmatized by the American police. Recently, he also addressed the theme of refuges in his work. Hubert Neal Jr. treats these themes in a simple manner, with a clear visual and narrative language, as it allows to deliver a direct message.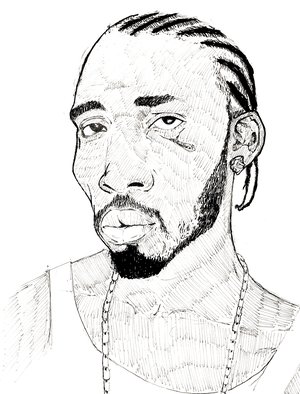 Mavado.
He has done around thirty exhibitions, in USA, Belize, Jamaica and in India.