Mario Moore
Red, Black and Green Arbor, 2017.
Statement:
My artwork is grounded mostly in painting and I think about how human stories are described in 17th-century Baroque European painting. The drama and almost stage-like setting of those paintings created a sense of urgency within those images but the depiction of the Black body was missing from those narratives. Or if Black people were painted in them they almost appear as shadows and secondary to the central narrative of the work. My artwork expands upon this history of painting by talking about issues and concepts that are connected to my personal experiences and those who are close to me.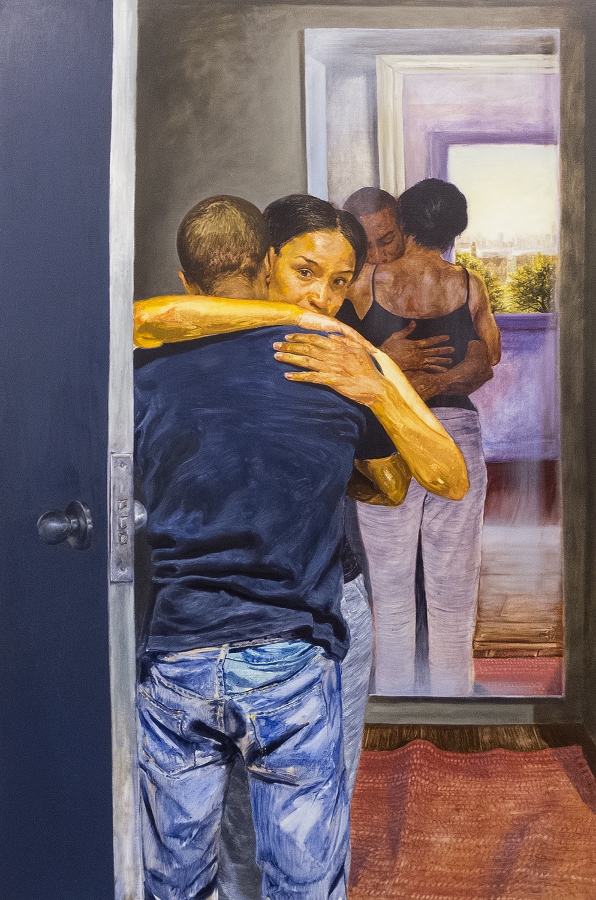 Together, 2013.
About:
Mario Moore (b. 1987) is a Detroit native, currently residing in New York City. Moore received a BFA in Illustration from the College for Creative Studies (2009) and an MFA in Painting from the Yale School of Art (2013). He was an Artist-in-Residence at Knox College, Galesburg, IL (2015).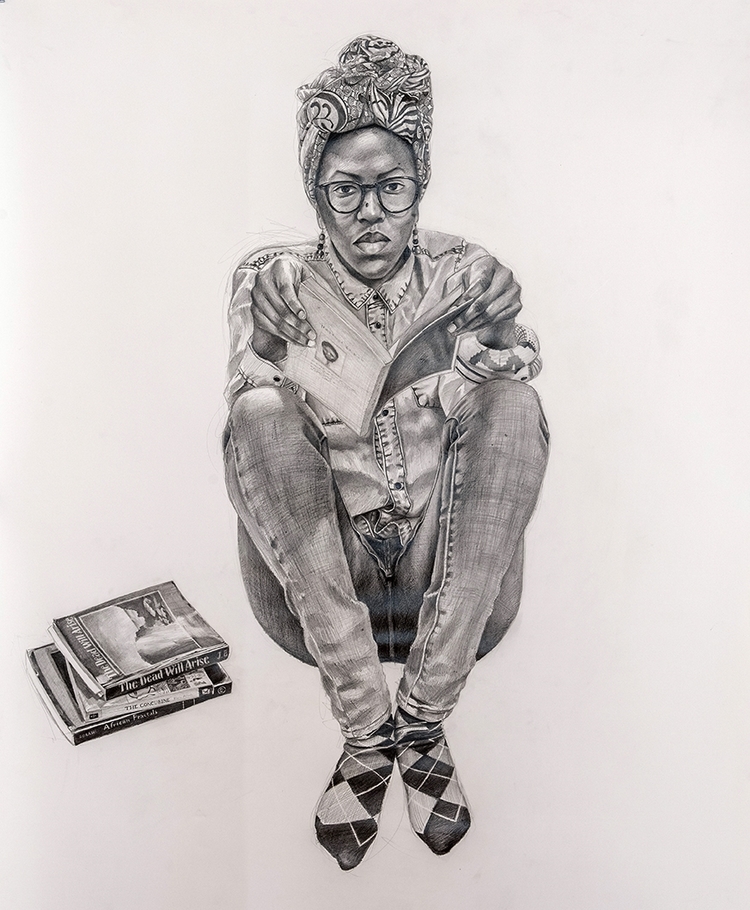 Nontsi, 2015.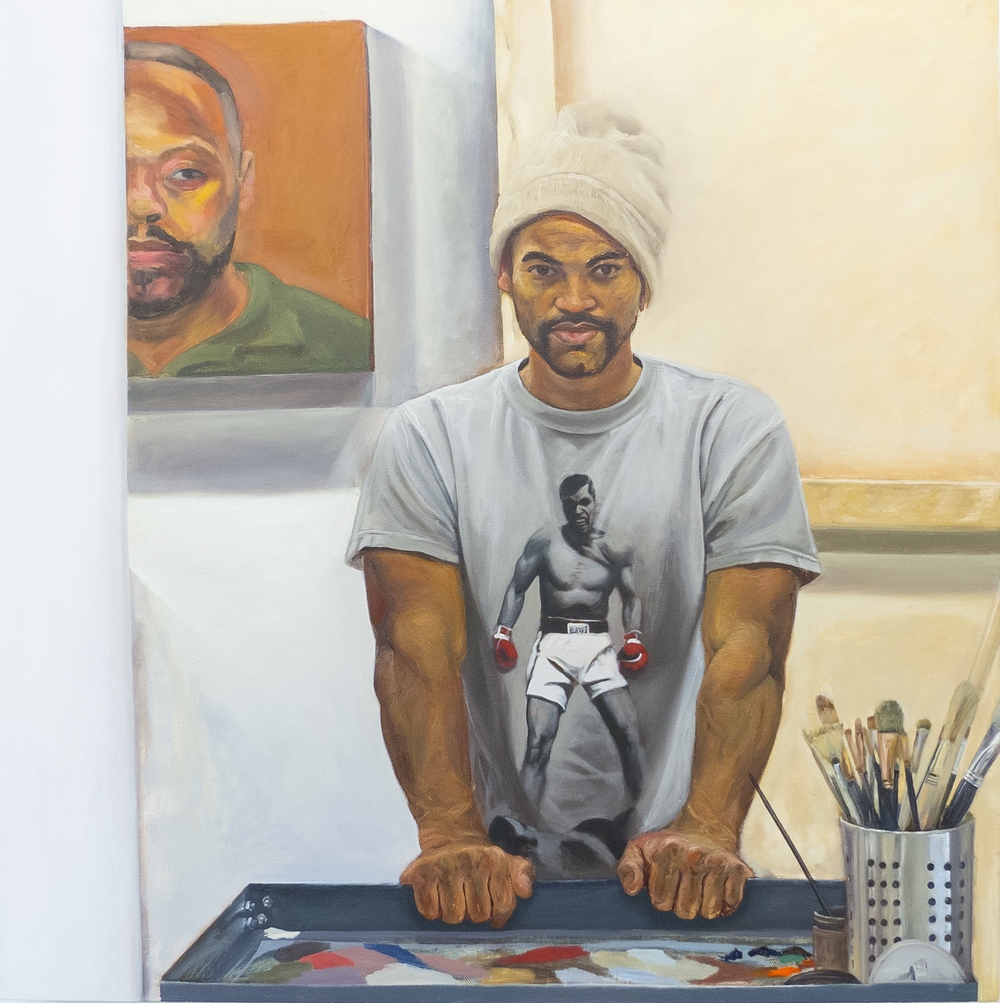 Everlasting, 2012.
Moore's phenomenal work has afforded him many opportunities– from multiple exhibitions (nationally and internationally) and featured articles in newspapers and magazines. A few places his work has been exhibited include the Charles H. Wright Museum, George N'Namdi Center for Contemporary Art, Winston-Salem State University's Diggs Gallery, Driscoll Babcock Gallery and the Detroit Artists Market. His work was also included in the Studio Visit Volume 31 (2015) and the Studio Museum in Harlem's catalog, Speaking of People: Ebony, Jet and Contemporary Art (2014). Recently he gave a lecture on his work at the Detroit Institute of Arts.