Thenjiwe Niki Nkosi
Sunstrum, After Pamela Phatsimo Sunstrum, 2017.
About:
"What I wrote was very linked to the Heroes series. The portraits grew out of a questioning of the new money that had come out just before. I was frustrated by that idea that the only person we were choosing to memorialise was Mandela. And I started thinking about who gets memorialised and why. Who chooses who gets memorialised? What is this figure of "the hero"? How does it function? I remember getting some emails from friends saying things like "Oh, I hear that he's sick." People had heard that (my partner) Daniel's grandfather had worked with him, and they also knew that my father knew him. "This must be a hard time for you and your families". I remember being unsure of how to answer those emails. So it came from a few connected things: the beginnings of the sanctification, the construction, of the Mandela icon as it reached its apex in his death, the new money, these emails, the media flurry around his death – I started thinking about the writing of history in general, and how frustrating the single-hero narrative is. So the paintings were really a response to that; and the article I wrote – well, a friend of mine works at the Washington Post and wanted a South African to write something after Mandela's death. "I knew that your dad knew him, would you write something?" I said, "Ya, but I might not write what you think I'm going to write". She said, "That's fine". I thought it was an important moment to speak frankly and honestly, and from a personal perspective, about my frustrations. And to talk about the construction at work. That's what I'm interested in – structures and constructs."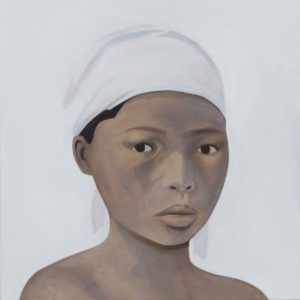 Translator, after Krotoa, 2016.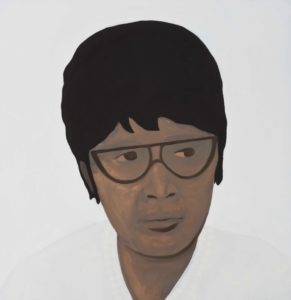 Mother, after Winnie Mandela, 2013.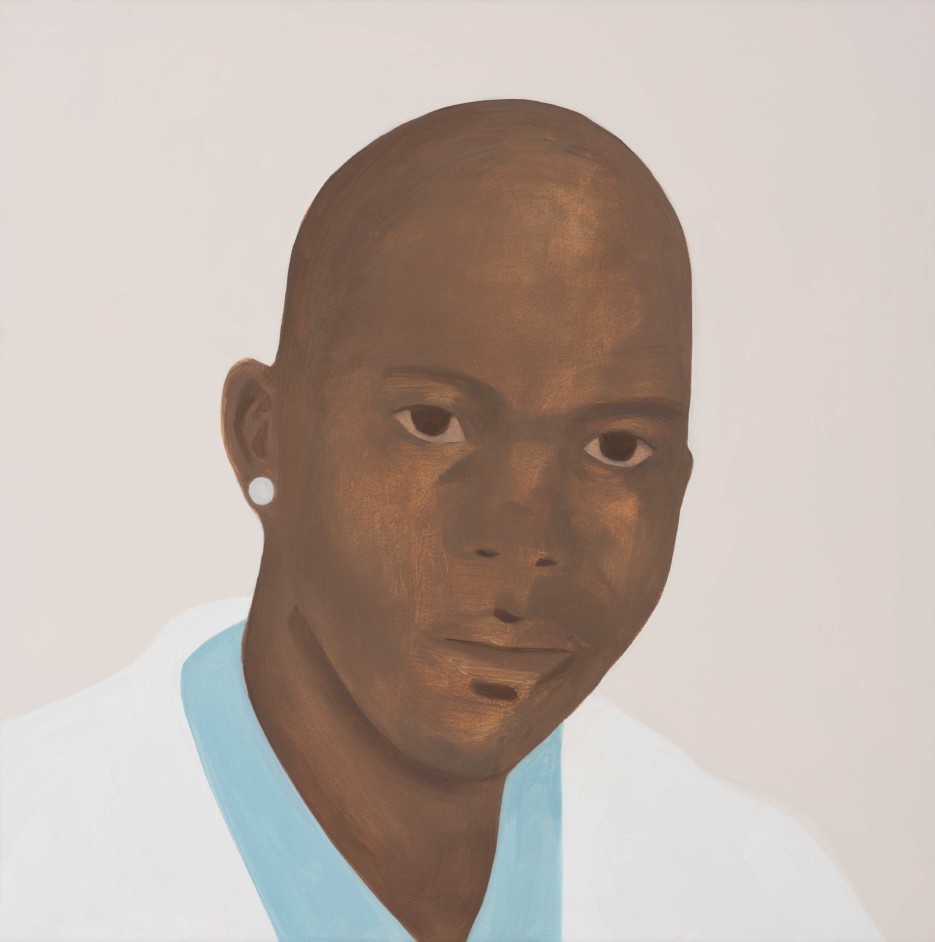 Mido, After Mido Macia, 2013
Thenjiwe Niki Nkosi was born in New York and has lived in Harare and Johannesburg on and off since the early 1990s. She is a painter, video artist and filmmaker who divides her time between studio work and navigating the field of art as social practice