Vanessa Diaz, Cuban-American
Domicili, 2016.
About:
Vanessa Diaz is a sculptor and installation artist based in South Florida. In 2016, Ms. Diaz was awarded a Cintas Fellowship in Visual Arts through the Knight Foundation and a Windgate Fellowship for visiting artist in residence at the University of Wisconsin in Madison. She is the recipient of a Joan Mitchell Foundation Painters and Sculptors Grant, a South Florida Cultural Consortium Fellowship, and a Clark Hulings Business Accelerator Grant. Diaz has developed site-specific work for Project Row Houses in Houston, TX, the decorative arts galleries at the Museum of Fine Arts in St. Petersburg, FL and the Contemporary Art Museum in Tampa, FL. She was one of ten artists invited to exhibit in the premier Florida Prize in Contemporary Art exhibition at the Orlando Museum of Art.  Her residencies include the Schwandorf  Kunstlerhaus, Germany; the BAU Institute at the Camargo Foundation, France; the Atlantic Center for the Arts; VCCA; and among others an upcoming residency at the Joan Mitchell Center, New Orleans.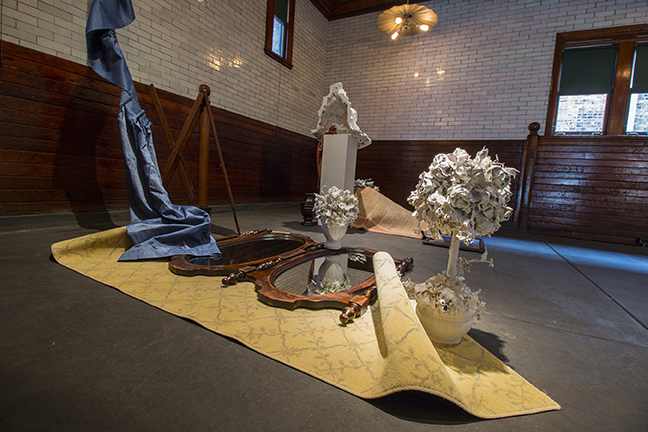 Domicili, 2016.
I move from place to place: seeking out unnoticed locations, architecture, scavenging for discarded furnishings, packing/unpacking, interacting with the local community… I am interested in our behavior towards objects, preservation, associated memories, what defines a place as 'familiar', and the consideration of usefulness.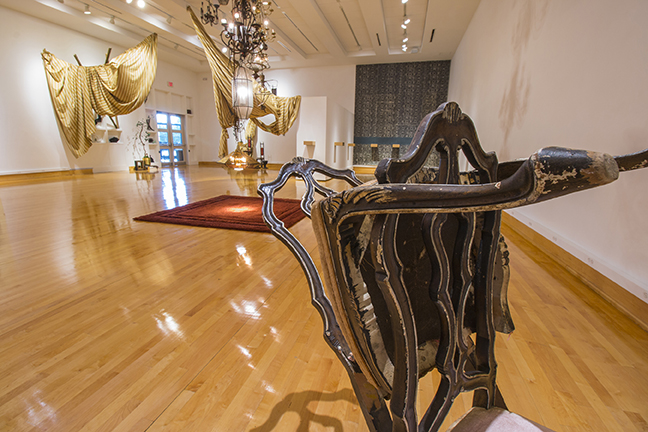 In the nest of another, 2016.
My process of finding materials is habituated to an interaction with the community. The custom of meeting local storeowners, architectural salvage specialists, collectors, invitations into people's home and exploring neighborhoods are research. I have found that pursuing a dialogue in the exchange of materials offers a history of the possessions that we carry from place to place.  It leads to questions dealing with identity, origins, preservation, value, inventiveness and methods of being resourceful.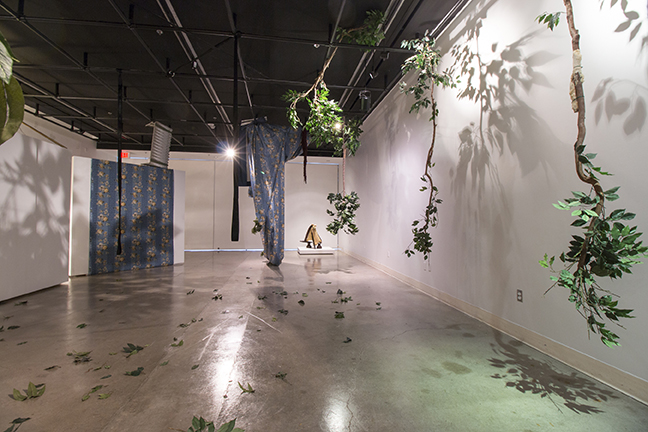 A Space for Selective Contact, 2016.
The adjustment to a new environment, culture, set of rules highly informs the concept of my work. My ambition as an artist is to offer and engage viewers in site-specific installation experiences