Abdulrazaq Awofeso
Fragments from the City (detail)
About:
"Being limited is what I have always resented as an artist, I strive to be free thus reflective in my work".
Abdulrazaq Awofeso is a Nigeria based sculptor whose methodology is based on the notion of constructivism; adding to the structural form rather than deducting. His compositions, often figural in form, portray notions of bureaucracy and the constraints within the political, social and economic urban sphere. Awofeso delves into how these societal constructs affect our present experiences. His work responds to his locale as an African contemporary artist while simultaneously highlighting the corruption and deceit that underlies the interconnected, global societal façade. Awofeso's figural sculptures aim to stigmatize and challenge the manner in which certain sects are perceived through their appearances be they religious or corporate institutions.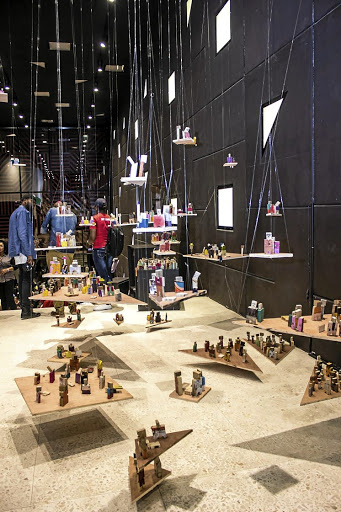 We won't wait, 2016.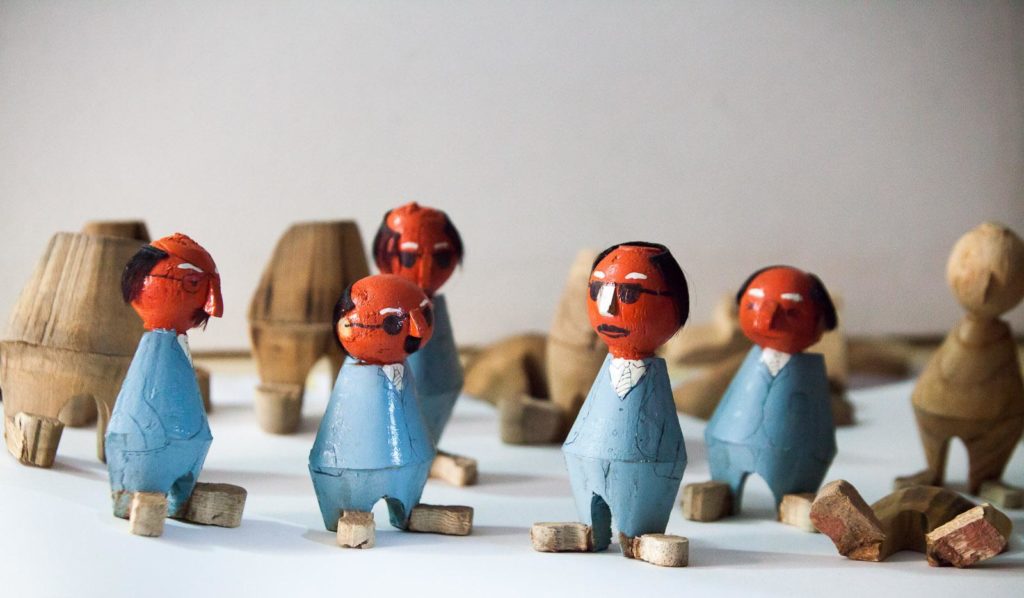 World Trade Center, 2014.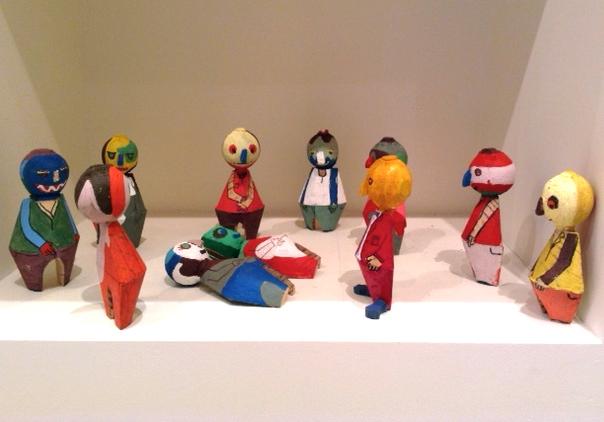 Fragments from the City, 2011.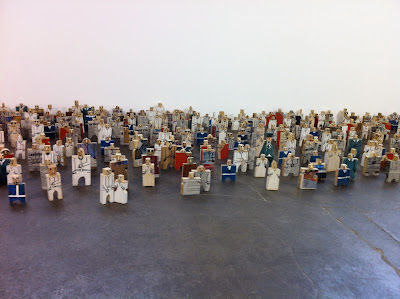 In 2003 Awofeso attended the Johannesburg Art Gallery residency programme and had his first solo exhibition Fragments of the City at the Goethe Institute Johannesburg. In 2012 he had his second solo exhibition Insitu at Fred Gallery, London. Awofeso exhibited in group exhibitions some of which include; Field of Vision in New York, Challenge of the Cravat; a travelling Croatian government group exhibition, Far and Wide at the ABSA Art Gallery, Fragile at the Maiden Alley Cinema Gallery in Kentucky USA and Space at the Museum of Africa. Most recently his work has been exhibited at the 2014 Dakar biennale in Senegal and he is the recipient of the Thami Mnyele Foundation residency in Amsterdam.
Awofeso's sculptural installations are housed in private, public and corporate collections, namely the UNISA art collection, Nandos (West Africa, South Africa, Middle East and Europe), and the ABSA foundation.