This work of Aida Muluneh was the poster picture for 'The Divine Comedy, Contemporary African Artists' exhibition in Frankfurt this year.
According to Aïda Muluneh in a statement about her new work in the MMK exhibition:
Inferno is made of history, not only of a country but of self, of exile, of bloodshed, of loss, of mourning, of bitterness, of broken hearts and broken wings. The inferno is not down below; it is here, ever-present, next to us, in our memories and in our minds. It is made of delusions, of prostration, of hiding behind masks to validate our existence and hidden agendas; it's a mask we wear to fool ourselves and others in an attempt to get ahead, yet we are void in our survival. We live in the gray cold existence, uncomfortable like the dirty snow of western winters or like the polluted skyline of what we call Ethiopian modernity. Pulled between the past, the present and the future, we wrap ourselves with forgotten heritage and dream of looking towards the future, but we are stuck looking into the past. For eternity we are toiling with rituals and ceremony, yet our past deeds are marked by unhealing wounds, the blood of false victory stitched by the threads of nostalgia. A story we each carry, of loss, of oppressors, of victims, of disconnection, of belonging, of longing to see paradise in the dark abyss of eternity.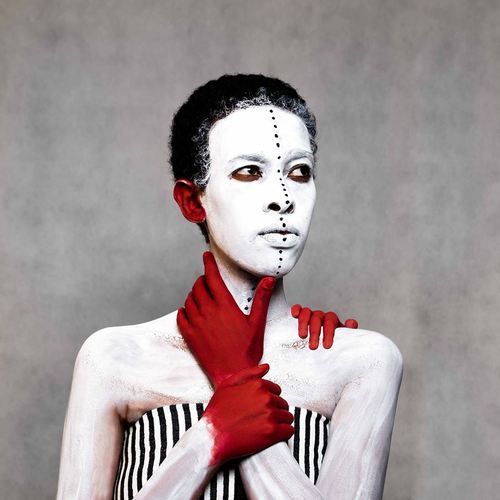 99 series, 2013.
Raised in Canada, now living and working in Addis, Aida Muluneh is an artist of humane sensibilities, as her recent photographic work illustrates. With a background in film and photography, Aida has been focusing on photography for the past ten years and her images have appeared in numerous exhibitions in Cuba, Canada, England, Germany, Israel, Spain and Mali. A book of her work, called "Ethiopia: Past/Forward," was published in September 2009 in Belgium.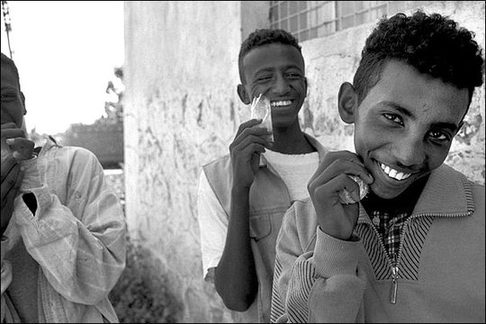 Aida seems to be drawn to a sense of place and timelessness, known and familiar, self and other. Most of her images are black and white, which are inspired from her way of looking at the world in black and white. "Truth is either black or white. Human elements are exhibited though it. Black and white is the foundation. Color is tricky. But whatever I use, my focus is capturing light," she says. Her shots depict the lives of regular folk: a girl on a horse, a woman at the doorway, women holding hands with their faces obscured, a pretty veiled girl looking at us with Bob Marley poster behind her. The photos capture the raw human emotions of mourning, anger, contentment and they come out as a touching story of girls and women becoming visible and discovering their self-acceptance.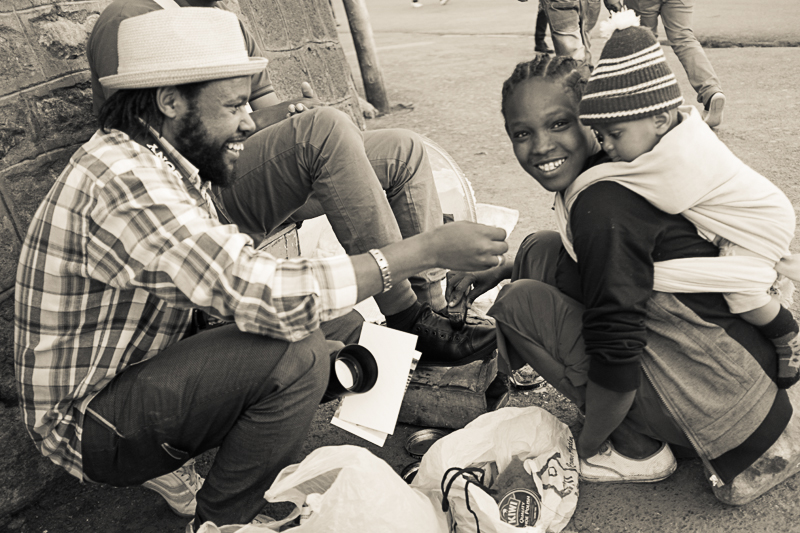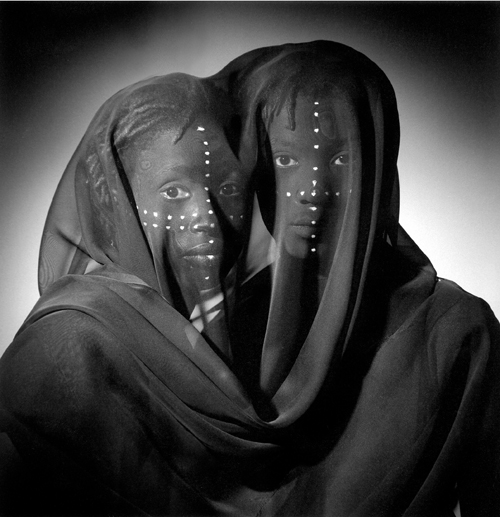 Sisterhood, 2011.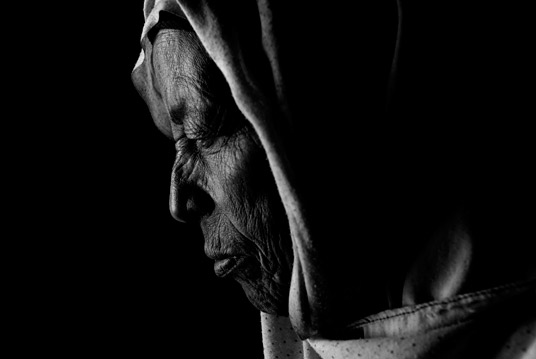 Woman in doorway.