Albert Adams, The Bonds of Memory
Until May 21, 2016
SMAC Gallery Cape Town
Celebration Head, 2000.
About:
This overview of Albert Adams' (1929-2006) oeuvre, spanning more than 50 years and including works never before exhibited in South Africa, reveals an instinctive expressionism that was charged by a deep social commitment. Reviewing a 1960 exhibition in Cape Town, art critic Neville Dubow compared the quality and intensity of Adams' etchings to that of the great Spanish artist Francisco José de Goya y Lucientes (1746-1828).[i]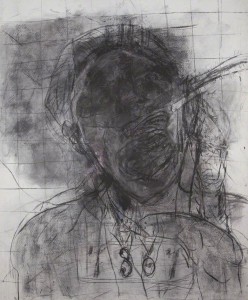 Celebration Head, B & W, 2000.
Adams was born in Johannesburg and at the age of four moved to Cape Town with his mother and sister. He attended Livingstone High School and qualified as a teacher at Hewat Teachers' Training College in Cape Town. Denied entrance to the Michaelis School of Fine Art, University of Cape Town, due to the colour of his skin, he subsequently applied for, and was awarded, a scholarship to study at the Slade School of Art in London (1953-1956). This training, and exposure to some of the great artistic talents and minds of the twentieth century, provided a solid foundation from which Adams could forge his own style. In 1957 he went to the Munich Academy of Arts and during the summer, he attended master classes at Oskar Kokoschka's (1886-1980) School of Vision in Salzburg.
Adams returned to Cape Town where he exhibited widely to critical acclaim and was chosen to represent South Africa in international exhibitions on more than one occasion, but in 1960 he decided to leave South Africa and permanently settle in London. Initially teaching at schools in the East End, he was appointed to the staff of the City University, London in 1979, where he lectured in art history for 18 years.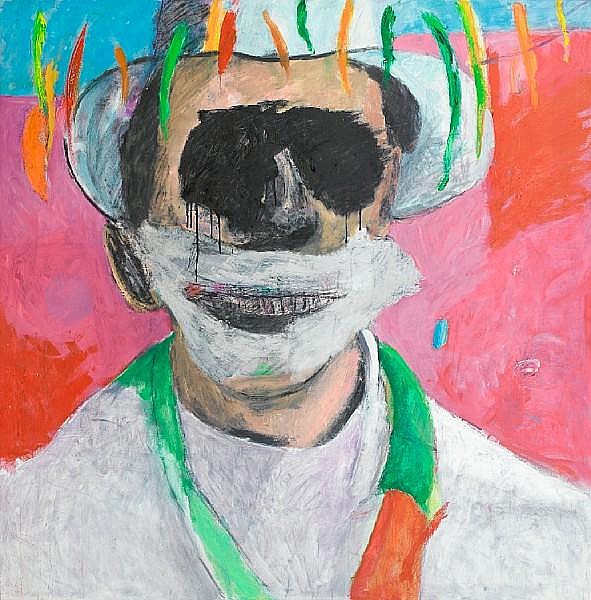 From Celebration Head Series.
The time spent with Oscar Kokoschka had an enduring influence on Adams' philosophical and technical approach to his own creative expression. Throughout his life, he remained true to Kokoschka's words, contained in a taped speech, specially recorded for and played at the opening of Adams' first solo exhibition in Cape Town in 1959: never to close his eyes to 'the misery we create on earth'. Adams spoke of the tightrope that an artist walks, between the emotions that direct creativity, and the objectivity required in the development of the work; he managed this walk throughout his creative life in his paintings, drawings and graphic works. Through his training and volition Adams was a modernist and expressionist, but he remained – till the last – spiritually and politically contemporary.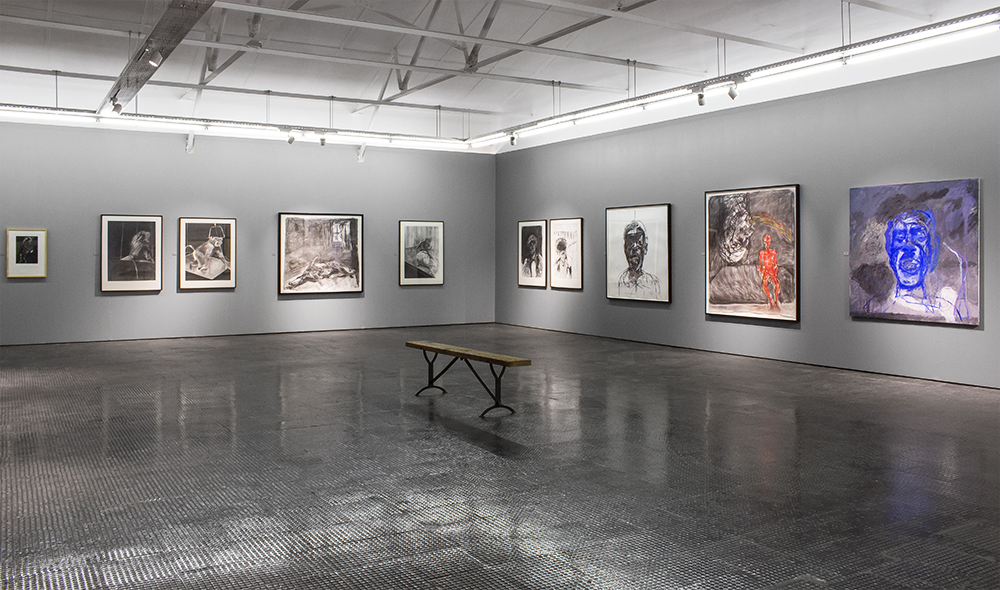 Installation view, 2016.
Adams was moved by, and responded to, the horrors of his own time and experiences and captured them in his work – genocide, natural disasters and atrocities perpetrated across the globe – yet he always returned to South Africa for inspiration, depicting or alluding to, amongst others, homeless individuals in Cape Town, the darker side of the Cape Minstrel parades, and the 'baggage' or legacy of apartheid. After 1994 he explored the challenges, dangers and threats that came with political change, compelling the viewer to see and share the disillusionment of the downtrodden and marginalised. He was unforgiving for the wrongs done to people, while, at the same time, searching for the spiritual and metaphysical in and through his art.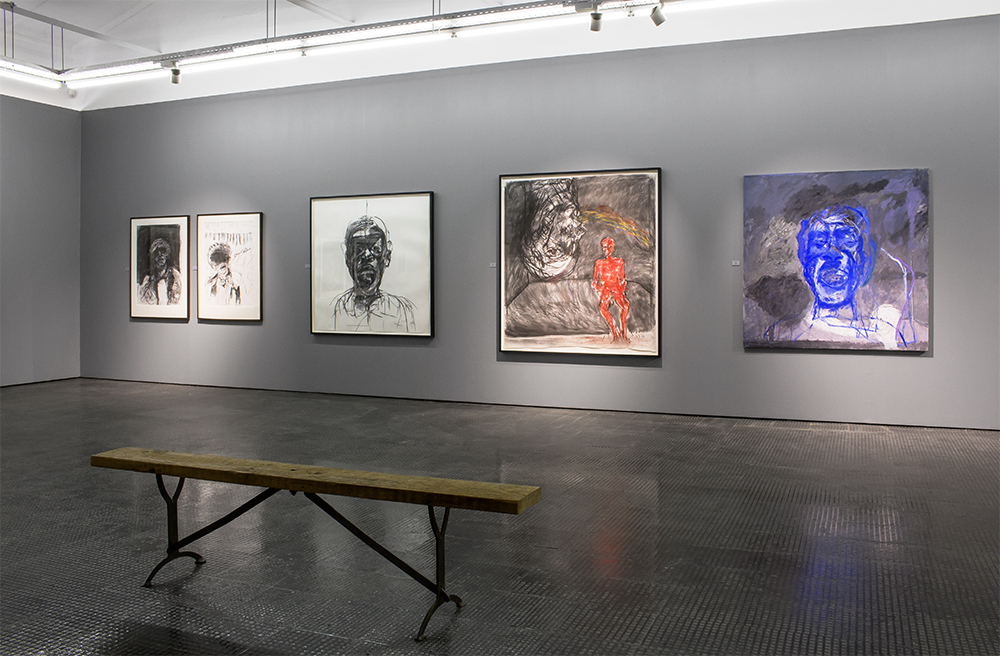 Installation view, 2016.
Adams is represented in the Iziko South African National Gallery (ISANG) permanent collection (the first of a number of acquisitions was made in 1979), the Johannesburg Art Gallery (JAG), the South African Broadcasting Corporation (SABC) and many private collections locally and abroad. His last major painting, Abu Ghraib (2006), is in the collection of the Imperial War Museum in London and the University of Salford in Manchester, houses a small but significant collection of drawings, prints, books and materials from Adams' studio.[ii] A retrospective of his work at the Salford Museum and Art Gallery was followed by an exhibition in partnership with the Salford Working Class Movement Library in 2012.
Adams was honoured with an exhibition at the University Gallery, Northumbria University, in Newcastle upon Tyne, in 2015. Spanish curator Pep Subirós selected the major painting, South Africa 1959 (1959), from the JAG collection, for a show entitled 'Apartheid: The South African Mirror' at the Centre de Cultura Contemporània de Barcelona in 2007.
Installation view, 2006.
In South Africa, small exhibitions at the Irma Stern Museum in 1994 and at the ISANG in 2003 were followed by the retrospective exhibition, Journey on a Tightrope, curated by Martin and Dolby and held at the ISANG in 2008, and a successful recent showing in association with SMAC Gallery at the Cape Town Art Fair 2016. These are significant steps in Albert Adams being re-established and recognised as a major South African artist; this exhibition will further consolidate his reputation.
Text by Marilyn Martin and Joe Dolby on website SMAC Gallery