Banele Khoza at SMITH Gallery, Cape Town, until February 24, 2018
About:
SMITH is delighted to present the first solo exhibition from Pretoria-based artist Banele Khoza, coming after a hugely successful 2017 that included group shows, three art fairs and a prestigious award.
In 2017, Khoza represented SMITH at the Cape Town Art Fair, the FNB Joburg Art Fair and the AKAA Fair in Paris. LOVE? is the artist's third solo effort following 2017's Lonely Nights at Lizamore & Associates in Johannesburg and Temporary Feelings at the Pretoria Art Museum in 2016.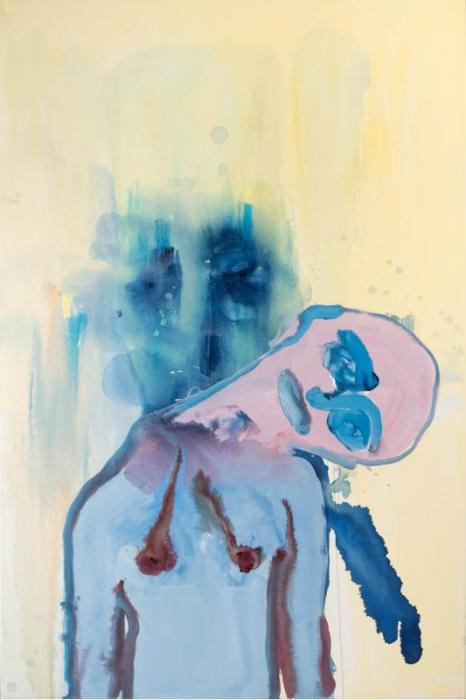 Khoza completed an annus mirabilis in September 2017 by securing the Gerard Sekoto Award at the ABSA Art Gallery for his series Note Making and with it a three-month residency at the Cité Internationale des Arts in Paris along with French lessons at the Alliance Française.
Khoza's concern with gender, masculinity and identity remain strong motivations in his new collection but with LOVE? he introduces a wistful and sardonic take on love in the technological age.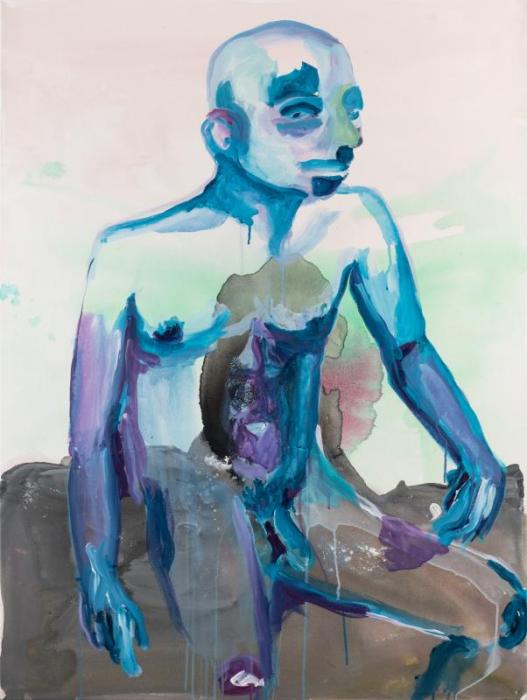 "We are immersed in a curated reality and only exposed to the best part of people's lives, yet we haven't learnt to objectively consume images. So, we create a reality of their lives in our minds based on what has been shared. When we are confronted with these images, they prey on what is lacking in our own lives. If our careers are stagnant we are likely to notice someone who is traveling the world with their business or job. If you have a non-existent love life, you will not miss all the "baecations" or engagements and weddings from your following. It is worse for someone who is in a functioning relationship and starts to compare notes based on this "reality". People are expecting the world from others and actually we are responsible for our own happiness," says Khoza.
Using wry humour and frank confessions in the form of text interventions in his paintings, Khoza takes aim at the irony of disengagement in our uber-connected contemporary society. Khoza's recent works combine image and text in informal arrangement. Much like journal entries, they have a stream of consciousness presence to them, which extends from the artist's habit of constant note making on his chosen device, a Samsung Galaxy tablet.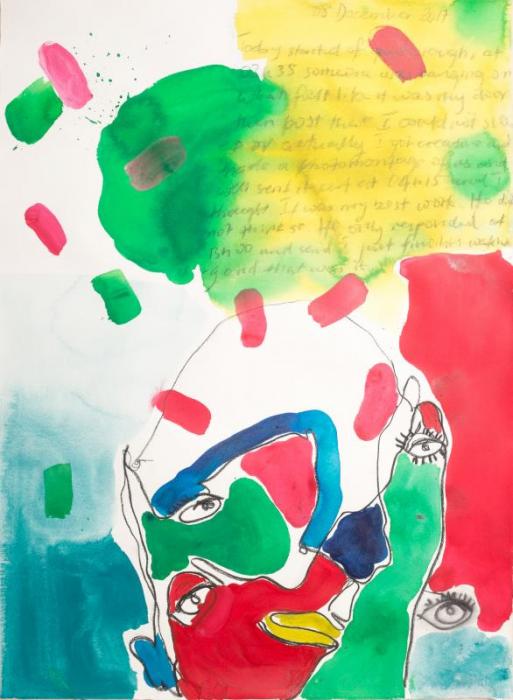 "Note Making was a series that was developed in a period of a year and tackled a certain issue that I was struggling with, namely masculinity. The new series is light-hearted, a reflection of where I am and have been mentally of late. It is also developed the same way, just on a smaller device and documents the moments of pause during my travels, waiting for someone, at dinner dates by myself, and so on. The series is more colorful and intense."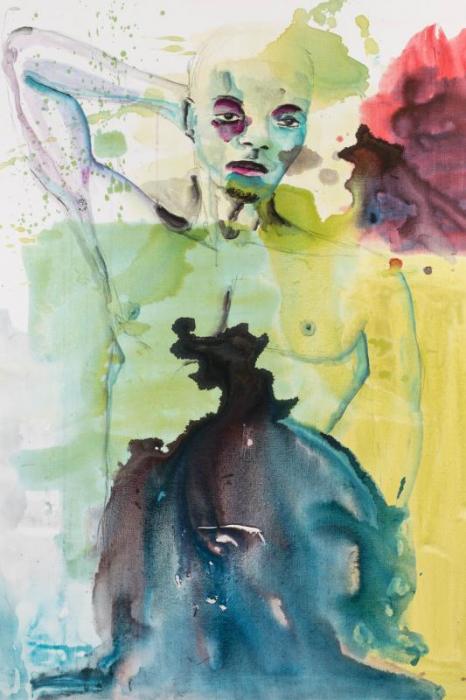 Born in Swaziland in 1994, Khoza's first creative foray was as a student at the London International School of Fashion in 2011. Abandoning that discipline for art in 2012, Khoza completed his degree in Fine Art at Tshwane University of Technology, where he now lectures drawing and Art Theory.
LOVE? will run from 25 January until 24 February 2018. For press enquiries, an Q&A with the artist or to set up an exclusive interview with Banele, contact jana@smithstudio.co.za. (text & courtesy SMITH)