Barthélémy Togue: new works
Canapy Man, 2018
About:
Working across painting, drawing, sculpture, photography, performance, and installation, Barthélémy Toguo addresses enduring and immediately relevant issues of borders, exile, and displacement. At the core of his practice is the notion of belonging, which stems from his dual French/Cameroonian nationality. Through poetic, hopeful, and often figural gestures connecting nature with the human body, Toguo foregrounds concerns with both ecological and societal implications. Recently, his works have been informed by movements and humanitarian tragedy including #BlackLivesMatter and the refugee crisis. He states, "What guides me is a constantly evolving aesthetic but also a sense of ethics, which makes a difference, and structures my entire approach."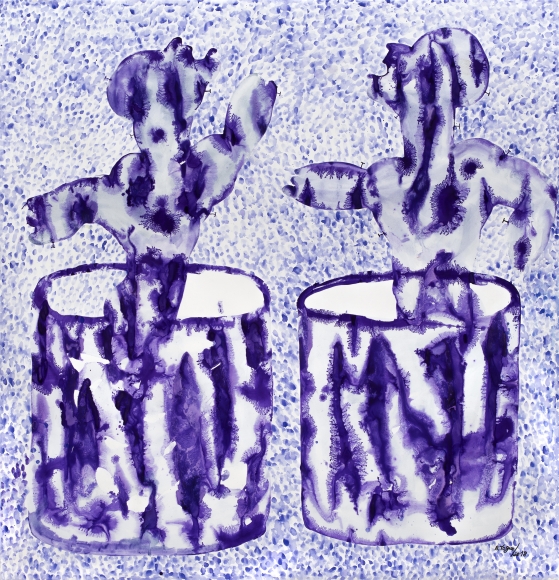 Mood Indigo, 2018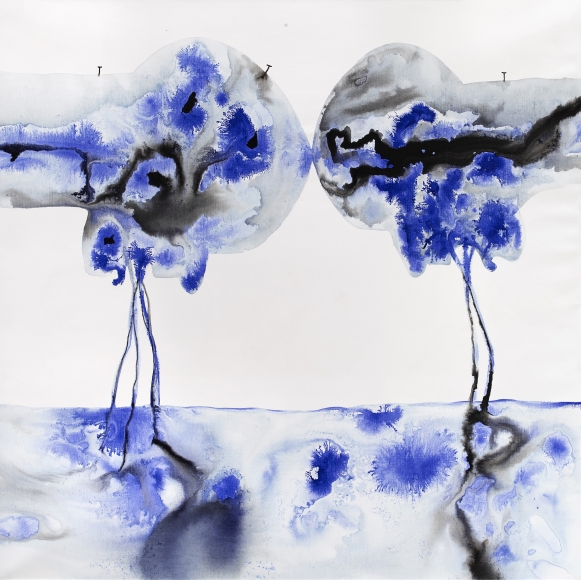 Eating Juicy, 2018
In 2008, he founded Bandjoun Station in his native Cameroon to foster contemporary art and culture within the local community. The community center includes an exhibition space, a library, an artist residency, and an organic farm.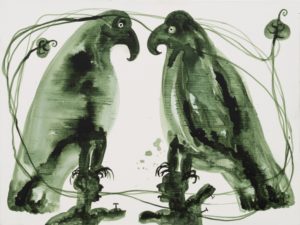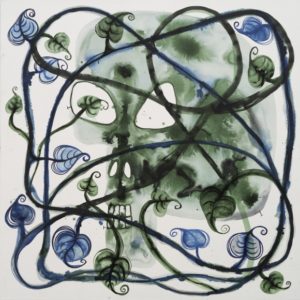 Homo Planta/Homo Planta B, 2018.
Toguo's most notable recent solo exhibition was The Beauty of Our Voice, Parrish Art Museum, Water Mill, New York (2018).
Toguo was shortlisted for the 2016 Prix Marcel Duchamp and was included in the group exhibition of finalists at the Centre Pompidou, Paris. He has participated in numerous international biennials, including the Kochi-Muziris Biennale, India (2018); 56th Venice Biennale (2015); 11th Biennale de Lyon (2011); and Dak'Art Biennale (2010). He was recently featured in Intriguing Uncertainties, The Parkview Museum Singapore, travelling to Beijing; Art/Afrique Le Nouvel Atelier, Fondation Louis Vuitton, Paris; and Fragile State, Pinchuk Art Centre, Kiev, Ukraine. In 2011, Toguo was made a Knight of the Order of Arts and Literature in France. His works are included in public collections worldwide, including the Tate Modern, England; Centre Pompidou, France; Musée d'art contemporain de Lyon, France; Studio Museum Harlem, New York; and MoMA, New York.
Toguo was born in M'Balmayo, Cameroon, in 1967. He currently lives and works between Paris, France; Bandjou