Benji Reid.
Going Home, 2019
About:
My work is inherently political I chose to shine light on the black British experience and communicate that to a world wide audience. The aim of the work is to focus on our humanity and the fragility of black men to offer a counter narrative to what is on offer in the main stream, focusing on the the magical and and incongruent. The themes in my work explore Mental health fatherhood and self-actualization through stills photography.
What motivates me is being artistically independent a freedom that comes form working without boundaries finical or conceptually. what I have discovered over the years was that personal investigation is a huge play ground where one can find moments of self discovery. I am inspired by the alchemy of the arts how one can to turn despondency into joy darkness into light reality into fantasy.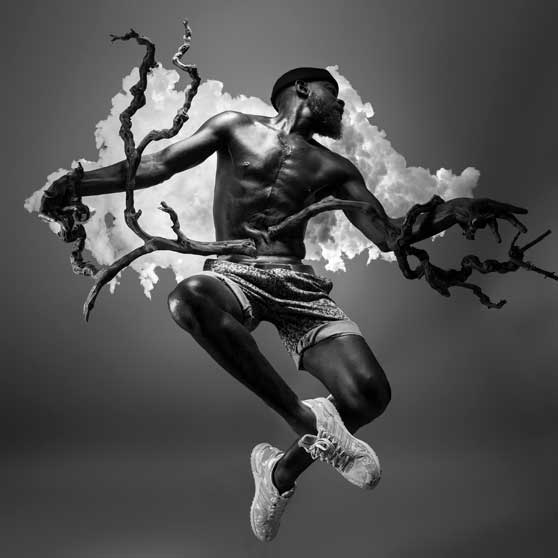 Can be washed away, 2019
Benji Reid's vision as Performer and Creative Director has made him an Award Winning and senior contributor to the Black Physical Theatre canon over the last 30 years. Having produced and performed over 30 works for international cultural institutions led by The National Theatre, Birmingham Rep, PS122 (New York) and Sydney Opera House.
Drunken Matters, 2019
Merging his performance success with photography, Reid began producing images in 2012. Benji's workwas exhibited as part of Get Up, Stand Up Now at Somerset House, June 2019. His works have also been shown in MoCADA (Museum of Contemporary African Diasporan Arts), New York, as part of the 2019 exhibition Styles of Resistance: From the Corner to the Catwalk. Reid's first solo show A Thousand Words was exhibited at Contact Theatre, Manchester in 2016.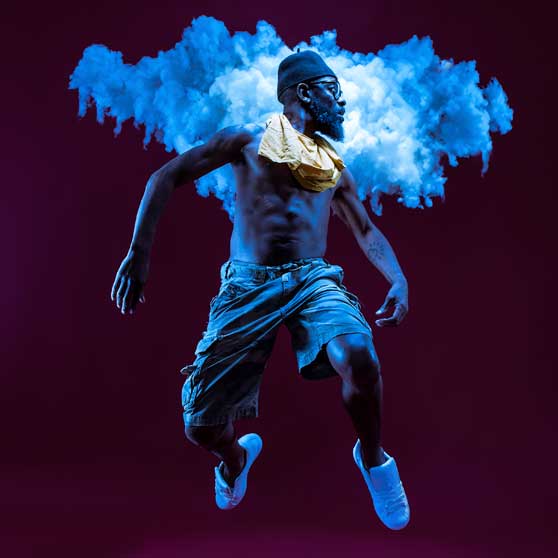 Untitled, 2019
Reid considers himself a Choreo-Photolist; a practice where theatricality, choreography and photography meet in a single or series of images. His photography is a means to set up hyper-realities, conversations and to curate curiosities. Reid wants to move his generation – a hip-hop generation to take a road less travelled. So, within his virtual walls, we find reviews, archives, new works and even works-in-progress. They have a singular aim which is to inform the audience, about that which has informed and inspired him to action. Whether it is about an outsider, failed familial relationships, or suicide, he wants the audience to be a part of the process and the product.(text and courtesy October Gallery)