THE DAPPER BRUCE LAFITTE INTRODUCES: DRAW LIKE A BUTTERFLY, STING LIKE A BEE
BRUCE DAVENPORT, JR.
ARTHUR ROGER GALLERY NEW ORLEANS
UNTIL SEPTEMBER 19, 2015.
I am better than Picasso, 2015.
About:
The four large-scale works in this exhibition are tributes to renowned heavyweight boxer champion Muhammad Ali. Each vivid color marker drawing, rendered in the artist's celebrated style, is a variation of a common composition – an aerial view of a boxing match. Bordering this narrative are snapshots of Ali in action, along with memorable quotes such as, "Float like a butterfly, sting like a bee." Customary in Davenport, Jr.'s works are the scrawlings of his personal thoughts and observations – scattered throughout in pockets of quiet spaces.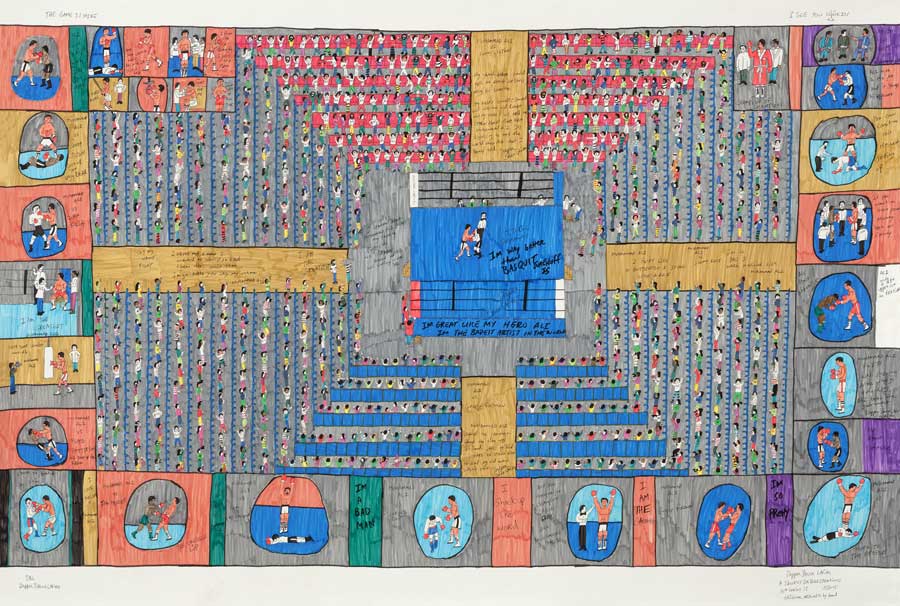 I am way better than Basquiat sur nuff, 2015.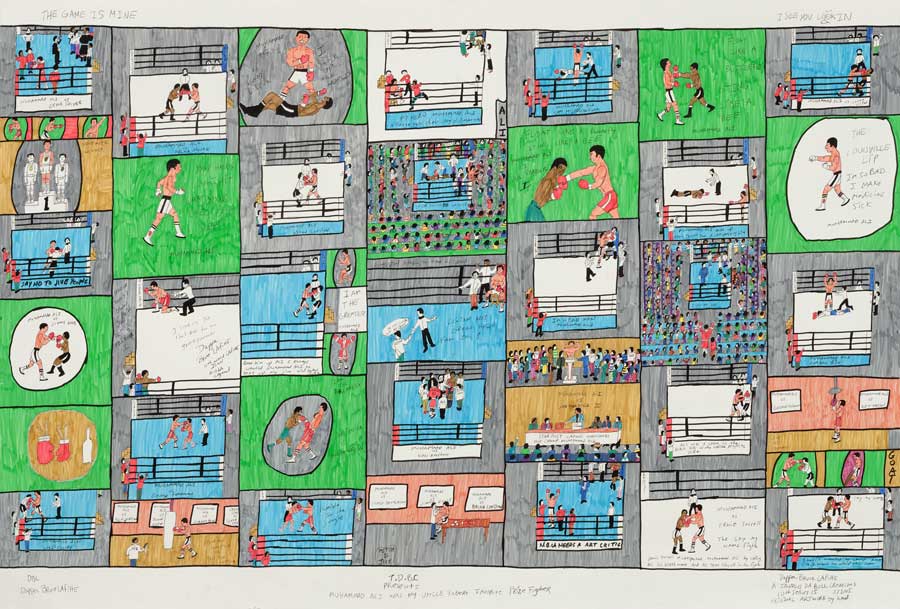 Muhammad Ali was my uncle robert favorite prize fighter, 2015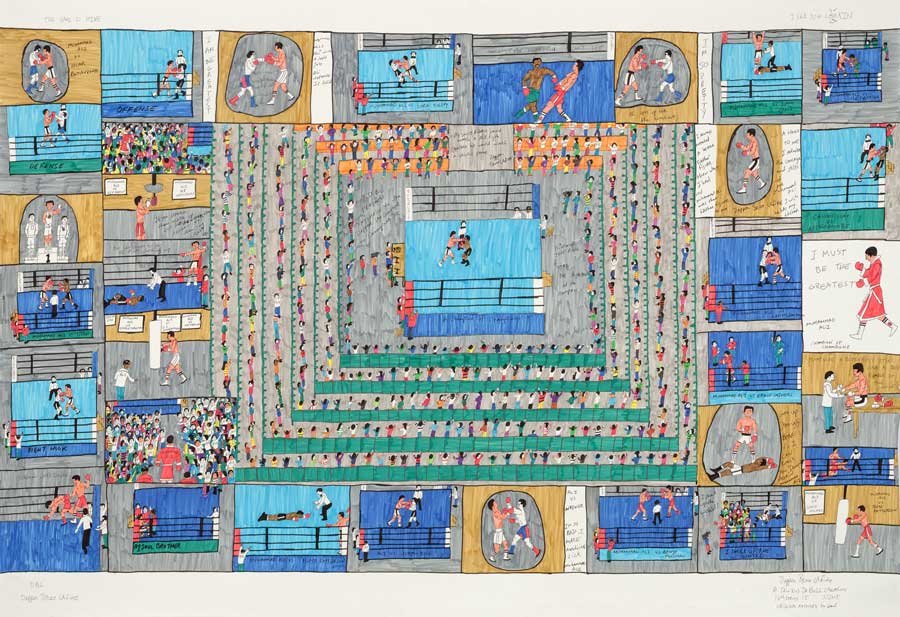 Say hello to  the dapper say goodbye to davenport, 2015
Bruce Davenport, Jr. (1972) is a self-taught artist who strives to preserve New Orleans culture. He was born in New Orleans and grew up in the Lafitte Housing Projects in the 6th Ward Treme neighborhood. Davenport's hand-colored drawings of the Mardi Gras parade bands include fine points, such as the exact number of marchers, detailed uniforms and the instruments played by each band member. The artist's use of ink and colored markers to create neat rows of colorful figures captures the rhythm and dynamics of the bands. His themes also include scenes of his experiences in the Lafitte Projects and penitentiary life, where he visited as a child. Davenport's work has been exhibited in New York, Tokyo and New Orleans and is in public and private collections, including the New Orleans Museum of Art and the Benetton Group. (Text website gallery)
Courtesy: Arthur Roger Gallery New Orleans