Bryan McFarlane
Current Solo Exhibition: Circular Journey III @ Skoto Gallery New York Sep 6 – Oct 20, 2018
Chines Opera, 2007
About:
Bryan McFarlane was born in Moore Town, Portland, Jamaica. He was educated at the Edna Manley College of Art, Kingston, Jamaica and earned a MFA at the Massachusetts College of Art in 1983. He is Professor of Painting and Drawing at the University of Massachusetts, Dartmouth and has previously served as Visiting Professor to a number of institutions including the University of the West Indies and the School of the Museum of Fine Arts. He worked on a three year project with EMMAS and TERC in Microbiome Research and another three years at "Woods Hole" with MIT scientists through a grant from the National Science Foundation. McFarlane has been featured in numerous exhibitions locally and internationally and is well represented in a number of public and private collections. His painting and mixed media works explore his Maroon heritage, African Diaspora culture and the environmental threats to the Anthropocene. He was awarded a gold medal by the Chinese Government for his entry in the Olympics Fine Arts Exhibition, Beijing in 2008. He was also awarded the prestigious Silver Musgrave Medal by the Institute of Jamaica for his contribution to art and art education. Bryan McFarlane lives in Boston, USA and St. Andrew, Jamaica. Boston.(text Skoto Gallery)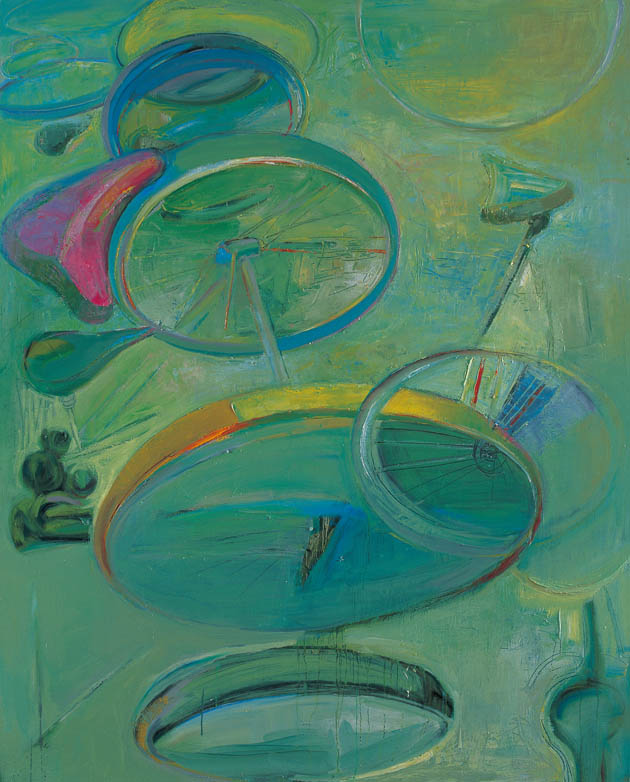 Happy Bicycle, 2007
Artist Statement
I have a long and committed interest in the intersection of the practice of art making, art history and contemporary critical discussion. As an artist, I have been fortunate to receive several previous grants that allowed me to travel extensively to Brazil ; Columbia ; West Africa; Turkey ; Japan and China to engage in international discourse regarding art history, art production and criticism. My engagement with the arts is also an intellectual endeavor. At every point, I have sought not simply to create art, but to understand the implications and possibilities for art within art history, criticism and philosophy as an intrinsic part of travel for art production.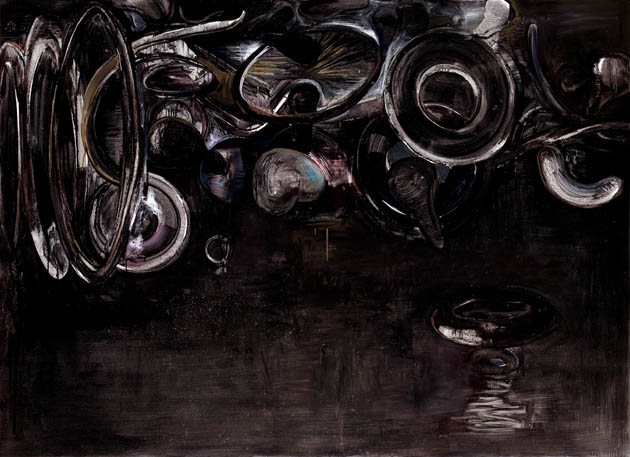 Death of a Bicycle, 2010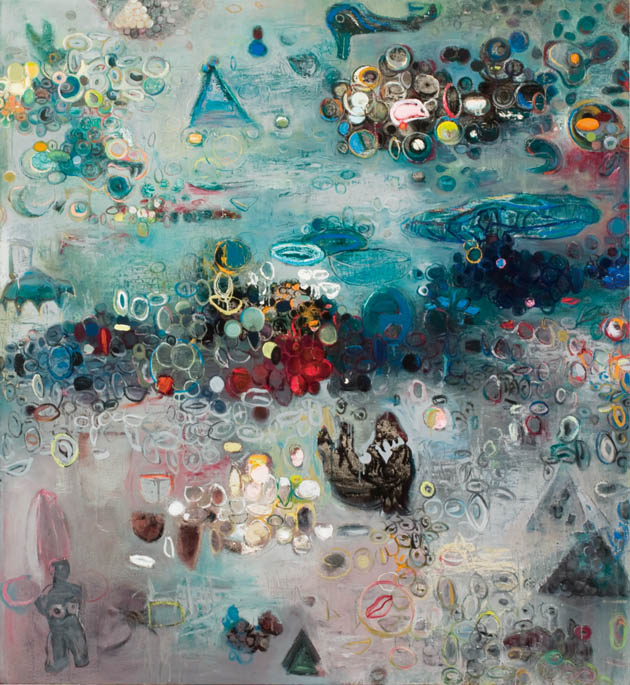 Birth of a Lion, 2009.
China has recently become a very special part of my journey. I believe this time, it is one which will unquestionably define a most important period of my life's work as an artist/painter. Having initially set up studio residency at the Red Gate Gallery for over two months during the summer of 2007. This activity allowed me the incentive I needed to move ahead on this path on solid grounds. From this juncture, I took the opportunity to create a series of work entitled : "Bicyclical Journeys" in Beijing which grew out of my current "egg series". In a special way, this experience feels like a familiar one, having grown up with numerous friends during my formative years in Jamaica with large numbers of close extended family members who were Chinese. (Jamaica has a large population of third generation Chinese immigrants who are well established since the turn of the 19th century, of which group has firmly assimilated, contributing to important economic, political and socio-cultural life of Jamaica and the Caribbean.) I have gone ahead through this vision and inspiration to set up studios to work there for the duration, as it's environment helps to shape a concept that might lead to the creation of new and more fresh and unique work . A launching board for my current work to engage in the greater part of East Asia and the expanded contemporary art scene which China is now a major player as it levels the playing field .
It is exciting to see how my works and those of other colleagues from the Caribbean and Jamaica being a part of this heralding and emergence from the 1.3 billion people of China –of talents in contemporary art that may overwhelm the older art centers of Paris, Berlin, London and New York. As the writer of this statement, I feel obliged to reiterate that : We are at the end of an extended period of western cultural and 'imperial dominance'-a period when both western aggrandizement and Soviet ideological straight jackets have run their course. These long competing systems have imploded, exhausted of new ideas and at times- depleted of originality. The vitality of the ascending order is emerging from the new cultures of the developing world, both in their own nations and in the great cities of the decaying old order. These new cultures are forging the future through their fresh zest for life, and growing discovery of their creative genius. As prevailing critical models fade and new and more dynamic ones appear, scholarship and criticism must embrace truly global artistic production, defined by it's relationship to new centers of artistic fervor and brilliance. In this setting, Chinese prowess will be a major force in redefining the contemporary art scene. Scholars alike are presently witnessing the transformation of global visual art expression as the continents of Africa , South America ,the Caribbean – Jamaica spew forth waves of new artists towards this journey to East Asia and China.
Bryan McFarlane – All rights reserved