April Bey
Devine Venus Series, 2018
About:
April Bey grew up in the Caribbean (Nassau, Bahamas) and now resides and works in Los Angeles, CA. Bey's interdisciplinary work is an introspective and social critique of American and Bahamian popular culture, immigration, contemporary pop culture feminism, generational theory, social media, AfroFuturism and race.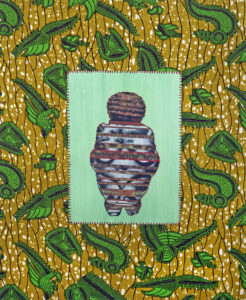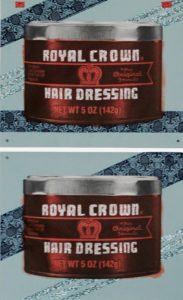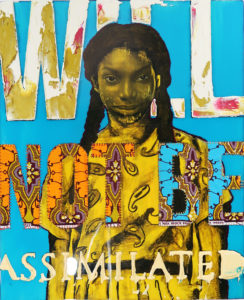 Devine Venus Series, 2018/Issa Look, 2018/Phuck your protocol chewing gum, 2018
She received her BFA in drawing in 2009 from Ball State University and her MFA in painting in 2014 at California State University, Northridge in Los Angeles. Bey is in the permanent collection of The California African American Museum, The National Art Gallery of The Bahamas and Baha Mar in Nassau, Bahamas. Bey has exhibited internationally in both biennials NE7 and NE8 in The Bahamas, Italy, Spain and Accra Ghana, West Africa.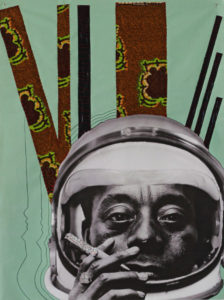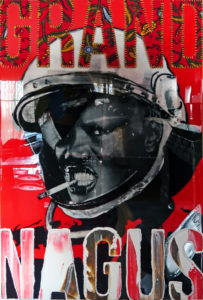 I see what you do, 2018/The grace of the grand negus, 2018
Bey travels extensively to collect data for both her artistic and academic work having traveled to Canada, Iceland, London, Bali, Dubai, Morocco, Senegal, Nigeria, Benin and Togo and Ghana, West Africa. Bey is both a practicing contemporary artist and art educator/academic having taught a controversial course at Art Center College of Design called Pretty Hurts analyzing process-based art and Beyoncé hashtag faux feminism. Bey is currently a professor at Glendale Community College.(text website artist)