Carl Pope
Now in:  Who RU2 Day: Mass Media and the Fine Art Print, Cleveland Museum of Art, until 03/24/2019
The Bad Air Smelled of Roses (ongoing series)
Artist Statement
My artistic practice is committed to the idea of art as a catalyst for individual and social transformation. My multimedia installations were exhibited in prestigious venues nationally, receiving generous support from the Guggenheim Foundation, Lilly Endowment, National Endowment for the Arts and the Louis Comfort Tiffany Foundation. In 1990, my work gained international exposure in "New Photography 6" at The Museum of Modern Art and "Black Male" at the Whitney Museum of American Art and the Whitney 2000 Biennial. My collaborative large-scale public art inventions in major cities have stimulated dialogue and community revitalization. Concurrently, my ongoing essay of letterpress posters together with my recent writing projects continued my exploration into inner space. I am navigating the inner realm of narrative, memory and emotions to find ways to create epiphany within myself and in the imagination of my audience. (text the artist)
About:

Installation view, Cleveland Museum of Art, 2018
Carl Pope was born in 1961 and raised in Indianapolis, Indiana.  He received his M.F.A. in photography from Indiana University.  He continues to reside and work in Indianapolis.
Pope's artistic practice is committed to the idea of art as a catalyst for individual and collective transformation. His work has been exhibited at the Museum of Modern Art, New York, New York and the Museum of Contemporary Photography, Chicago, Illinois, as well as Tennessee State University, Nashville, Tennessee, Museum of Contemporary Art, Detroit, Michigan, the Galerie Nouvelles Images, Den Haag, the Netherlands, and the Mobile Museum of Art, Mobile, Alabama.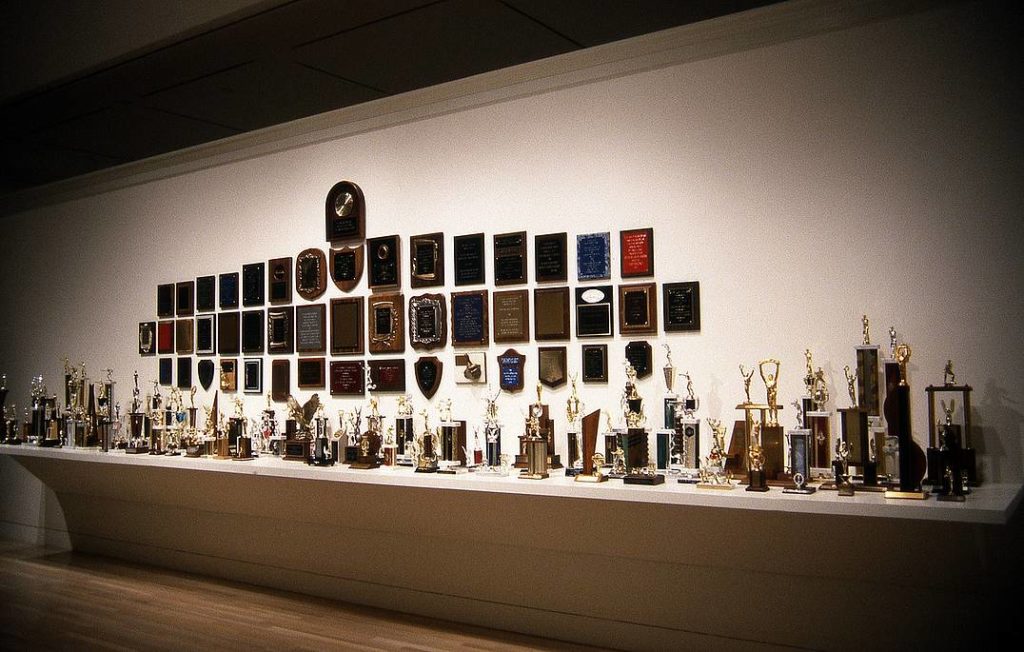 Some of the greatest hits of the New York Police department, Black Male exhibition, 1994
Pope has received support from the Guggenheim Foundation, Lilly Endowment, NEA and Louis Comfort Tiffany Foundation. He has been honored by the International Peace Belt and as a joint fellow with the Baker-Nord Center for the Humanities, Case Western Reserve University and the Cleveland Institute of Art.  His work gained national and international attention in "New Photography 6" at the Museum of Modern Art, and "Black Male" at the Whitney Museum of American Art.
Pope's works are included the collections of the George Eastman House/Kodak, Rochester, New York; Indiana Historical Society, Indianapolis, Indiana; Indianapolis Museum of Art, Indianapolis, Indiana; Minneapolis Institute of Arts, Minneapolis, Minnesota; Mobile Museum of Art, Mobile, Alabama; Museum of Modern Art, New York, New York; St. Louis Art Museum, St. Louis, Missouri; the Children's Museum, Indianapolis, Indiana; and the Whitney Museum of American Art, New York.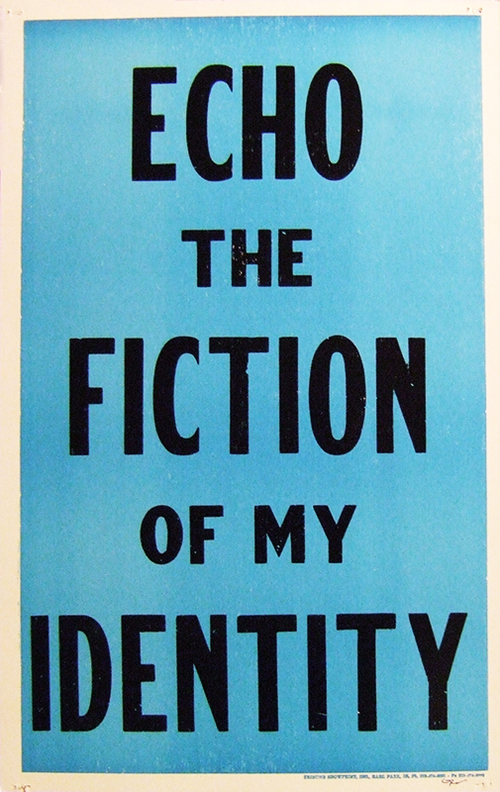 The Bad Air Smelled of Roses (ongoing series)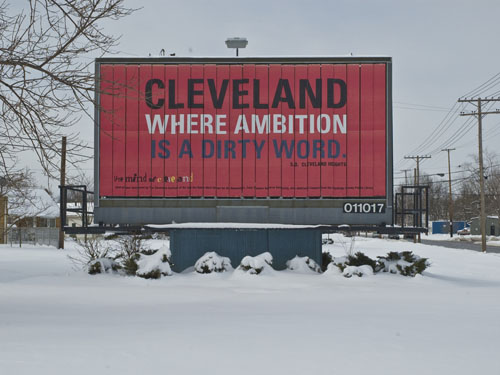 In 1999, Pope's work method in public art evolved into ongoing collaborative efforts with artists and communities alike to produce large-scale public art inventions that stimulate public dialogue and community revitalization with the Cleveland public poster project.  Concurrently, he forayed into his internal landscape, producing the video and text installation "Palimpsest", which was commissioned by the Wadsworth Anthnaeum with funds from the Warhol and Lannan Foundations, and was subsequently included in the Whitney Biennial 2000.
Pope's ongoing essay of letterpress posters, "The Bad Air Smelled of Roses" and his recent billboard projects continue his ongoing exploration into inner space.(text Montalvoarts)