Christopher Udemezue
Untitled (nest share), 2017
About:
Born in Long Island, NY Christopher Udemezue has shown at a variety of galleries and museums, including the New Museum, Queens Museum of Art, Bruce High Quality Foundation, and Envoy Enterprises. Udemezue recently has utilized his Jamaican heritage and the complexities of desire for connection, tragedy through personal mythology and public lynching as a primary source. As the founder of the platform RAGGA NYC, he completed a residency with the New Museum "All The Threatened And Delicious Things Joining One Another" this past June 2017. Also being the lead organizing member in the art collective House of Ladosha, Christopher has shown recently in the New Museum's "Trigger: Gender as a Tool and a Weapon" 40 year anniversary show.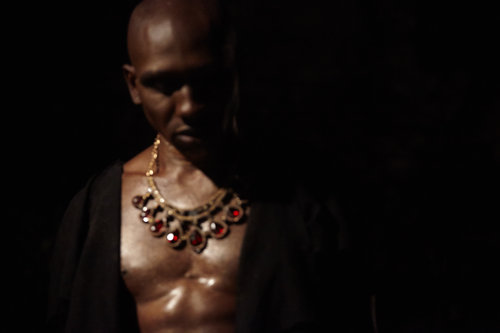 A Call for Bois Caïman, 2016.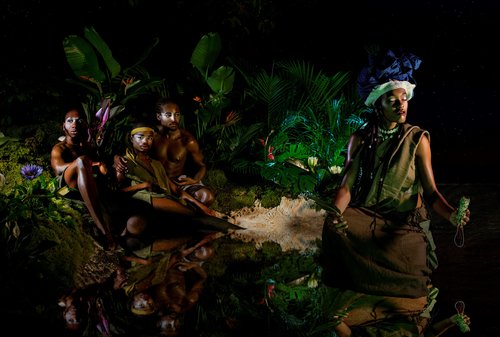 Untitled (in a trance), 2017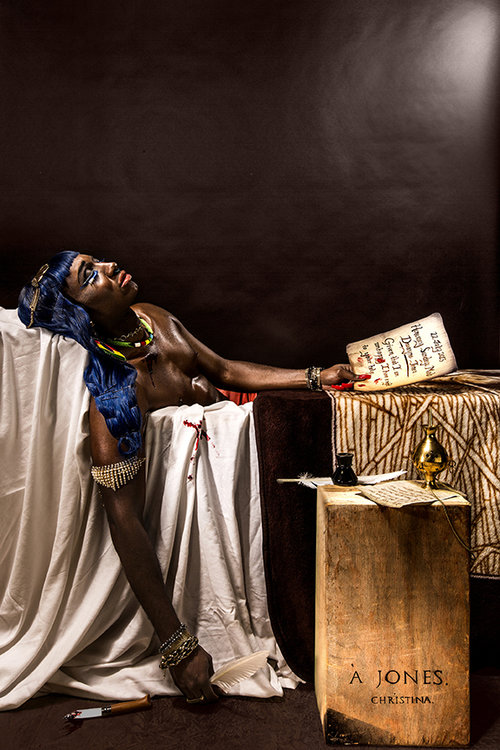 Top-A-Toppa series, 2015.
"When I saw Paris Is Burning [1991], I realized I could have a gay mama. As an organizer and leader of House of Ladosha, the queer family was a beautiful form to use for my art and social life. I joined when it was very much a band of friends who played together. But I saw a potential to build a framework for us to support ourselves. RAGGA NYC is relatively new. I was seeing a lot of queer people and Caribbean people in New York, and realized that the overlap of those groups was a niche that wasn't being tapped. It was an opportunity to make art and create celebratory spaces for my community."