This sculpture of Chakaia Booker – Repugnant Rapunzel, 1995 – is part of the permanent collection of the Studio Museum Harlem.
About:
Sculptor Chakaia Booker (1953) fuses ecological concerns with explorations of racial and economic difference, globalization, and gender by recycling discarded tires into complex assemblages.
Booker began to integrate discarded construction materials into large, outdoor sculptures in the early 1990s. Tires, resonate with her for their versatility and rich range of historical and cultural associations. Booker slices, twists, weaves, and rivets this medium into radically new forms and textures, which easily withstand outdoor environments.
Intimate expressions, 2008.
For her, the varied tones of the rubber parallels human diversity, while the tire treads suggest images as varied as African scarification and textile designs. The visible wear and tear on the tires evokes the physical marks of human aging. Equally, Booker's use of discarded tires references industrialization, consumer culture, and environmental concerns.
Over, the Rainbow, 2012.
Booker's artistic process is enormously physical, from transporting the tires to reshaping them with machinery. Though she has adopted utilitarian jeans and work boots in her studio, she always wears a large, intricately wrapped headdress, which has links to her earliest wearable art and has become her fashion signature.
Empty Seat, 2006.
Two sculptures were shown in the Netherlands (Postcards from Black America, De Beyerd Breda, Frans Hals Museum Harlem, 1998-1999).
Inanimate Behaviour, 2012.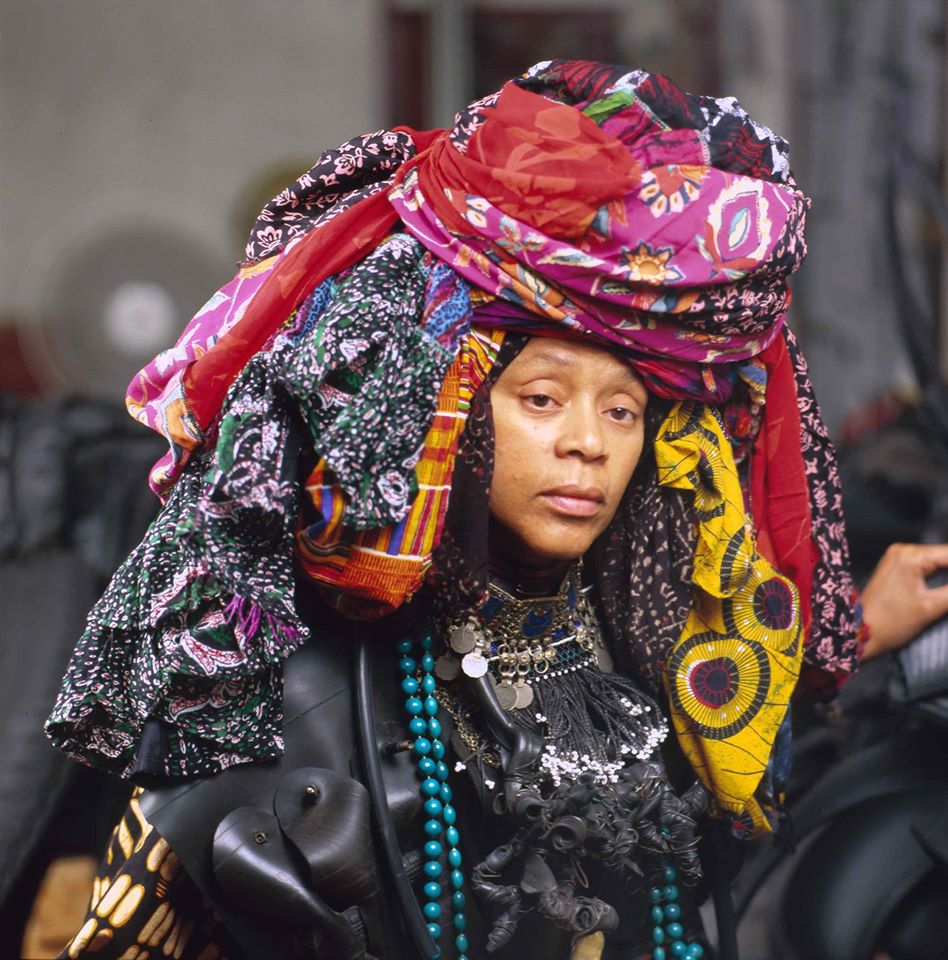 Shape Shifter, 2012.