crazinisT artist: Passing Through
in collaboration with My Dear Fagot, Opening 21 June 2018, until July 8, Gallery 1957, Accra Ghana
Passing Through, 2018
About the exhibtion
For his 2018 show at Gallery 1957, Passing Through – Acts of Radical Empathy, Ghanaian-Togolese performance artist Va-Bene Elikem Fiatsi, also known as crazinisT artisT, engages in a series of visual and performative transitions that form a sequel to his 2017 presentation Rituals of Becoming. These transitions offer a window into his durational performance where for the past five years he has been dressing and presenting himself as a woman on a daily basis.
Rituals of becoming (in collaboration with fagot koroviev), 2017, courtesy of gallery 1957
About the artist
crazinisT artisT (b.1981) is a Ghanaian-Togolese multidisciplinary artist living and working in Ghana. His work explores the relationship between politics, identity and gender constructs through immersive performances. Using his body as a material, crazinisT artist seeks to provoke his audience to question their own sense of identity and belonging, creating indecisive moments that blur the lines between public and private space.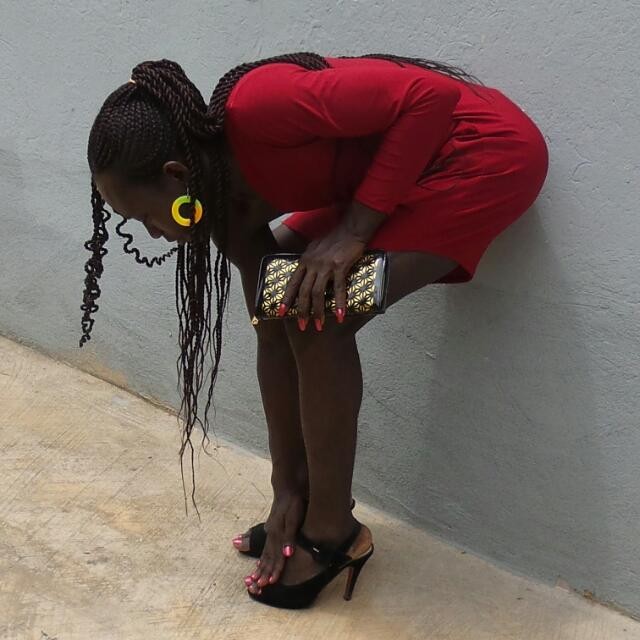 Lady in Red, 2015.
Since 2013, he began investigating the concept of social constructs in relation to cultural and gender stereotypes. At the root of this work the artist seeks to express an unconditional love for humanity, regardless of one's cultural background, pushing his audience to question the social-cultural structures that divide us. Shedding light on the experiences of the marginalised, themes injustice, violence, and the objectification of humans, are confronted in boldly political terms. In this sense, the artist uses his body as a canvas into which he is able to project the fears, desires and hopes of many marginalized citizens within contemporary society.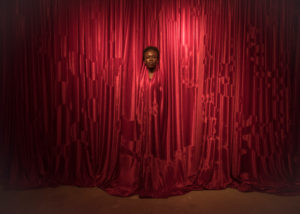 Rituals of becoming (in collaboration with fagot koroviev), 2017, courtesy of gallery 1957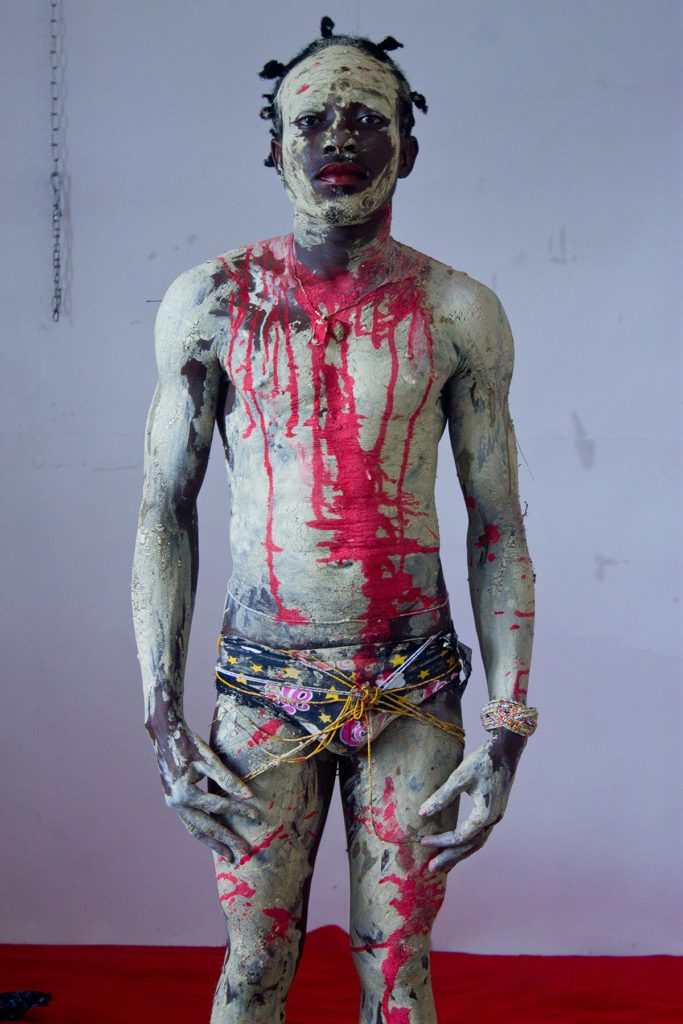 That's why you are mad, 2014
Staged at Gallery 1957, "Rituals of Becoming" included a site-specific installation, photography and video, as well as a live performance. In a special room, called "The Red Sanctuary", the artist performed his "Becoming" for the whole duration of the exhibition. The show staged the artist's work in a theatrical setting that highlights the ritualistic dimension of his performances. By simultaneously projecting recorded performances as well as a live performance, the exhibition questions the assumed distinction between real and virtual, gender identity, class privilege, political injustice, violence and objectification of humans