The Sweet Flypaper of Life
Photographs by Roy DeCarava
Text by Langston Hughes
New York, N.Y. : Simon and Schuster, c1955.
Through Amazon is is possible to purchase later prints.
About:
Trained as an artist, Roy DeCarava achieved some early success in serigraphy and like Ben Shahn took up the camera as a means to build up a body of imagery for his art work. By the later 1940s he began to concentrate on photography as his primary artistic mode, and in 1952 he became the first African-American photographer to receive a Guggenheim Fellowship. His application reads: "I want to photograph Harlem through the Negro people. Morning, noon, night, at work, going to work… talking, kidding… in the home, in the playground, in the schools… I do not want a documentary or sociological statement, I want a creative expression…."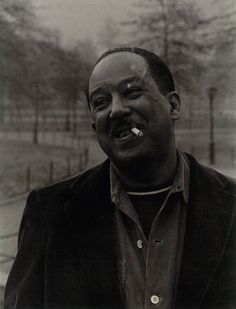 Langston Hughes by DeCarava.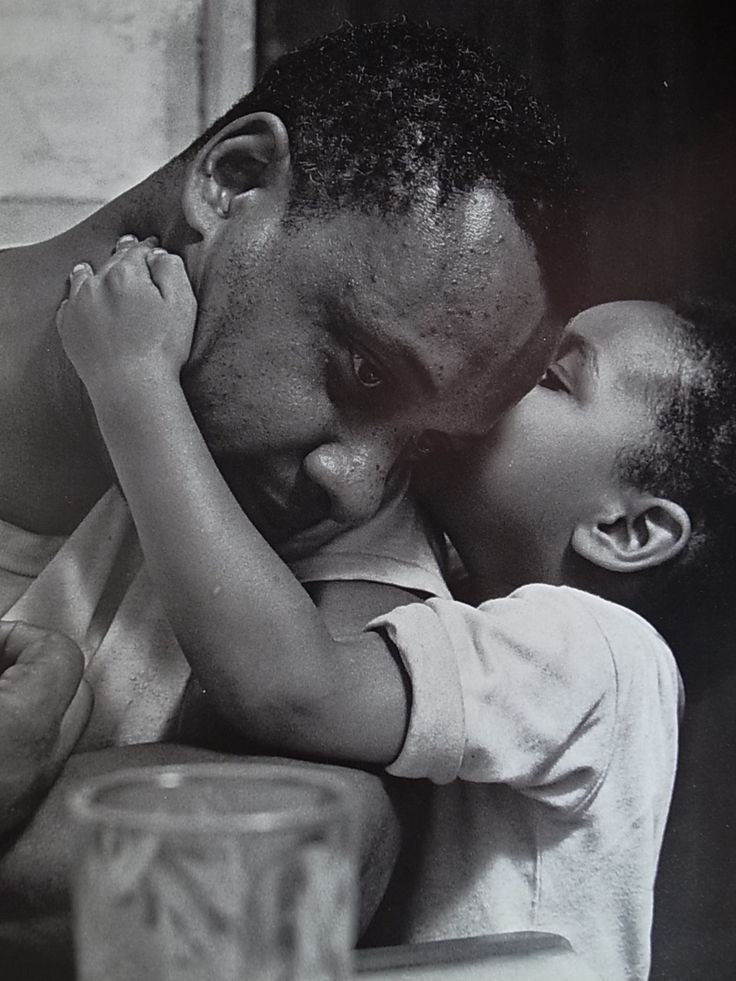 A photo out of the book.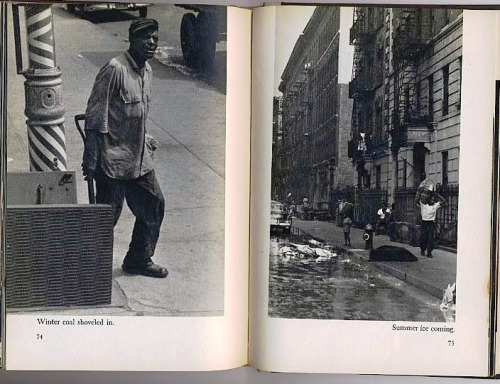 Pages from the book.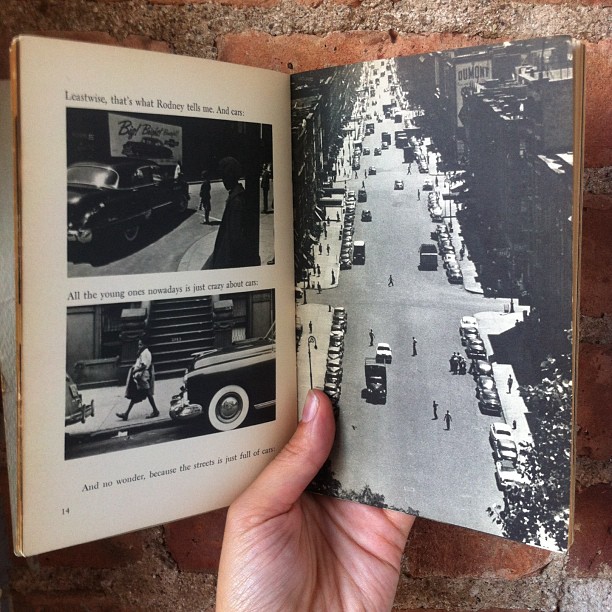 Pages from the book.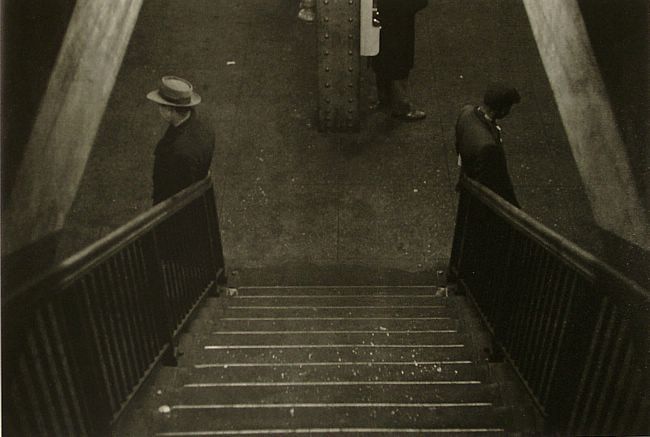 As published in the book.
In the summer of 1954 DeCarava showed this body of work to the eminent American poet, Langston Hughes, who was immediately enthusiastic. Using his contacts in publishing Hughes obtained a contract from Simon and Schuster, and in 1955 The Sweet Flypaper of Life appeared with 140 of DeCarava's photographs. The monologue of Hughes's fictional narrator, Sister Mary Bradley, who lived at 113 West 134th Street in Harlem, relates the trials and joys of her extended family. DeCarava's photographs echo the social dimensions of the textual narrative. Combined, text and image create a powerful and complex commentary on issues of pride, family, racism, and the daily struggle that is life.
See also: https://africanah.org/roy-decavara/
http://www.biography.com/people/langston-hughes-9346313