Denis Miburu
Can i fix my legs in yours.
About:
Denis Mubiru's work explores the complex yet practical Kampala mini bus taxis, better known locally as 'kamunye'. He uses playful, abstract, naïve paintings and imagery to retell the interesting and exciting dramas that unfold within the taxi; petty arguments, flirting and wolokoso (local gossip) that reflect on the society of Kampala and Uganda at large.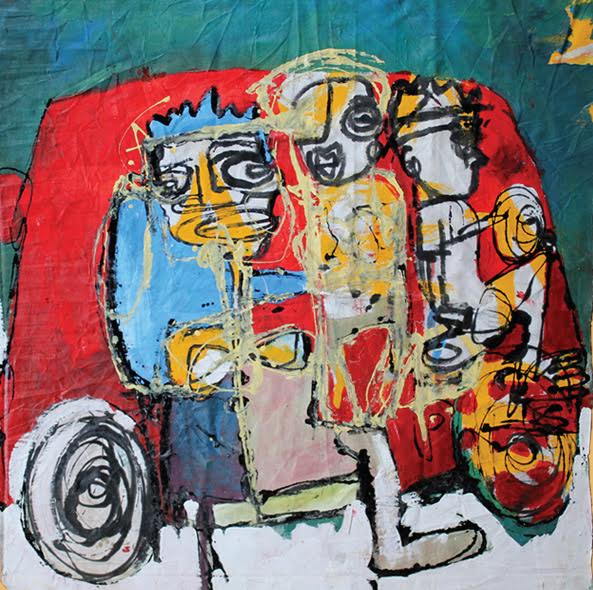 Untitled.
Seeking to draw the viewers' attention to what social media and press often ignore, he documents and interprets the more intricate aspects of life in the mini buses; the signage, religious symbolism and characters.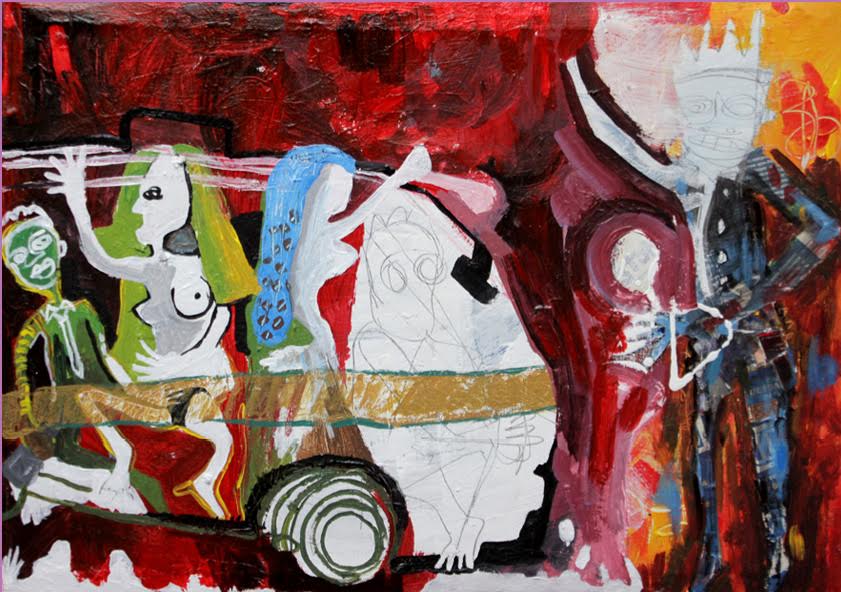 Bound for church marriage aboard a taxi.
My works explored the above aspects around me in Kampala Uganda, East Africa.
Denis Mubiru graduated in 2012 with an art degree from Nkumba University, Entebbe. In 2015 he completed his postgraduate diploma in Eduaction with Art. He was artist in residence at 32° East | Ugandan Arts Trust for three months from August – October 2015.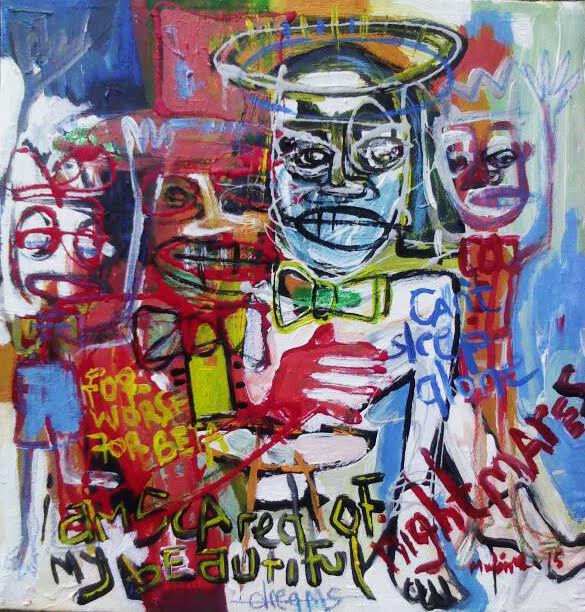 Am scared of my nightmares.
Mubiru's recent exhibitions include: Eroticism and Intimacy: Paths, Faces and Places, Underground art space, Kampala, 2016; Music is a Feature of Man, German Ambassadors Residence, Kampala 2015; Kampala Yange, 32° East Open Studios, Kampala, 2015; 4th NALA Group Art Exhibition, Kenya, 2015. He has also participated in the Laba Arts Festival, Bayimba International Festival of the Arts and KLA ART 014 critiquing workshop, Kampala.(text the artist)