Devin Troy Strother
No New Niggas, 2016
About:
Devin Troy Strother is known for his intricate alternative narratives in a variety of mediums (mixed-media, sculpture, neon, and installation). He finds inspiration in snippets of overheard conversations, movies, television, music, stand-up comedy podcasts, and the work of numerous canonic artists such as Joseph Cornell, Marcel Duchamp, and Henri Matisse (whose cutouts are put in mind by Strother's exuberant collage constructions). Strother likes to incorporate humor and language relevant to his peers and does not shy from the outrageous; his titles often serving as the punch line.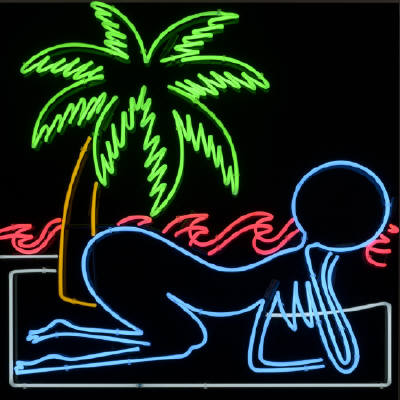 Bitch on the Beach, 2015.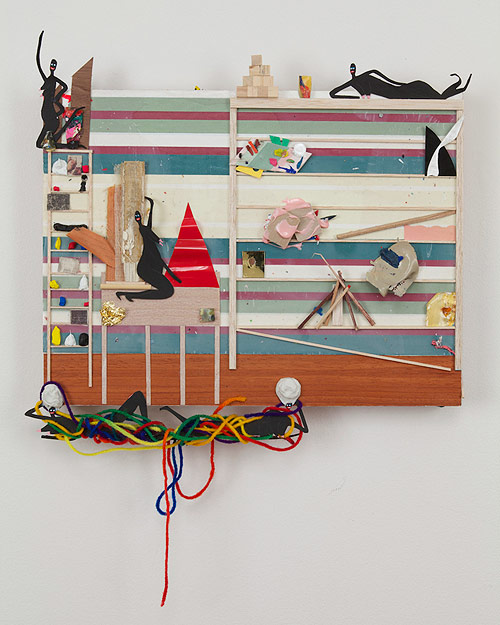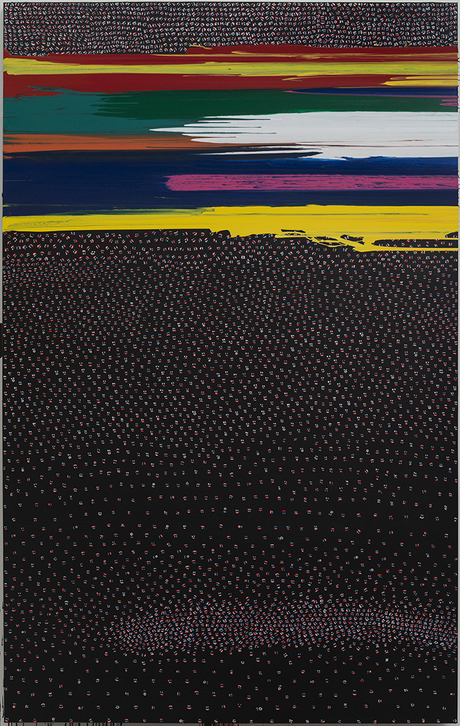 Just put a lil paint on the top of it jasper johns and bunch of niggas in space email, 2014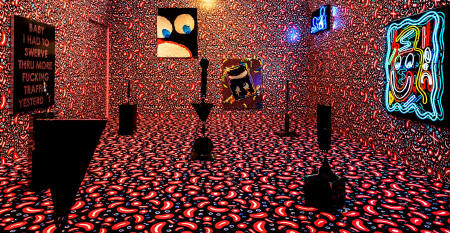 They should never give you niggas money (installation view)
Strother received his BFA from Art Center College of Design, Pasadena, CA in 2009. He completed a residency at Skowhegan School of Painting and Sculpture in Skowhegan, Maine in 2010. His works are in the permanent collections of: The Los Angeles County Museum of Art; The Santa Barbara Museum of Art; and the Studio Museum in Harlem. They are also in prominent private collections all over the world.