Dilomprizulike Dilomprizulike
Waiting for the Bus, 2003.
About:
Dilomprizulike is a Nigerian artist (Enugu, 1960) working sculpture, performance and painting. Also known as 'The Junkman from Africa', Dilomprizulike studied Art at the University of Nigeria, Nsukka, and a Master's in Fine Arts at the University of Dundee, Scotland.From 1988 to 1989, Dilomprizulike worked as an Art Professor in Ekenwa Barracks, Benin, and from 1989 to 1995, at the University of Benin, Nigeria.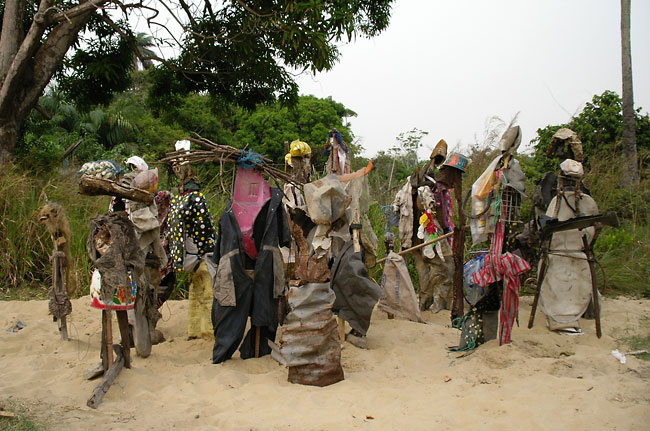 The Face of the City, 2005.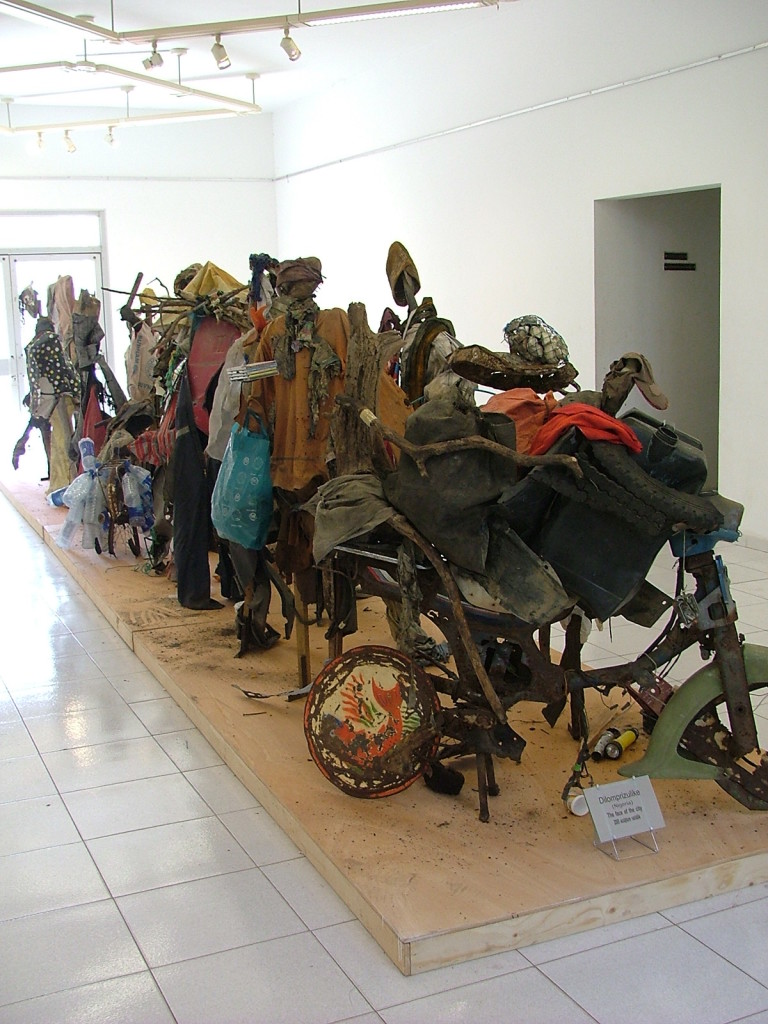 The Face of the City, 2006.
In his work, Dilomprizulike recycles and transforms old clothing and other detritus found on the streets of several African cities, and create sculptures, installations and performances in which he wants to reflect the disenfranchised situation of many African people.Dilomprizulike has lectured and has exhibited nationally and internationally, including the exhibition "Africa Remix" at the Hayward Gallery, London, in 2005. He has also been artist in residence at various institutions including the Artist Village in Detroit, United States (2007), the Victoria and Albert Museum in London (2005), the Scottish Sculpture Workshop in Lumsden, Scotland (1998), or the Heinrich-Böll-Stiftung in Bonn, Germany (1995-96).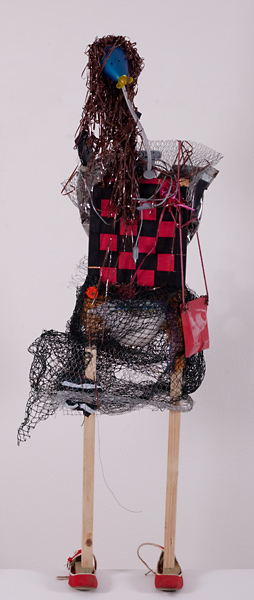 City Girl, 2010.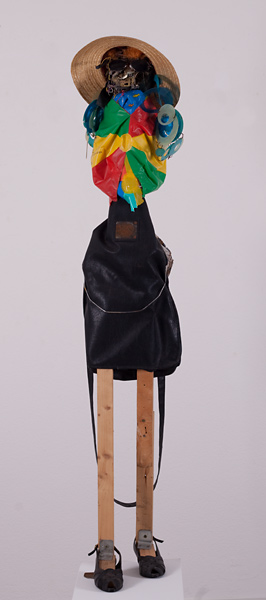 City Girl II, 2010.
Dilomprizulike is also known for creating the "Junkyard Museum of Awkward Things" in Lagos. He currently lives and works between Soest, Germany, and Lagos, Nigeria.