Dominique Hunter
About Dominique:
Dominique Hunter was born in Georgetown, Guyana in 1987. She received a Diploma in Fine Art from the E.R. Burrowes School of Art in 2007 and was awarded Best Graduating Student and Best Painter. Later that year she was invited to join the Guyana Women Artists' Association. Her work has subsequently been exhibited at a number of exhibitions hosted by the association.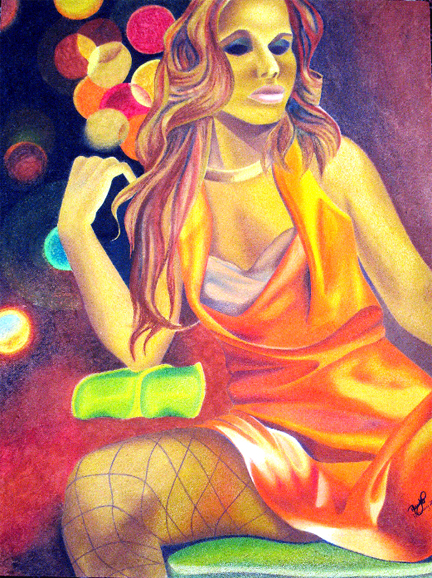 Hunter won the silver and bronze medals in Castellani House's 7th and 8th Biennial National Drawing Competition (2008 and 2010 respectively). In 2010 two of her drawings were also featured as part of the National Gallery's Republic Anniversary exhibition. Her first solo exhibition titled Introspection was also held at the National Gallery of Art, Castellani House in 2010. She has worked as a layout artist and Arts columnist at the Guyana Times Inc. newspaper and a graphic artist at Xclaim Media Inc. In December of 2014 she was awarded second place with a silver medal at the Guyana Visual Arts Competition.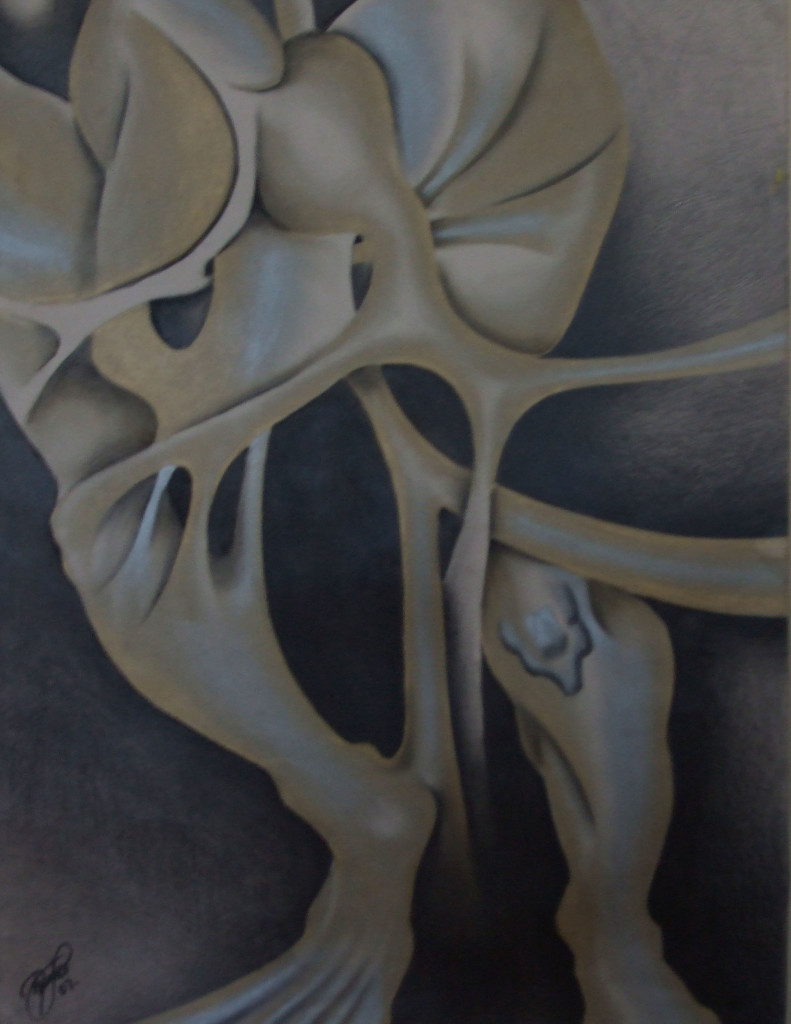 Hunter is currently pursuing her BFA at the Barbados Community College and is scheduled to graduate in November 2015.
Artist statement:
The black female body has been described as a reservoir for the trepidations of Western culture, "a dumping ground for those female functions a basically Puritan society could not confront."[1] These trepidations have manifested in the underlying current of ambiguity present in my studio work, the result of simultaneously reinforcing and dismantling stereotypes about the black body body.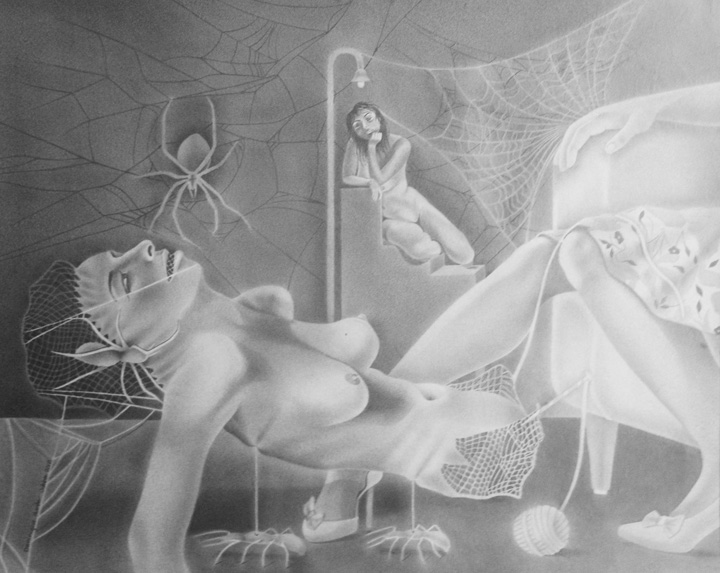 By culling information from archives and feminist texts (often with alternating and overlapping perspectives from both sides of the oppressor/oppressed binary) I have been exploring various ways of engaging with ideas of colonial and contemporary representations of black and white female bodies and the cyclical perpetuation of very specific body ideals over the centuries.
The physical embodiment of these concerns underscore issues of sexuality, commodification, exploitation, and representation or mis/non-representation in art historical texts and imageries. Hard and soft disparate objects (plaster of parris, wire, screws, rivets, leather, lace and ribbon) are often juxtaposed to create distorted female busts and corsets that incite heightened feelings of beauty and pain associated with waist training. Black and white prints track the gradual transformation of silhouettes from the Victorian era to the present and provide a clear understanding of the development of 18th century female body ideals prior to the cult of true womanhood and after the exhibition of Sarah Baartman across Europe.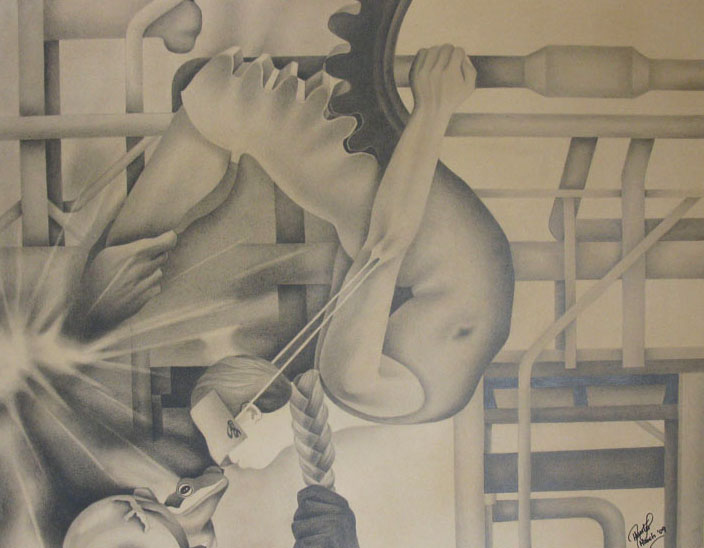 [1] Barbara Christian, Black Feminist Criticism, Perspectives on Black Women Writers (New York: Pergamon, 1985)