Enrique Rottenberg: Sleeping With Series with Carlos Otero
About:
Sleeping with… is the photo exhibition of artists Enrique Rottenberg and Carlos Otero showcased during Photography month in November at the Cuban Photo Library. This exhibition caused intense emotions and enormous interest in both the public and critics. In direct contrast to the incessant public spectacle with which the lives of Cubans tend to be perceived, immersed in music and unmotivated bustle and clamour, this exhibit tells a different story.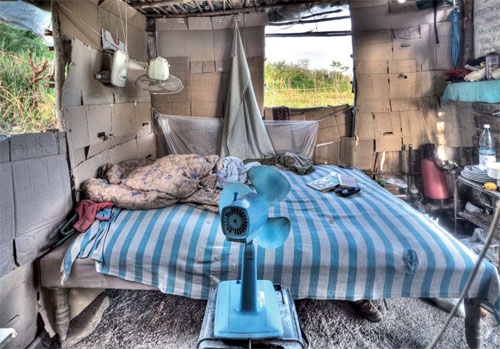 We are introduced to people's most secret space, the one of dreams, through photos of the most private place of a home, the bedroom. These are photos to the intention of anonymous dreamers, the "unknown soldiers," as Enrique Rottenberg called them in his opening speech thanking the thousand people throughout the island who opened their doors to the widest of their hospitality.
The absence of inhabitants in the photographs fills the environments with subjective content, giving soul to objects that contain bits of the story of each character as well as their diffused national and personal identity. These portraits of absence call on our own ability to dream, summoning the spectator's consciousness and unconsciousness: from within the bedroom to the inside of us.
Enrique Rottenberg, award-winning Israeli filmmaker with seven feature films, also a writer and photographer, has been living in Cuba for more than 16 years.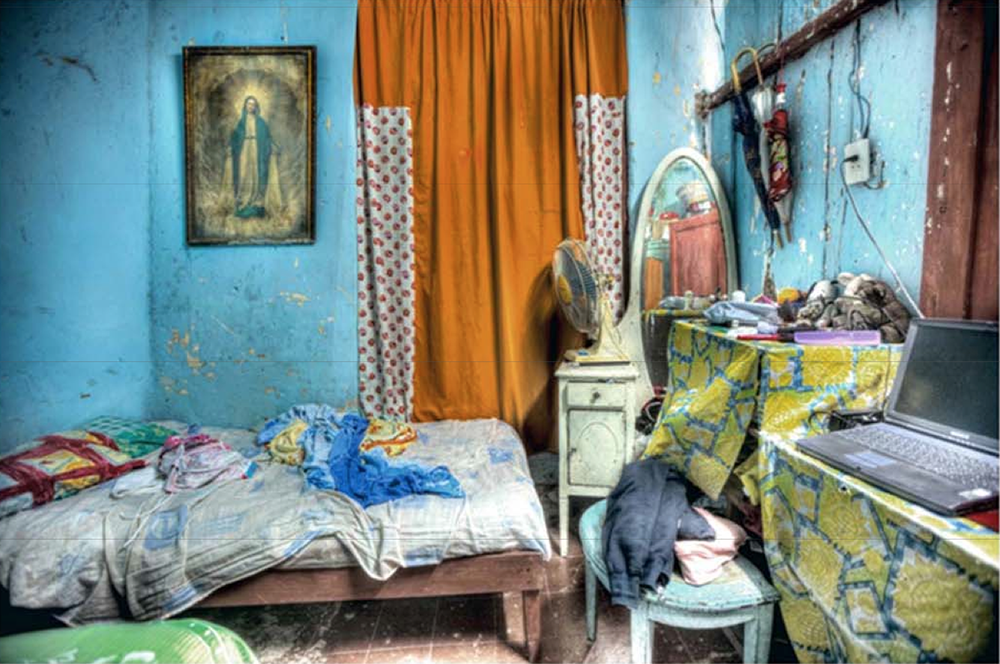 It is in Cuba where his passion for photography was born. Constantly moved by subjective conflicts, by the dark side of the heart, always with a tone more comical-tragic than dramatic, more human than epic, he uses his camera to steal the soul, always questioning ethics and power in the exercise of art.
Carlos Otero is a Cuban photographer who arose from the deep sea as champion of several national and international underwater photography events, work that has been showcased in many places. His present work has an acute social involvement and an incisive sensitivity to his country's present and the people who live there.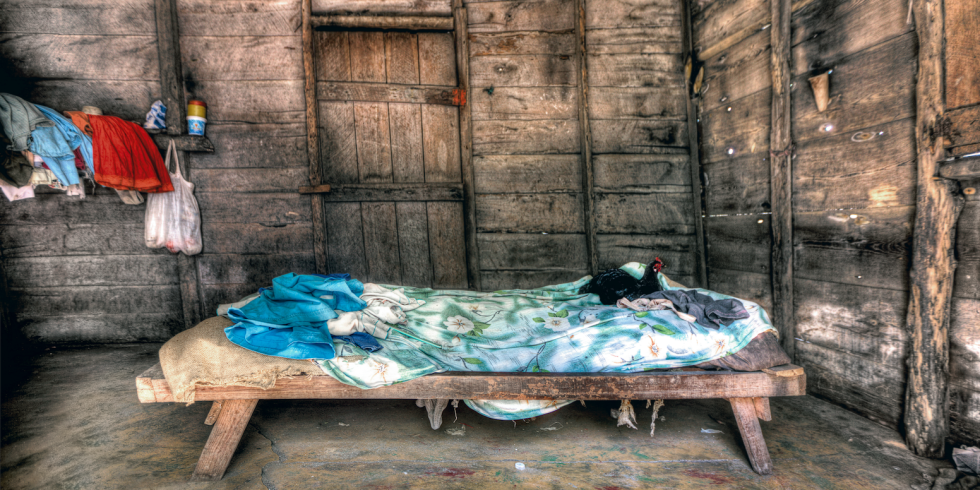 Beds contain a cycle. It is usually where life is conceived and where it ends. In the interval, the bed is the permanent witness of our loves and disappointments, of nightmares and sleepless nights, of solitude and company, of our dreams. It is not an allegory, not a symbol, it is concretely that bed, that mirror, it is that red and those dogs on the wall.
The images express an emphatic silence, a petrifaction of time, a disturbing perpetuity. Faceless, as voiceless is the great Cuban movie Suite Habana, Sleeping with… makes us see what is not in our every day tamed vision.