Fabrice Monteiro's Maroon series, 2014.
About:
Marron, is a beautiful nightmare. A photographic re-enactment of one of the horrors of slavery – the shackle. The devices depicted are based on historical documentation of these savage devices used to subdue, prevent escape and punish.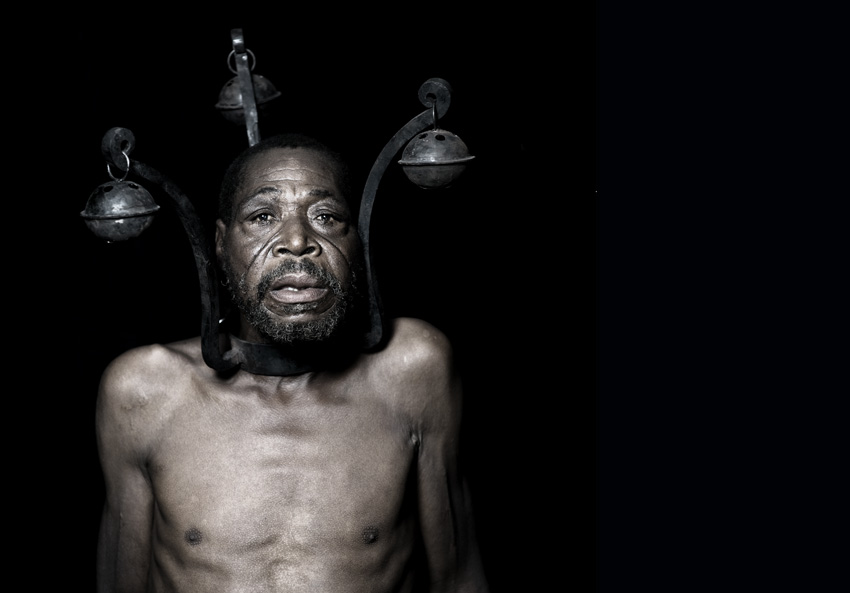 My first engagement with the topic actually came earlier than Marrons; slavery is part of my own history. My surname, Monteiro is Portuguese, and the slave name given to one of my ancestors when he was taken to Brazil. Eventually he returned to Benin but kept the name of his master. Marrons takes place in Ouidah, the place where my family originates. Historically it was also a major outpost for the slave trade. My original name though is Yoruba, Ayedabo Adogun Odo.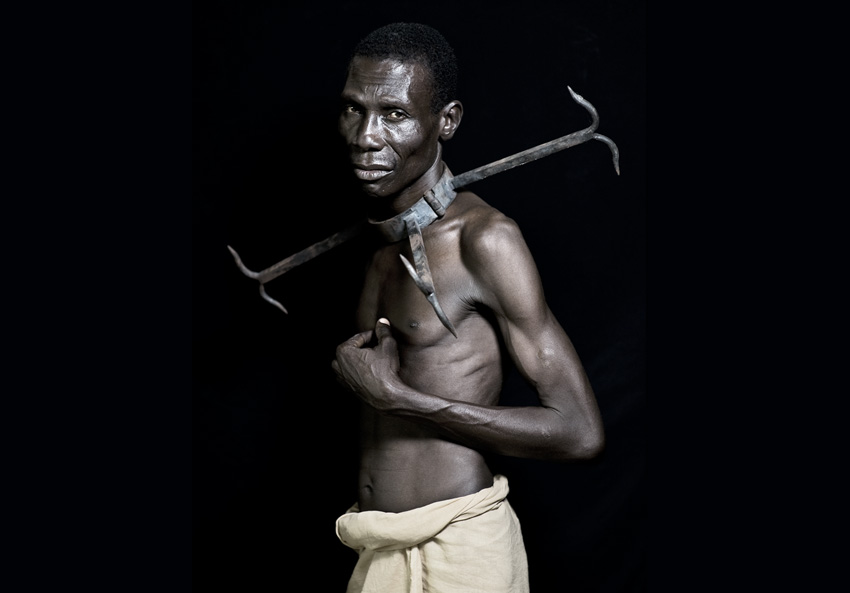 Marrons (marroons) comes from the Spanish word "cimarron" (living on the hills) and describes domestic animals returned to the wild. Slaves that managed to escape from their captors farms were also called maroons. The slave masters used shackles either to prevent their slaves from escaping or for punishment.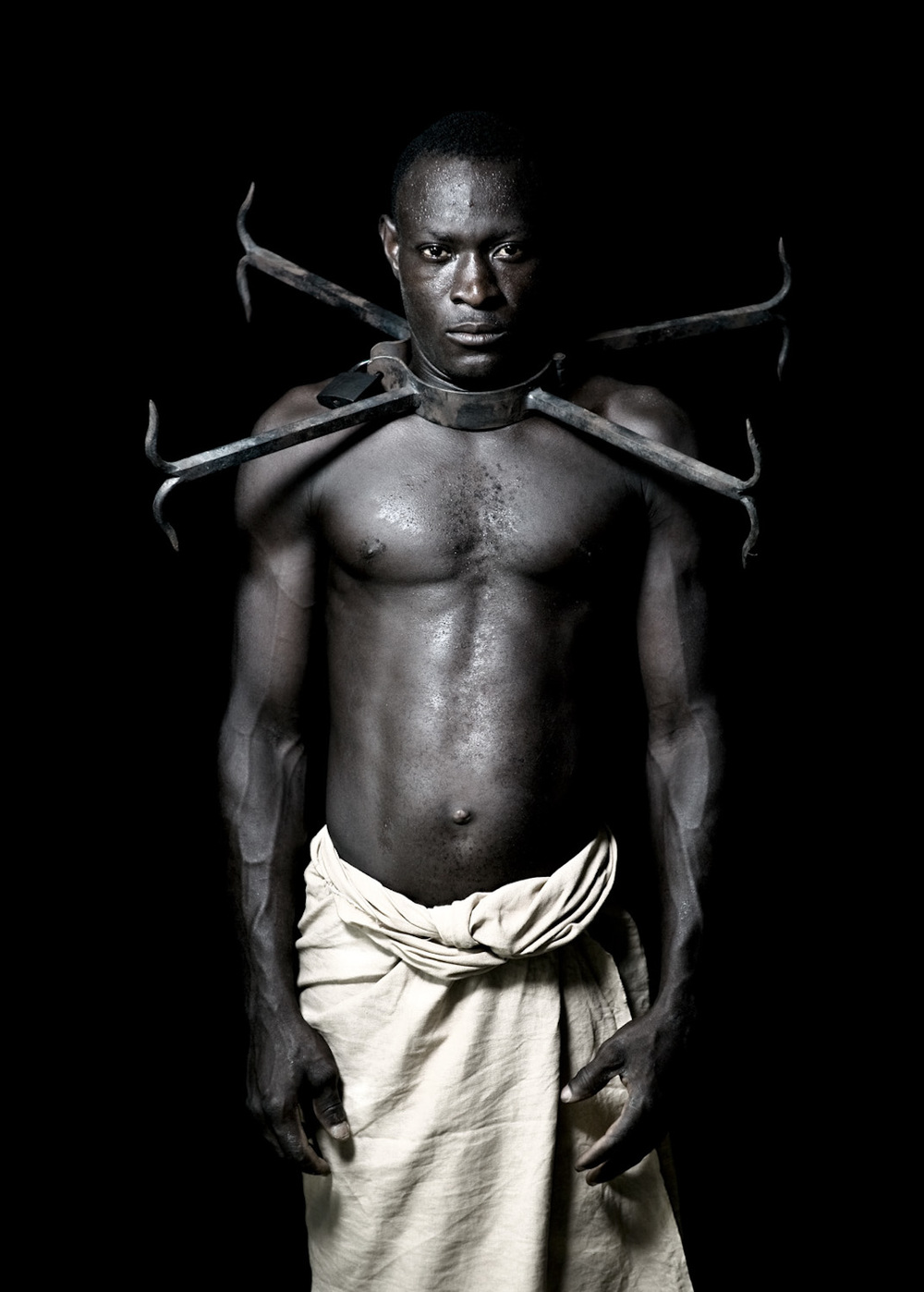 Fabrice Monteiro is an emerging artist working in the fields of photojournalism, fashion photography, and portraiture. Born to a Beninese father and a Belgian mother, his childhood was nurtured in transculturalism. Monteiro studied industrial engineering before turning to photography. His first foray as a professional model afforded him the chance to become aware of the complexities of composition, lighting and posture. Traveling the world inspired him to develop more creative projects, Monteiro was not destined to become a photographer, photography came to him.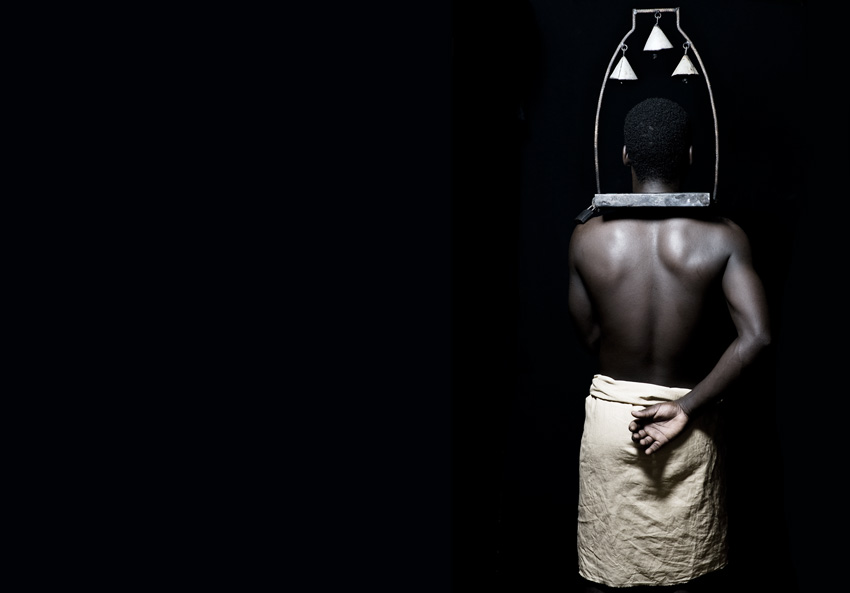 In 2007, he would meet the New York photographer Alfonse Pagano, who quickly becomes his friend and mentor. Assuming his creative predilection, Monteiro strives to build a visual world in his own multicultural image, mastering the aesthetics that allows his images to carry the weight of traditions and modernity. He is represented by M.I.A. Gallery. (quotes are from article on Anotherafrica.net written by Missla Libsekal on Jan 07, 2014)
Copyright photos: Fabrice Monteiro
http://fabricemonteiro.viewbook.com/