Charles Alston, 1907-1977.
Girl in Red Dress, 1934.
Biography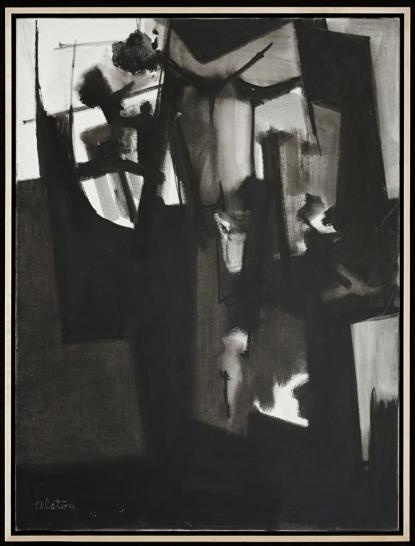 In Collection Studio Museum Harlem: Black and White II, 1960.
Charles Alston (1907-1977) moved to New York City with his family during the Great Migration. He played an instrumental role during the Harlem Renaissance, a movement inspired by the movement of blacks from the South to the North. In the 1930s he founded the Harlem Art Workshop and became the first black supervisor of the Federal Art Project, all the while enjoying art, jazz and the Harlem scene. Most notable due to criticism, Alston led the design of murals for Harlem's hospitals. Within his paintings, Alston depicts the lives of African Americans, both trivial and notable. He served as a mentor for Jacob Lawrence and Romare Bearden, among others a part of the 306 group. This artists group connected practicing African Americans in the North with younger artists migrating from the South. Alston helped foster a community of black artists similar to the sense of community he depicted within his paintings of life in Harlem. He takes a positive perspective within his artwork, capturing essences of hope within the daily lives of African Americans in the North.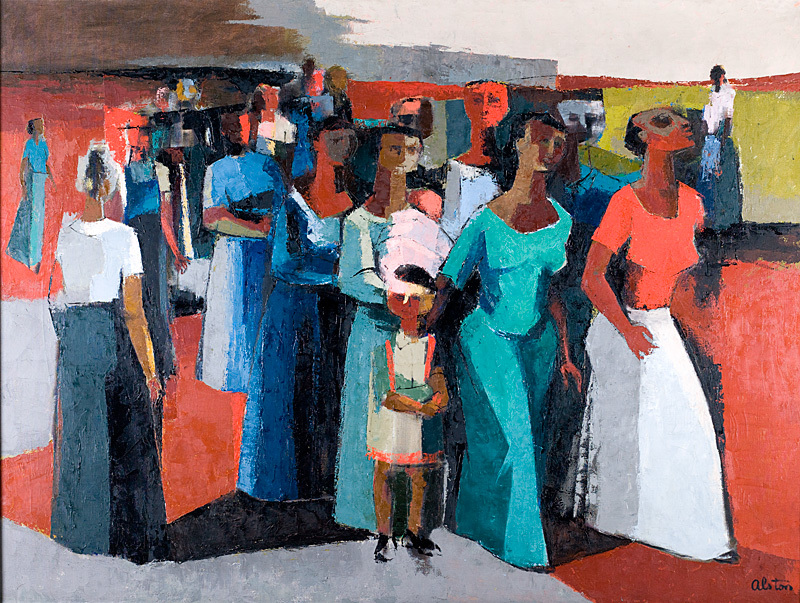 Walking, 1958.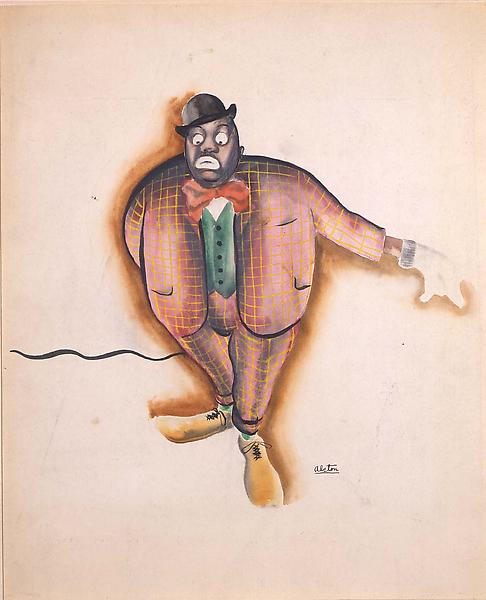 Vaudeville, 1930.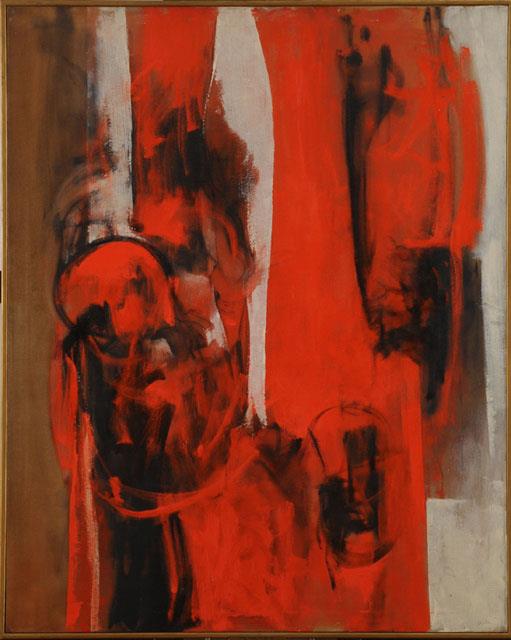 Red White and Black, 60's ?
"I'm intensely interested in space, form, color, the things that challenge all contemporary artists. It would be wonderful if I could just sit back and do it esthetically. But, I have to react to the other thing. I'm part of it, I have no choice. I think I've gotten to the point where it isn't satisfying to do another handsome, decorative abstraction. Painting has become so impersonal. I have a need to relate to humanity in a more direct way."