Jennifer Packer
Tia, 2017.
About:
I was born in Philly on a naval base that is now closed. I lived with my grandparents for most of my life in South Jersey. I went to Tyler [School of Art] and stayed in Philly a few years before going to graduate school. It's a weird question for me, "When did I choose to be an artist?" I was coy about it. People would ask me what I do, and I would try to deflect and say, "I'm a painter," rather than an artist. (laughter) I didn't know what an artist was for me, yet. I just thought I had some things I needed to sort out and that I could maybe do it with painting.(quote from interview Lee Ann Norman, 2017 in ArtCritical)

An exercise in tenderness, 2017
Jennifer Packer creates expressionist portraits, interior scenes, and still lifes that suggest a casual intimacy. Packer views her works as the result of an authentic encounter and exchange. The models for her portraits – commonly friends or family members – are relaxed and seemingly unaware of the artist's or viewer's gaze.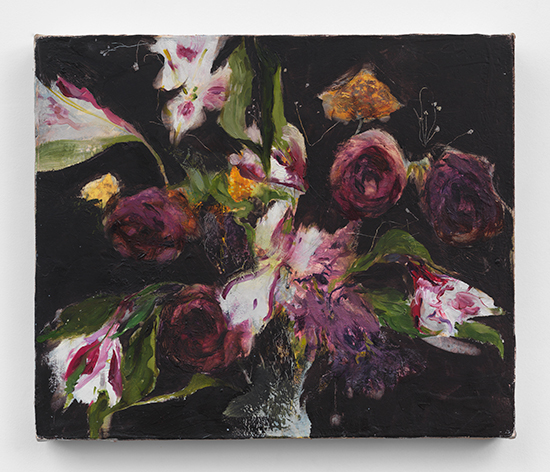 Untitled, 2017.
Packer's paintings are rendered in loose line and brush stroke using a limited color palette, often to the extent that her subject merges with or retreats into the background. Suggesting an emotional and psychological depth, her work is enigmatic, avoiding a straightforward reading. "I think about images that resist, that attempt to retain their secrets or maintain their composure, that put you to work," she explains. "I hope to make works that suggest how dynamic and complex our lives and relationships really are."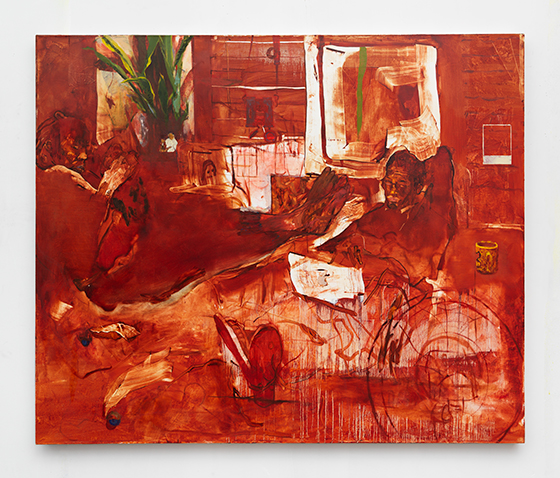 Graces, 2017.
Jennifer Packer (born Philadelphia, 1984) received her BFA from the Tyler University School of Art at Temple University in 2007, and her MFA from the Yale University School of Art in 2012. In 2012-2013 she was Artist-in-Residence at The Studio Museum in Harlem, and from 2014 to 2016 she was a Visual Arts Fellow at The Fine Arts Work Center in Provincetown, MA.(text and courtesy Sikkema & Jenkins Co, New York)