Mahi Binebine
About:
The temptation to depict is a continuity in the work of Mahi Binebine. It is a temptation that he tries to resist. These are paintings that resist a figurative simplicity.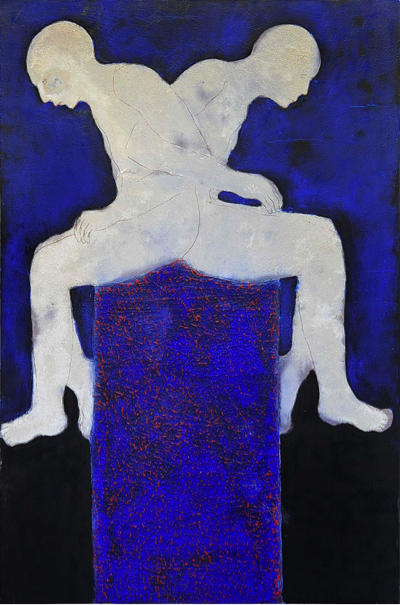 Settled between an undoubted presence and the continuous need to disappear, the paintings that he produces question an issue that is never asked: What remains of representation? Because when an artist paints, in many respects, he produces a remnant that falls into a relative eternity.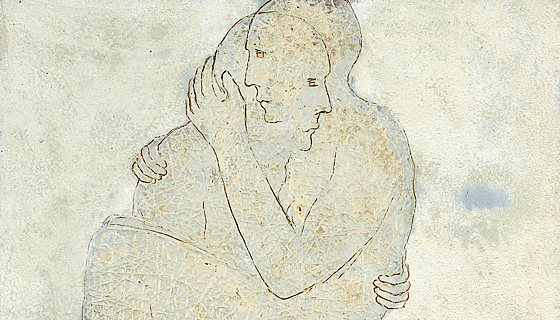 "Put what is already there before your eyes" said Abdelkbir Khattibi (Moroccan philosopher), about representation. When considering the work of Mahi Binebine, it is a question of what is already there that escapes reason. To say that this painting represents men or women would be to not examine it closely. Each body painted by Binebine refuses any kind of category. Asexual, unidentified, these "humans, hardly humans" figures live in lost geographies. The figures are suspended and set in to the memory of architecture, tangled together, these bodies link Eros and Thanatos in a disturbing ballet of dancing colours.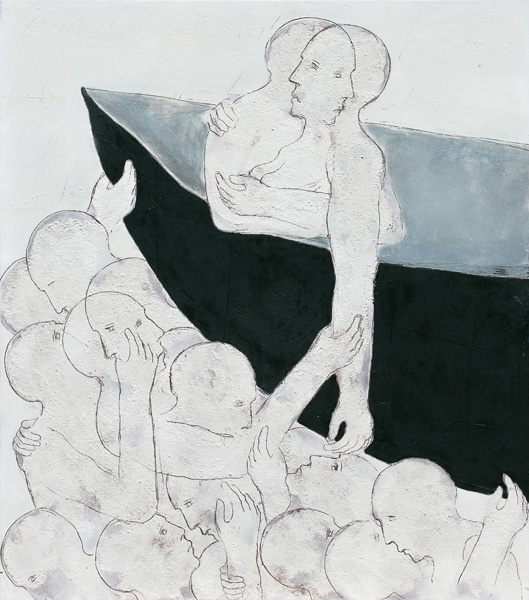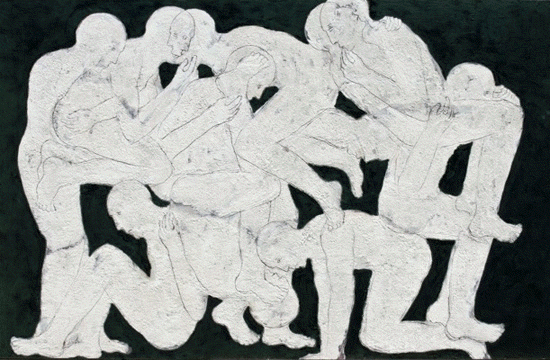 Born in 1959 in Marrakech, Mahi Binebine settled there definitely in 2002 after long lived and worked in Paris, New York and Madrid. The career of this artist is atypical: professor of mathematics at Paris, he left teaching in the late 80s to devote himself to writing and painting and, more recently, sculpture. Several of his novels translated into a dozen languages confirmed he is one of the most talented Moroccan writers. Exhibited, particularly in France, New York, Germany or the United States, his work noticed by major art collectors and critics is part of many public and private collections including the Guggenheim Museum in New York, the Museum Bank Al Maghrib, the Kinda Foundation, the Museum of Marrakesh, the Kamal Lazaar Foundation, Société Générale, Attijariwafa Bank, Crédit Agricole of Morocco, Morocco CIH, BMCE Bank.(text Dak'Art 2014)