He uses comedy to shine a light on the seedy aspects of modern Kenyan life. Those who do not pay attention to his message and those who cannot digest the satire tend to misconstrue his motives.
Zihan Kassam on the Kenyan artist Michael Soi
A Case of Distrust
Michael Soi, live from Kuona Trust.
Conversations are strange things. The person that you are talking to might be nodding fervently as you speak but that could just be a reflex reaction. They might not understand you. If you are trying to communicate, be ready to be misunderstood. Popular Kenyan contemporary artist Michael Soi is rarely ignored but he is sometimes misunderstood.
Soi's social commentary on Kenya's sex trade industry is praised by those who enjoy his bright palette and his real-life observations, but there are less adventurous folk who interpret the images as crude and chauvinistic. They see vulgar pictures that objectify women. But Soi is accustomed to being accused of principles opposite to which he stands. A conscientious individual, his objective is to empower women through his artwork. He uses comedy to shine a light on the seedy aspects of modern Kenyan life. Those who do not pay attention to his message and those who cannot digest the satire tend to misconstrue his motives.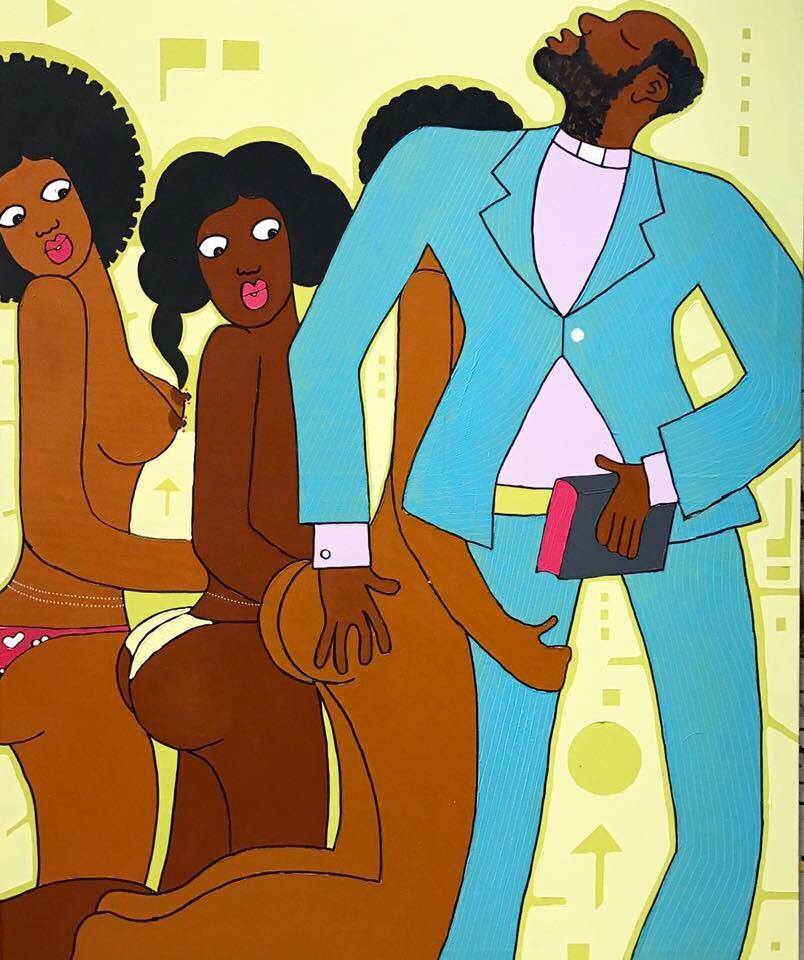 All the same Soi's popularity continues to grow. His followers know that whatever the hot topic, he will paint a spoof, using his brand of iconic characters, to show us, once again, the absurdity of politics. From the fat bellied policeman, the Kenyan MP in a strip club, to Chinese artists' reappearing at the Kenyan Pavilion of Venice Biennale 2015 and Donald Trump riding a republican elephant backwards to the White House, Soi holds a mirror to society, showing us what others work hard to ignore. On the topic of uncomfortable truths in Kenya and sweeping issues under the rug, there is the hushed, ongoing issue of Kuona Trust centre for visual arts in Nairobi where Soi is currently having an exhibition that opened January 26th.
Home to 35 artists, Kuona is a non-profit organization that supports mostly Kenyan artists through various workshops, residencies and exchange programmes. For 17 years now, it was the hub for art in Kenya but, in September 2016, the administration office closed their doors. There was no money to fuel the system. Despite large amounts of funding from donors such as Swedish aid organization Forum Syd, billions of shillings were unaccounted for and subsequent audit results remain undisclosed. Attempts by press to speak with Chairman Chris Ngovi or the board of trustees have been met with clever excuses to avoid communication. Without facts, stories were hearsay. Left in the lurch by administration, artists collaborated to raise money for rent, for outstanding bills, and to keep Kuona on life support.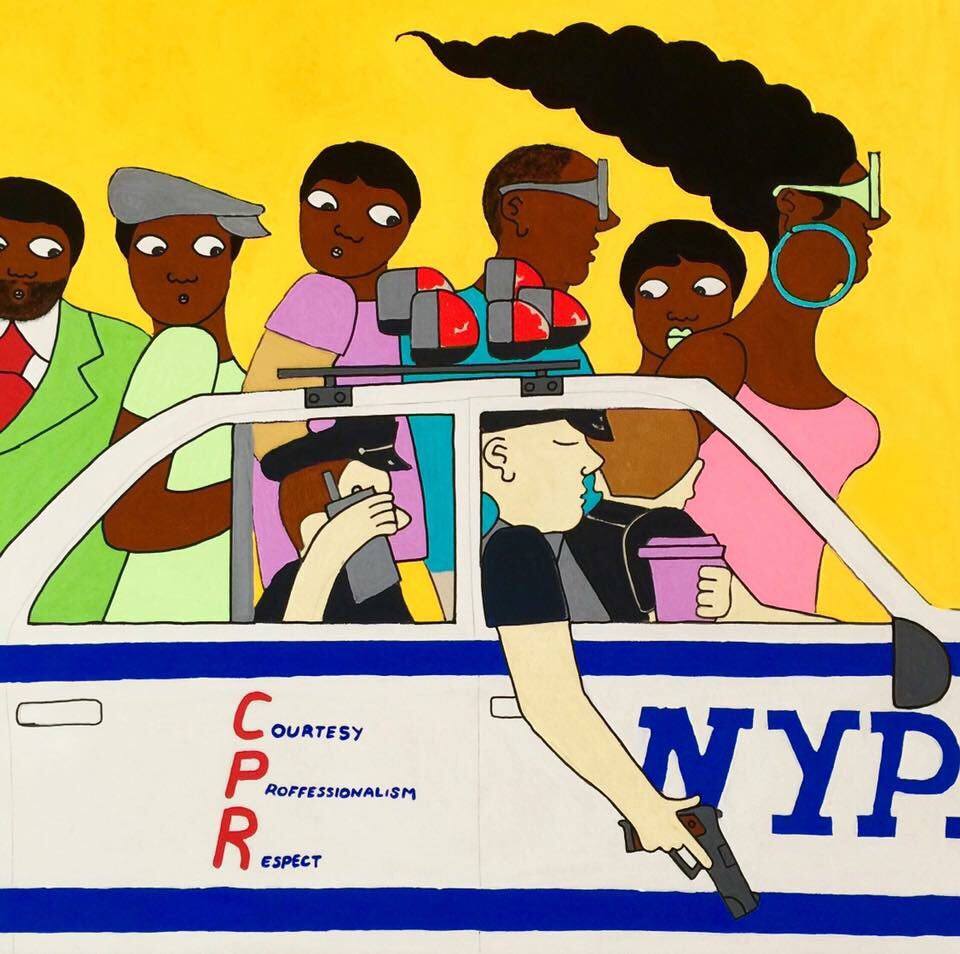 But despite the fact that there has been no news about the financial status of Kuona, the artists have put aside their disappointment to keep the doors open. As a benefactor of Kuona, Soi says it was time for him to give back to the place where he held a studio from 1995 to 2010. Kuona was vital to his success and he is donating 50% of his sales to the centre's programs, to support the artists. As the situation currently stands, the new artist committee is making decisions which they later present to the board of trustees for administrative support. At Soi's opening, board members continued to dexterously dance around the issue of why Kuona needed proceeds. Members of the board tried to pacify inquirers with indications of an impending press conference. "Everyone knows there are problems with the organization," said Soi. "It's not a secret. But unfortunately the culture here is that no one talks about these things." Again, Soi shared his thoughts on a subject others dare not touch.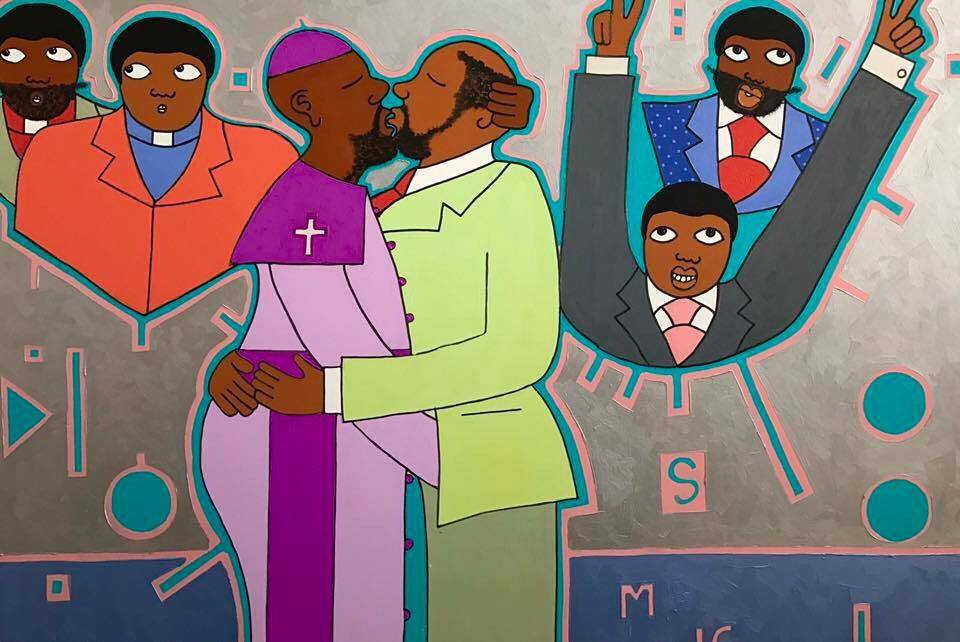 In his latest exhibition, Michael Soi features portraits of women in his signature style – neon colours, clean lines and a cartoon effect. The showstopper was a large acrylic painting featuring three colourful headshots in a row. Soi's pouty-lipped Kenyan women are fashion forward, with mod sunglasses, corpulent earrings, funky hairstyles and trendy attire. Pops of luminescent pink, orange and blue allure his audience. Something is different in these paintings. The colour combinations are tweaked and Soi is also using more gold. His colourful creations distract you from the uneven fractures on the gallery walls. This is one of only a handful of exhibitions that have worked in the Kuona space. Once again we are privy to the Soi phenomenon or the Soi sauce: bright paintings, a robust crowd, palpable excitement.
The last time Nairobi felt Soi's buzz was at his exhibition The Women in my Life at Circle Art Gallery in August 2016. Even there, Soi put women centre stage for all to revere. Shortly after that exhibition, he flew to New York for the Denniston Hill Residency. When he returned, he introduced his followers to interesting paintings comprised of the contours and shapes from his paintings. With circles, triangles, stars, squares, letters, punctuation, mazes and spirals, the patterns resemble a circuit board or an aerial map of a congested city. The human figures are gone but there is an unmistakable Soi-ness left. The familiar forms had become a tapestry, wrapping the canvas. Recently, Soi stunned his audience with his new moves. Posted on Facebook were photographs of his new Soi-symbology, treating semi-nude models. "It is experimental," says Soi about his new body-paint project, "and my next exhibition will feature more photographs of models bearing this print."

When it comes to errors in communication, there are people like Soi who think and experiment openly but are misconstrued and considered improper. Then there are the people who deliver an important message, really say nothing at all but are credited for their good word. Language is deceitful. Recently, Kuona's administrator Linda Barasa, who is back on the ground said she is, "working with the artist committee on the 2017 programs calendar which they hope will keep the previous programs running so as not to lose the mandate and mission of the centre." She wrote, "the board is trying to look for donors and hopes that towards mid- year, they'll have brought a few potentials on board. The trustees are still following up with matters related to the unaccounted funds and once everything's been resolved and cleared, a report will be shared with the stakeholders." Whether previous donors such as Forum Syd will continue their support is still unclear as is how any of the new funding will be administered and whether the board can be trusted.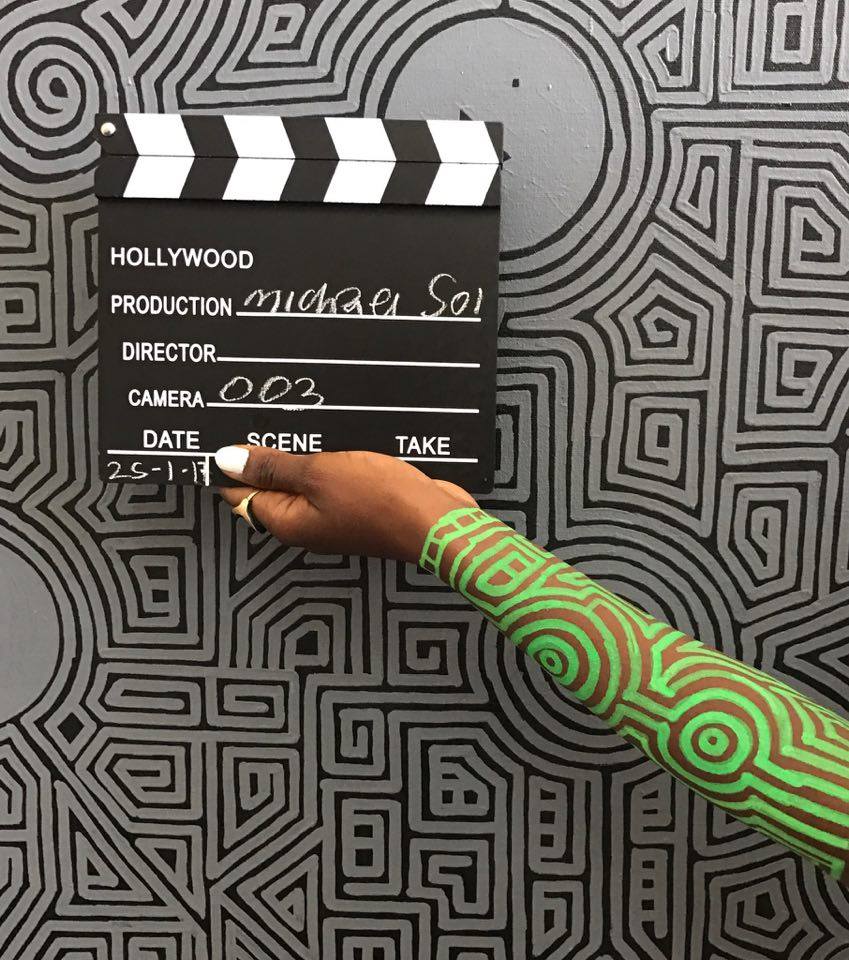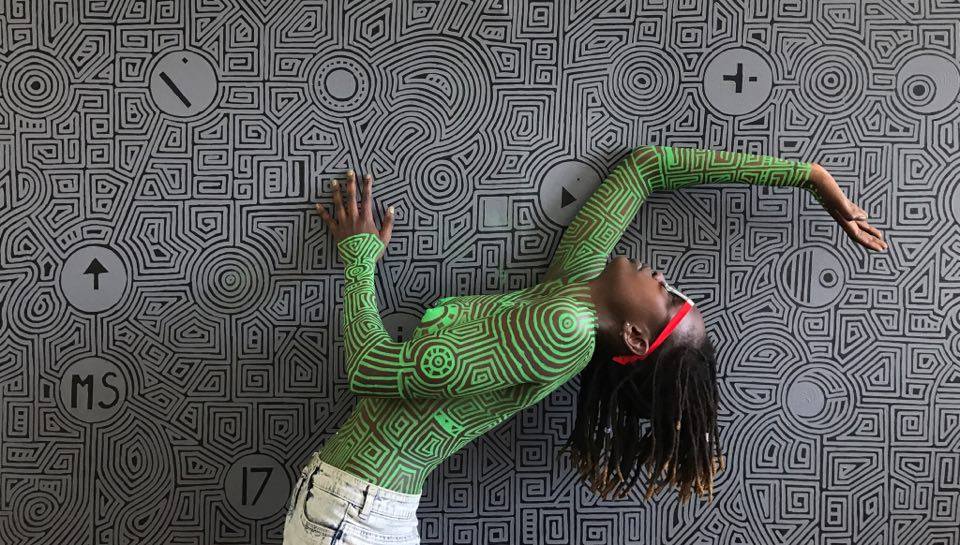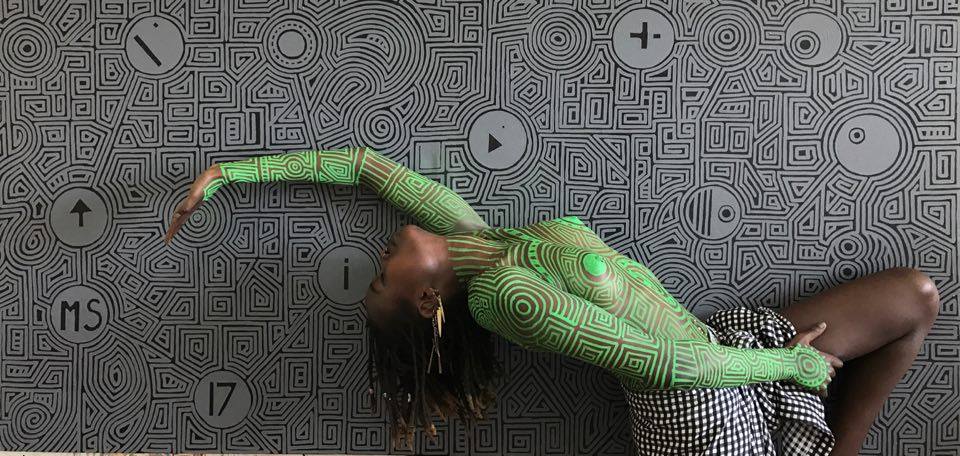 In the attempt to find some truth to cling to, we can be sure of one thing. Soi's artwork is not for the prudish. It is for the cheerful of heart. It is for those with a sense of humour. And although it may sound callous, one almost has to have a sense of humour when they are living under the thumb of corruption and inequity in Kenya, even if only to ease the tension and anxiety. Sometimes the only option is to laugh or to cry. We Kenyans seem to have mastered the art of talking so much and saying so little. And even though the artists and art mongers have been left in the dark, we are still hopeful, or optimistic, lest we should lose another pillar amongst Kenya's already minimal art infrastructure. It will require a full disclosure of the indiscretions at Kuona to return the community's trust in the institution. We look forward to the day when Soi can paint a giant injection of "TRUST" being infused into the heart of Kuona.
Michael Soi's art exhibition at Kuona Trust, in Kilimani Nairobi ends Feb 11th.
Zihan Kassam is an artist and art critic from Kenya.