NATHAN MUTELEZI MAZA
Born in Kinshasa, on August 14, 1997, in the Democratic Republic of Congo
About:
It is in Kinshasa that NATHAN MUTELEZI MAZA was born on August 14, 1997. Still very small, MAZA had a passion for art without knowing that he had talent flowing in his veins. Passionate about drawing since his childhood, he will be enrolled at the Institute of Fine Arts in Kinshasa, and in 2015, he won his state diploma which is the equivalent of the baccalaureate, in the sculpture field.
At the same year 2015, at the University this time, MAZA enjoys marrying and adding different materials such as pens, pastels and watercolors, etc … He began to attend exhibitions that take place in the city, and he was seduced by this contemporary art.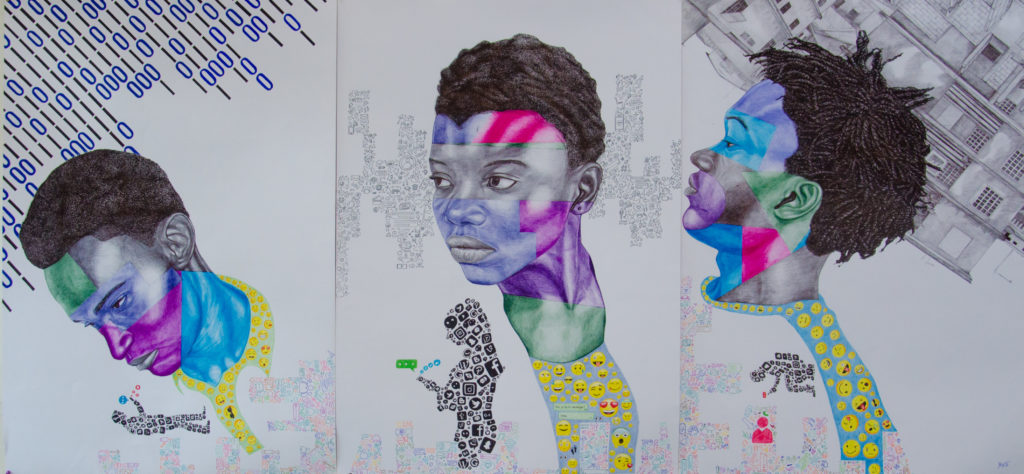 Untitled, 2018
In 2018, he paused with his university studies to focus on his professional career as a visual artist. He participates in a contemporary art contest, which he gets acquainted with an experienced artist who is VITSHOIS MWILAMBWE BONDO to which he will attach. He then took part in MASTER ART 3rd Edition, animated by the Cameroonian artist Barthelemy Toguo, at Kin art studio in Kinshasa ; he will benefit from a residence of 3 months. Thanks to this residence, he had the opportunity to develop his work on different facets.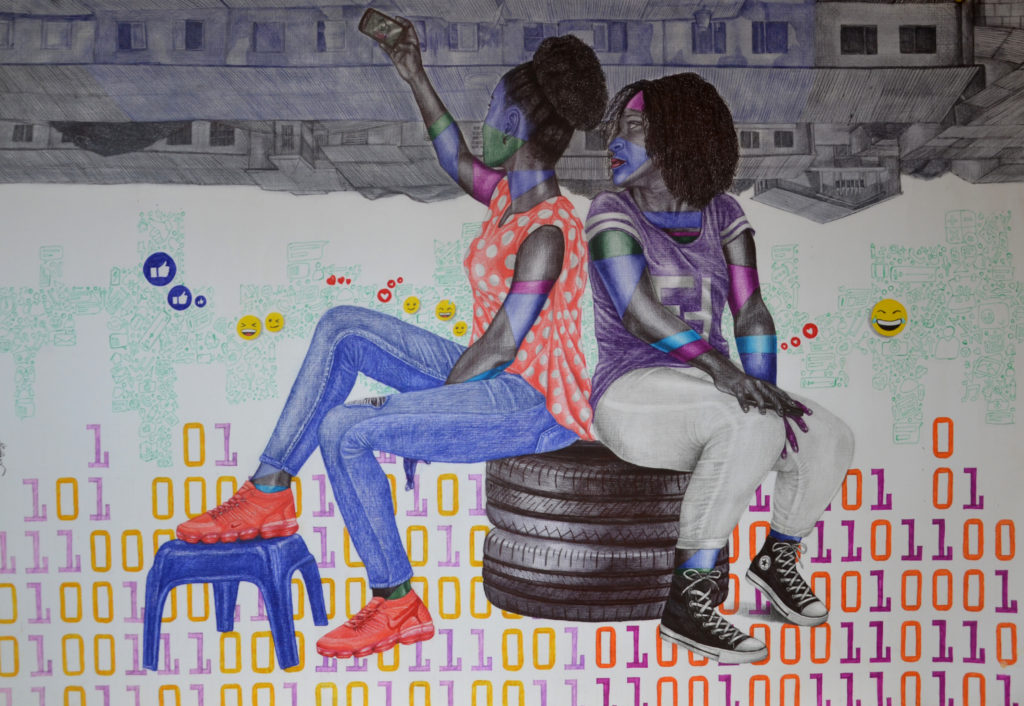 Selfie Always, 2019
My name is NATHAN MUTELEZI MAZA, I'm visual artist, I live and work in Kinshasa; my approach is based on the questioning due to the transformation that contemporary society is creating ethnographically, anthropologically and sociologically in a universal way. My focus is on raising people's awareness, on the issues that concern them in society. So, plastically, drawing is one of the forms of expression that I use to make his creations more expressive; using ballpoint pens, dry pastels, markers and others. Indeed, the pen allows us to insert, crystallize, save our thoughts, sign ordinances and agreements in everyday life. It is also the same way that I take the pen, to insert and crystallize our contemporary society and the problems that concern it. On this, the paper is considered my favorite medium, because it is a medium for transmitting ideas in terms of communication, it makes so that this support is useful for me to print my thoughts, aspirations and my concerns as an artist under a graphic language. I paint my characters with a multi-color trend on their bodies just to demonstrate the diversity and multifaceted aspect of human being in society.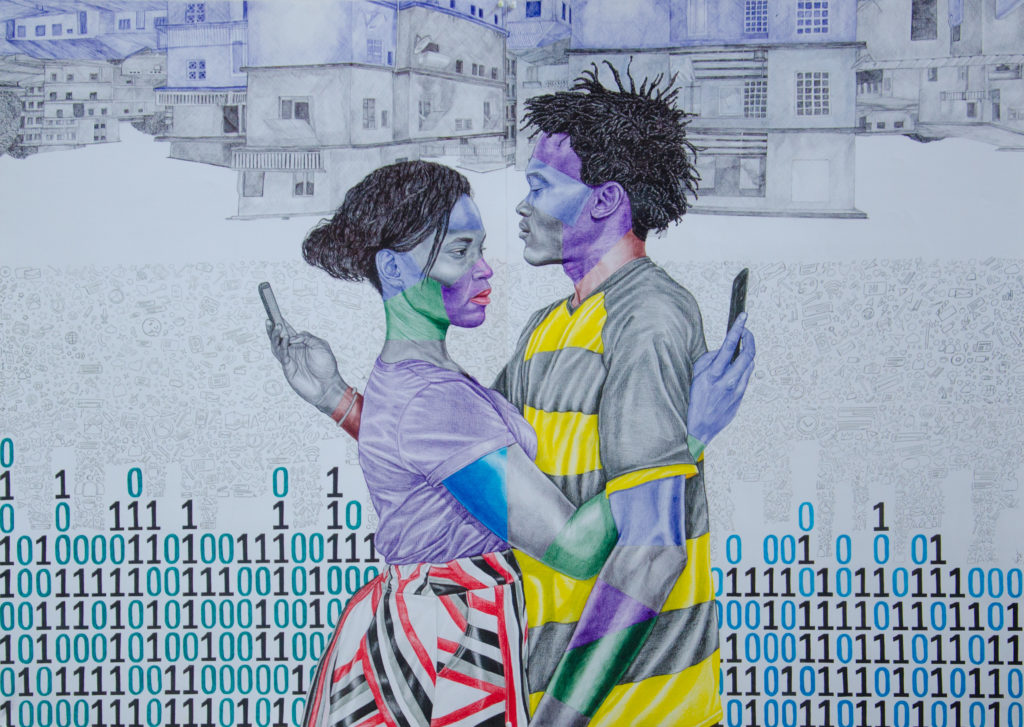 Physical Disconnection, 2018
Mail: nathartmaza243@gmail.com