Nathaniel Donnett
Pillars, 2018
About:
I'm interested in human behavior and the psychosocial conditions that shape them. I'm also interested in the aesthetic and conceptual relationships that occur when the disparities between people, objects, and space overlap when employing everyday materials along with an everyday aesthetic awareness. I created a term to (self) identify my practice, called Dark Imaginarence. It conceptually and formally describes the totality of my multidisciplinary practice. It is rooted in socio-political concerns, working class poor- inventiveness, Black American cultural expression/experience, the experiential, and the poetics of the everyday. I work in media that range from social discussions, community projects, paintings, drawings, sculptures, installations, video, and performance.
I'm not interested in a practice that is static or linear. I prefer subject overlaps, formal gaps, historical threading, contradictions, and expected or unexpected reoccurrences to exist in my work, such as how we experience life. What I hope to achieve is a deeper sense of self and understanding of our society. I wish to create the type of multiple layering of form, rhythm, thoughtfulness, and content as it relates to humanity and the human condition, in ways that Black American music has created from the Black American experience.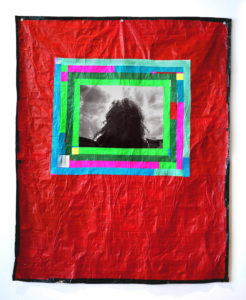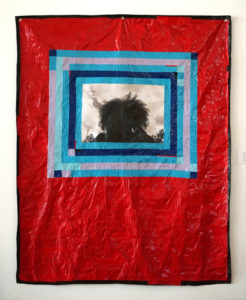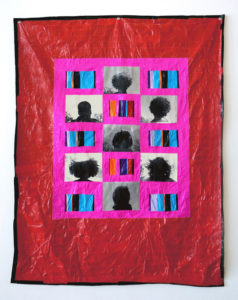 Yesterday Today Tomorrow I and II and III, 2018
Currently I've been interested in ways Black Americans interrupt, occupy, resist, re-imagine, and experience space and how that works on a universal level. Black Americans spatial location can be viewed through the lens of objectification and fetishisms as well as resilience and inventiveness. The idea of blackness as I see it, continuously breaks away from or contends with flattened- reductionist frameworks and constrained-parenthetical locations. I use this idea of space or the spatial in this context, to explore these various complexities through form, cultural production, and meaning.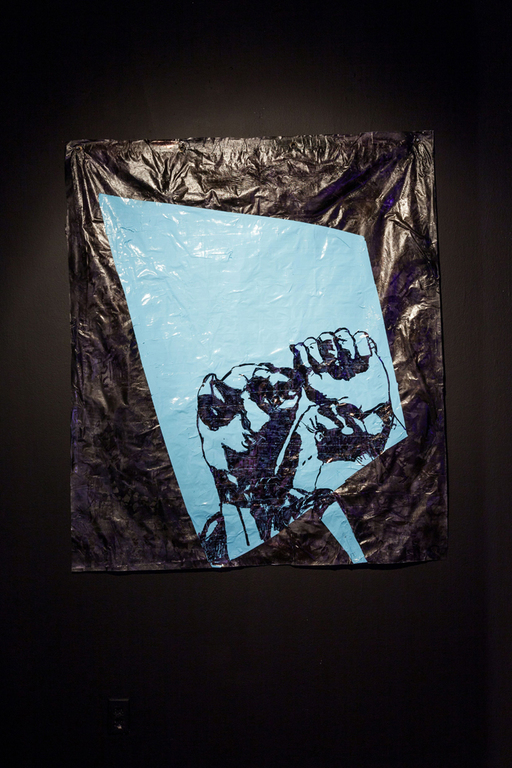 If we must die, 2017
Nathaniel Donnett lives and works in Houston, Texas and received his BA in fine arts at Texas Southern University. Donnett is the founder of the website blog "Not That But This", which was funded by a 2015 Idea Fund /Andy Warhol Foundation Grant, 2017 Houston Arts Alliance Individual Artist Grant, 2015 Houston Downtown Vehicular Wayfinding Signs Project public art commission. Donnett has also received the 2014 Harpo Foundation Grant, 2011 Houston Arts Alliance Individual Artist Grant, 2011 Idea Fund/Andy Warhol Foundation Grant, and a 2010 Artadia Award. He's exhibited at The Ulrich Museum, Wichita, KS, The McColl Center, Charlotte, NC, The American Museum, Washington, DC, The Kemper Contemporary Arts Museum, Kansas City, MO, The Theresa Hotel, Harlem, NY, Harvey B Gantt Art Center for African American Arts and Culture, Charlotte, NC, The Mattatuck Museum, Waterbury CT, The Contemporary Arts Museum Houston, Houston, TX, Project Row Houses, Houston, TX, The University Museum, Houston, TX, and The New Museum, New York, NY (text website artist)