Ngozi Omeje
About:
Ngozi Omeje was born in Nsukka on June 14, 1979 and earned her Bachelors of Art in 2005 and Masters of Fine Art in 2009 at the University of Nigeria, Nsukka where she currently lectures in the Ceramics Department. In addition to teaching, she has an active studio practice and her installations have earned her awards in competitions like the National Art Competition, Lagos in 2015 where she won 'Outstanding Concept'. In 2014, she emerged 'Overall Winner' of the Life in My City Art Competition in Enugu. Ezenma was an artist-in-residence in 2010 at Sevshoon Art Center, Seattle, United States. She received much praise for her installation work – In My Garden There are Many Colours, which was a focal point at exhibited at the Art X Lagos fair in 2016. She is currently working on a new project where she seeks to interpret the Parable of the Sower.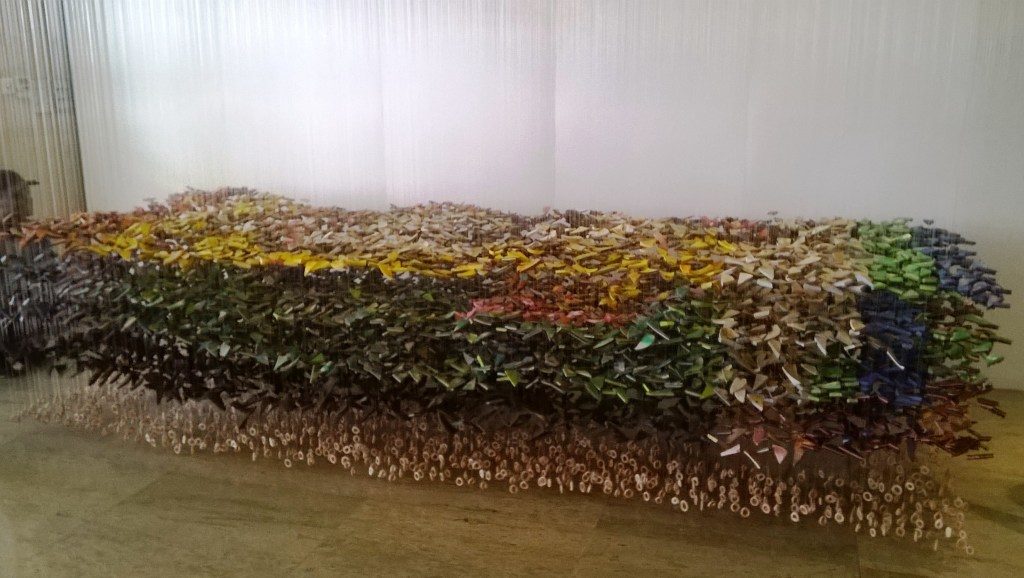 My parents are skillful and talented; my father majored in metal construction while my mother runs a tailoring establishment. Growing up, I played with fabric scraps often hammering pieces of cloth together with stones to create in my mind then, a kind of 'artwork'. I also tried moulding a lizard from sand mixed with water but when it dried and I lifted it up, it disintegrated to my utter dismay. My father informed me that there is a different type of sand called clay used for modeling, so I patiently waited to get hold of some since there were no deposits around my vicinity. These experiences ignited my deep interest in ceramics and the visual arts. Encouraged by my older sister, I chose to study art in a tertiary institution.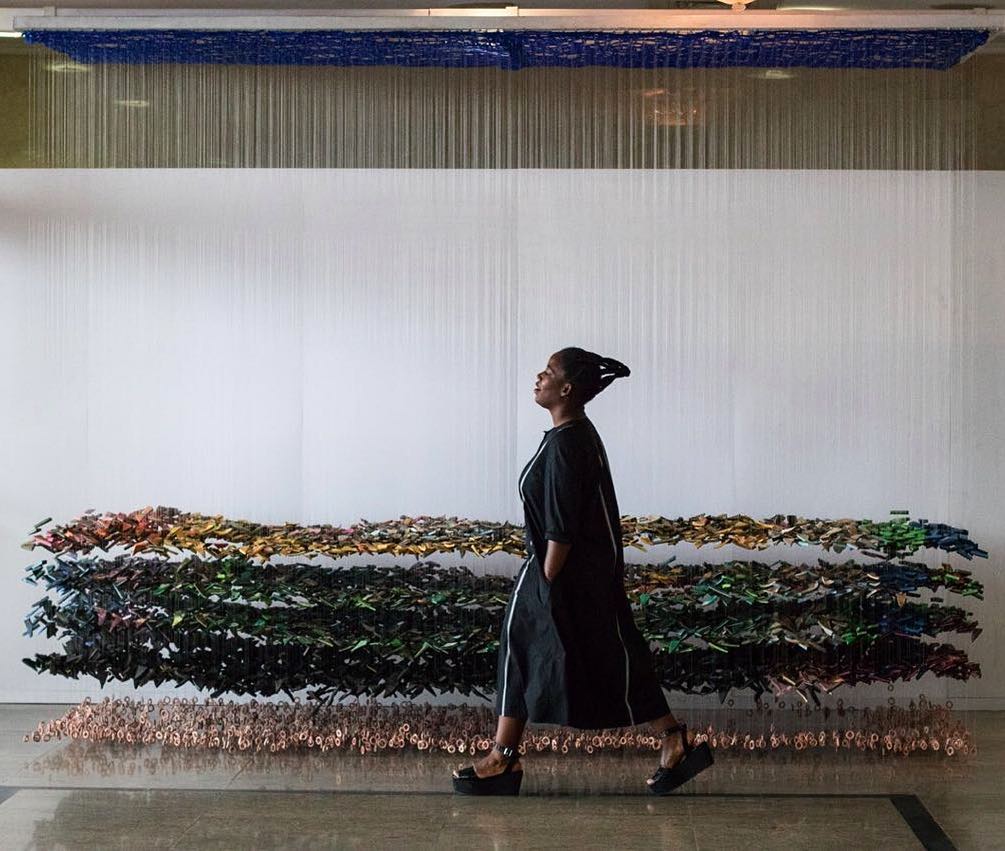 After I gained admission into the University of Nigeria, Nsukka to study fine and applied arts in 2000 and was finally introduced to the long awaited clay in the second semester of my first year! The cooling nature, calming effects, and malleability were extremely luring and I needed to work with a medium I could touch and I feel, as well as express myself through. I found these qualities in clay so I decided to specialize in ceramics. In 2004, I was introduced to ceramics by Ozioma Onuzulike in a course 'Exploration of Indigenous African Ceramic Ideas, Forms and Materials.' Ever since, exploring ceramics has become my mainstay; installing clay with found materials where necessary to accentuate my statements.(quotes from interview by Adebimpe Adebambo on Omenka site) (copyright images: the artist)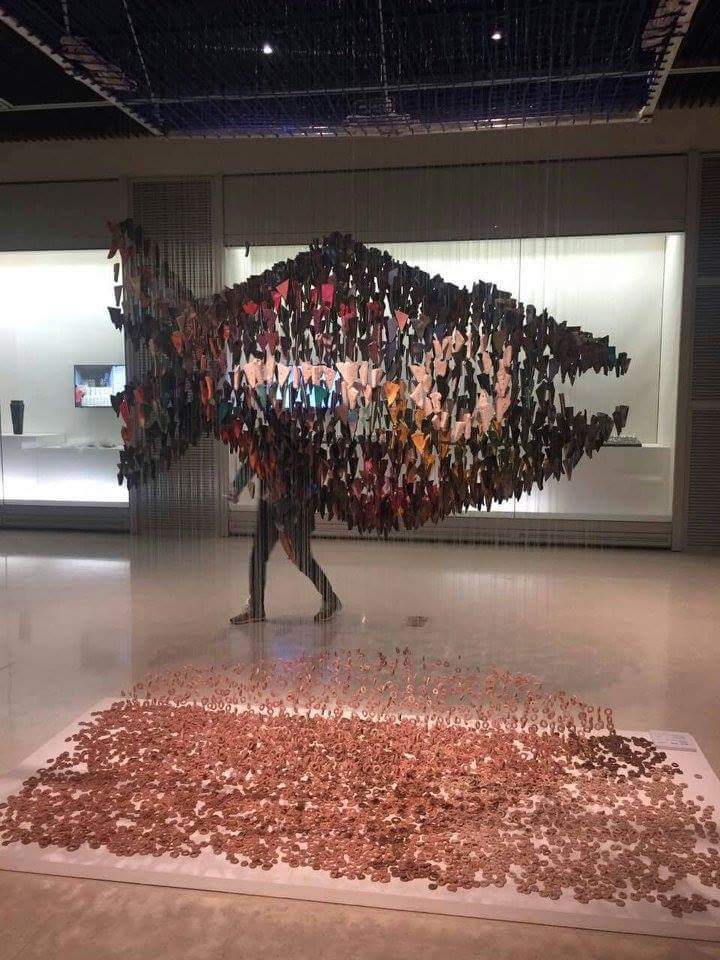 Imagine Jonah, 2016.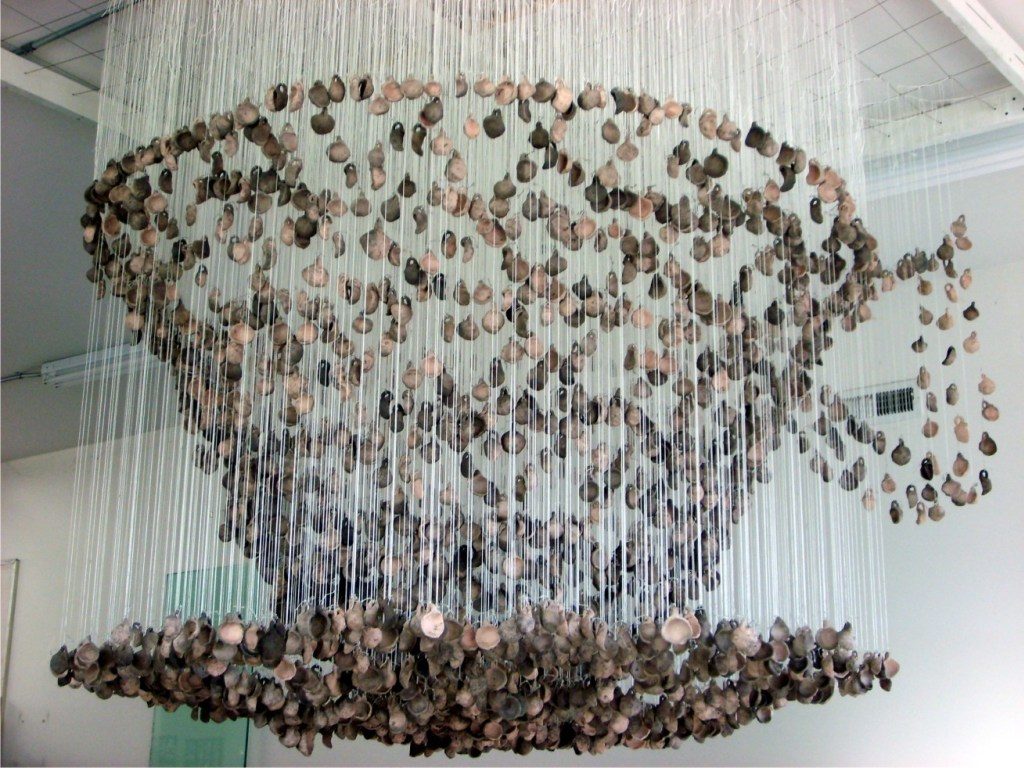 Think Tea, Think Cup, 2010.