Pamela Council.
Ray Lewis Needs Love, 2013.
About:
I was born in Southampton, New York and earned a B.A. with Honors from Williams College and an M.F.A. from Columbia University.

Cape Act, 2013.
I work primarily in sculpture, textiles, and print-based projects. Once upon a time, I was a sneakerhead and traveled far and wide to manufacture sneakers for a big footwear company. After a summer working in Vietnamese factories, I returned home with a deeper interest in traces of the handmade in mass produced objects.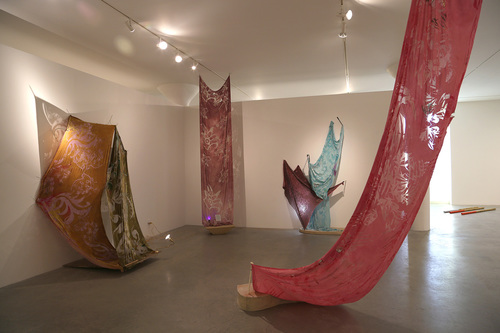 The Velvets, installation, 2014.
Interests in exuberant personal style, icons and branding, and culturally specific materials are evident in my work, which has been featured in exhibitions at the Schomburg Center for Research in Black Culture, Studio Museum in Harlem, Williams College Museum of Art, Southampton Historical Museum, The Wassaic Project, Kianga Ellis Projects, and the Soap Factory in Minneapolis.
I live and work between New York City and New England. (text on website artist. Copyright artist)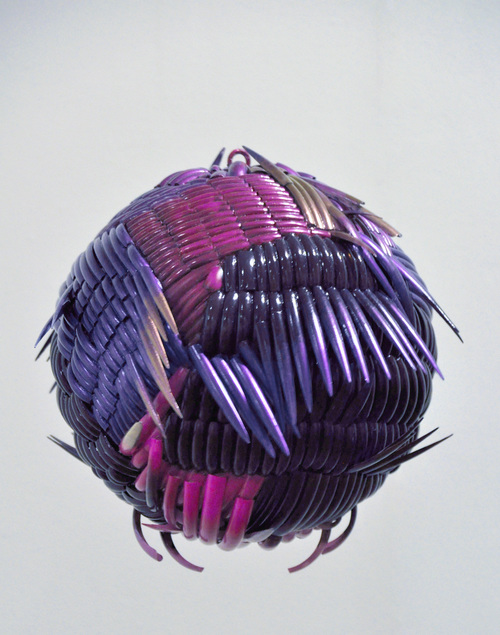 Purple Girl Swirl, 2014.