Pamela Phatsimo Sunstrum
Born in 1982 in Mochudi, Botswana
Lives and works in Johannesburg, South Africa
Sightseer, 2017.
Statement:
My work is based in drawing and includes works on paper, installation, animation, and performance. I am currently interested in using my work to explore parallels between ancient cosmology and advanced theories in science. I find it fascinating that both our most ancient ancestors and the most futuristic scientists have always been asking the same questions: Who are we? Why are we here? How was the universe made? What is it made of? Of even greater interest to me are the constructs of power – often politicised – that have fuelled the quests to answer these questions. (quote ArtAfrica Site)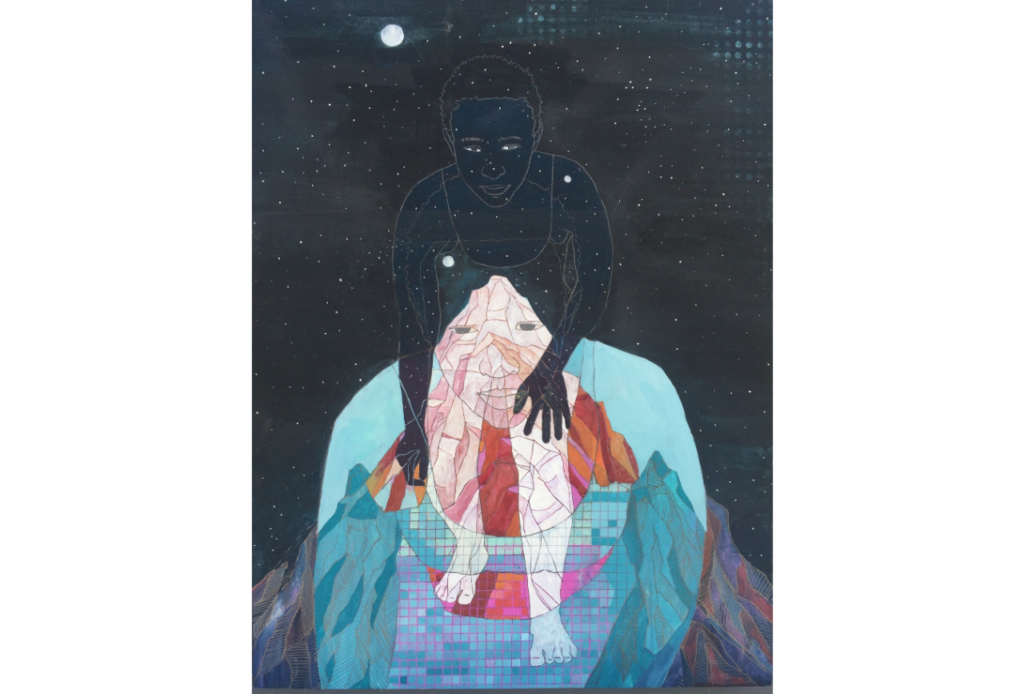 Course, 2017.
About:
Pamela Phatsimo Sunstrum's multidisciplinary work encompasses drawing and animation, and alludes to mythology, geology and theories on the nature of the universe. Her drawings, narrative landscapes that appear simultaneously futuristic and ancient, shift between representational and fantastical depictions of volcanic, subterranean, cosmological and precipitous landscapes.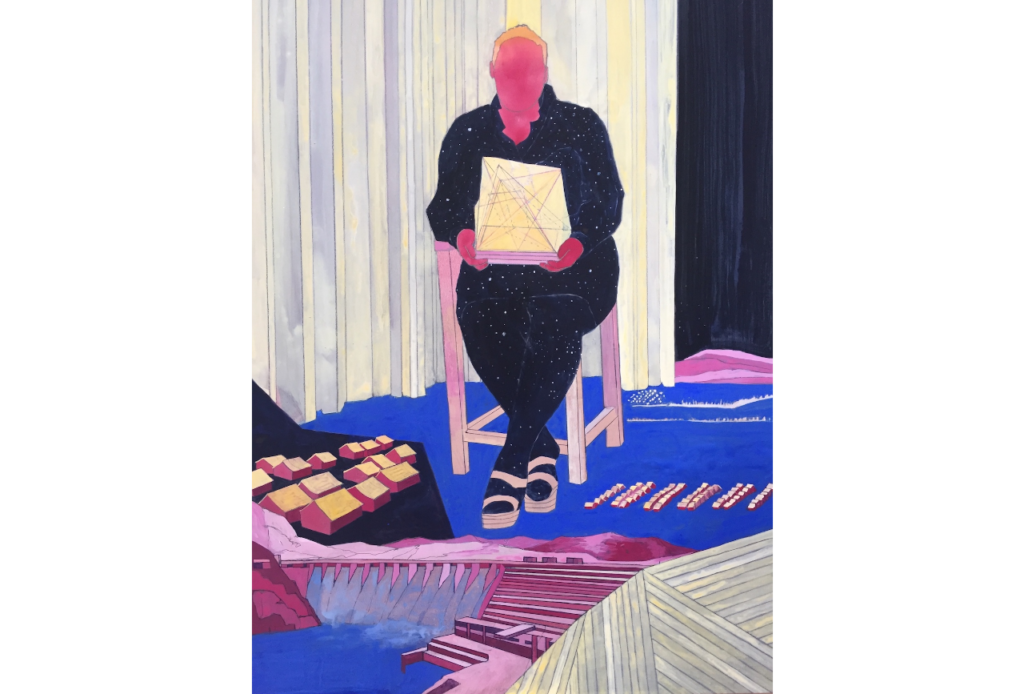 Choice Assorted, 2017.
Parable, 2016.
Recent exhibitions and performances include: Cape Town Art Fair (2018); The Phillips Museum of Art, Lancaster (2018); Everard Read Gallery (2016); Interlochen Centre for the Arts, Interlochen (2016); NMMU Bird Street Art Gallery, Port Elizabeth (2016); Tiwani Contemporary, London (2016); VANSA, Johannesburg (2015); Brundyn Gallery, Cape Town (2014); FRAC Pays de Loire, France (2013); the Havana Biennial (2012); and MoCADA, New York (2011)(text and courtesy Tiwani Contemporary)