Phoebe Collings-James was born in 1987, London, UK where she lives and works after graduating from Goldsmiths in 2009.
Medusa
About:
Collings-James works in a variety of mediums including painting, sculpture and video. Placing an un-stretched canvas on the floor, she paints using her whole body to create work, which explores violence, sexuality and desire; a new work created using an ivory black pigment contains the artist's footprints.
Recent solo exhibitions include; Blood on the leaves, Blood on the Roots, Preteen Gallery Mexico City; Lament for the Walking Dead, Cob Gallery, London; The Flesh Is All You Have, If You Mortify That There Is No Hope For You, Ritter Zamet, London.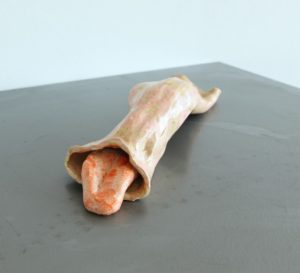 Creep
Phoebe Collings-James was the first female artist in residence at the StillHouse Group where she presented Pleasure Pieces in 2012 and in 2014 she completed the Nuove Ceramics residency.(text Ronchini GallerY)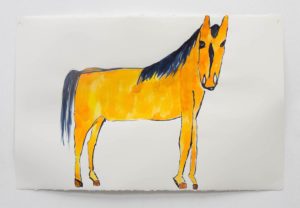 From 'Just Enouph Violence' exhibtion,
British artist Phoebe Collings-James grew up a poster girl for teen-zine, mixed-race models. But rather than being the break-out star, she broke out of the industry. She was 18 and increasingly uncomfortable with the casting process and lingerie shows under the male gaze. "As a model, I have often felt very conflicted as a reluctant acceptable face of blackness," the Hackney-born, Goldsmiths graduate in fine art told Nylon magazine last year. "I have been used as a token black woman purely because I am 'not too dark'."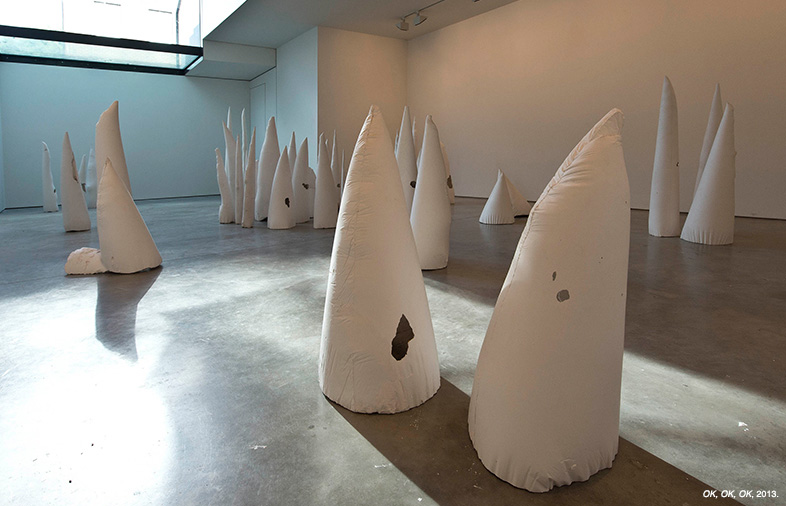 Now 29, and based in New York, the half-Jamaican artist is a bold new face in the art world. Her past experiences of discrimination and objectification energise her eye-catching work that has been exhibited from Beirut to Brooklyn. Exploring themes of "blackness" and gender through illustration, sculpture, poetry, painting and mixed media installation, there have been ceramic tongues, painted nooses and works of chewing gum art.(quote The Guardian by Ellen Burney)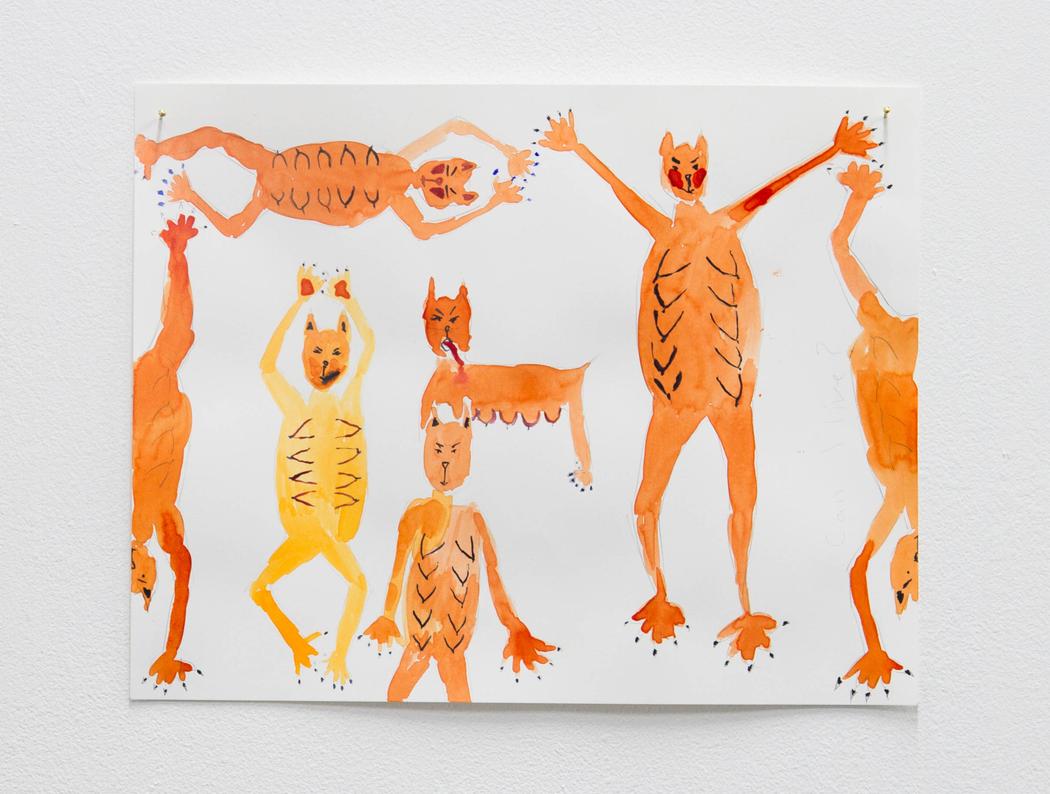 From the 'Just Enough Violence' exhibition