The ten steps we've taken forward we now have taken back with the tragic events of 2020. Every incident we see is pushing our society further and further from the idea of a happy place. A place where the scales of wealth and the weight of society are more evenly distributed, suggesting a change has taken place.
Ramón Rik Singley II about being black in America
Tattletale
The American flag of the not so united United States is such an enigmatic symbol of emotions, both good and bad. I'm a Black American, but I trust we all are Americans in situ, not a people defined by the color of a crayon or 0% on the HTML color picker. Precursors or identifiers are no longer required. And while we black Americans strongly identify with our origins in Africa, it's fair to say at this stage that we are Americans. Period. We must be a solidary American if we are to not be hijacked of our unimaginably resilient history and our contribution to the genesis of the great United States of America and its way. This is the theme of our fight, starting in the darkness. Some fleeing. Some falling. Some hiding in anticipation of what was to come. And it came: definitively a depiction of pain, felt through vibrations of time and space and bad dreams that weren't just bad dreams after all. It was real, not a dream. A new world far away with our footprints becoming signifiers of America's quest for greatness. Prominent silhouettes of a struggle, etched perfectly like a fossil impervious to tectonic shifts. We cannot escape this fact. We are Americans.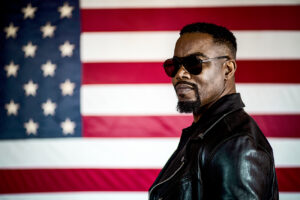 Michael Jai White, actor
A fight began and is still fighting. Still toiling with many consequences. Through it all, this epoch will be long-remembered, post the first American President of color, and contrastingly the incumbent Trump and his divisive rhetoric, single-handedly ripping the country apart. It seams to remind us of just how divided we still are based on color, race, creed, culture and many other isms. This is part of what the American flag is: a symbol of pride in being an American and being appreciative of our lineage, but it's also serving as a constant reminder of where we all were not too long ago: a divided republic with violence, marginalization and other signifiers of enmity. Eventually, America gradually became somewhat civil to the naked eye. There were no more barking German Shepherds, firemen spraying water, or ghoulish hangings, which shocked the psyche of an entire race to a point where, among other things, post-traumatic slave syndrome is actually a real thing, existing in our distant unconsciousness with debilitating effects much of the race doesn't realize or acknowledge.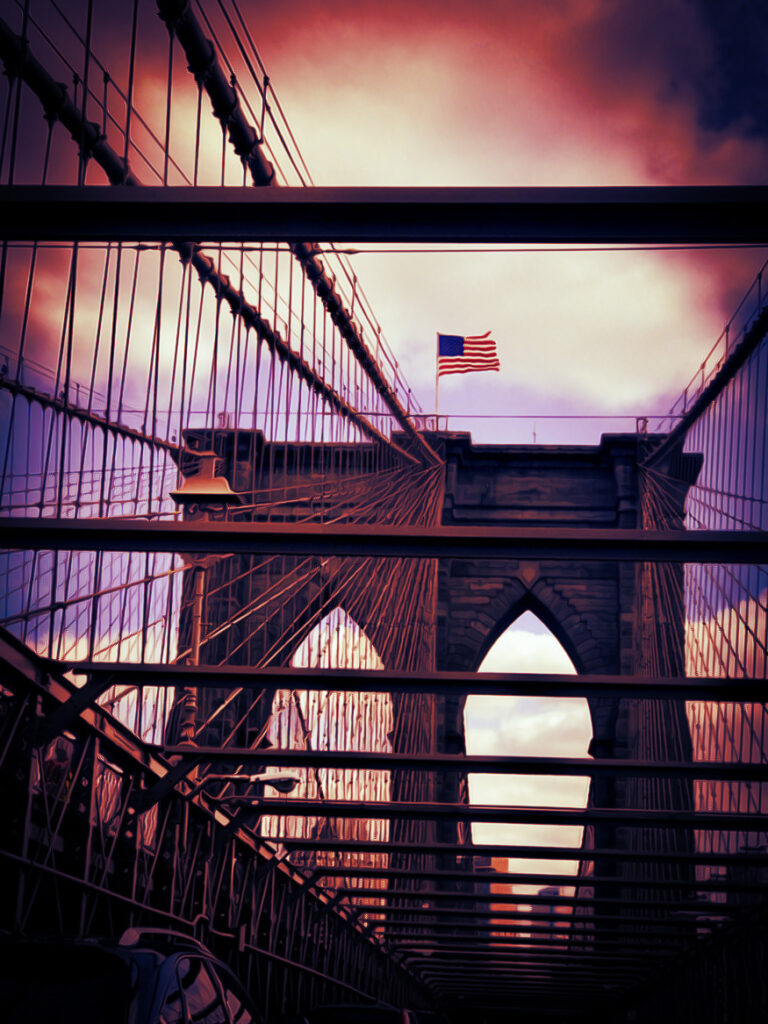 The Bridge
Miraculously, post Jim Crow, segregation and the civil rights era, it became possible to get a decent job, grab a sandwich from Mc Donald's and, perhaps, go to the park and listen to the birds chirp, minus any Amy Cooper-like conflicts that become memes for internet fodder. Somehow, this happened. On the surface these days, a lot of things are vertical. We just had a president of color. Massive. There are all types of successful people of color who are pillars in our society and around the world. Fantastic. However, we still have bizarre police brutality and killings echoing ills of the past, continued racism that's become more institutional than overt, wealth disparity so large it's gaping, and continued marginalization in the workforce's hiring practices, which has a slippery way of existing in our lives to a point that it's becoming the norm. It's all very confounding. Coming of age through Hip-Hop, contemporary art and the internet, I thought we made it past all of that. I thought the hard work was paying off to a point where things had the chance of becoming normal. Before all of the recent trauma, I once walked down the street with an effortless gait as I was reciting Black Thought of the Roots when he said, "I'm a walking affirmation that imagination and focus and patience will bring you closer to your aspirations." This was inspirational for me. It represented my personal life and dreams and it also represented our culture as they continue to fight their way out of struggle. This was the thinking. Until now. The ten steps we've taken forward we now have taken back with the tragic events of 2020. Every incident we see is pushing our society further and further from the idea of a happy place. A place where the scales of wealth and the weight of society are more evenly distributed, suggesting a change has taken place. This morph will bring much needed relief to the land the same way rain does on a hot summer evening.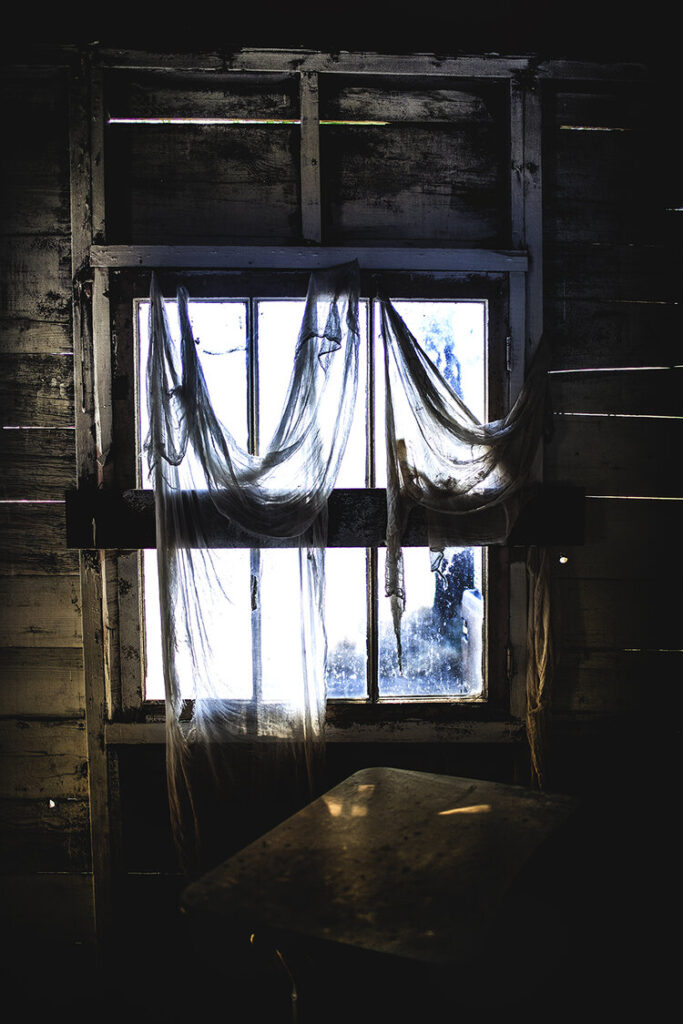 Barn
Some of us are revered around the world for what we do. We live life! We have opulence and acquisitions. We travel and hug with friends and family. We eat food. Life is great, right? No. Actually it is not. Mobile devices are, in fact, tattletales, exposing the rogue parts of our society, one transgression at a time. Pejoratively, the populaces are the directors and camera operators, and those caught in the crosshairs are the actors in this non-fictitious horror film. Minneapolis with George Floyd. Eric Garner in New York. Ahmaud Arbery and Rayshard Brooks in Georgia. And sadly the list goes on and on and on and on and on. This domino effect has encapsulated the country and is becoming more and more exaggerated. It's causing civil unrest, rioting and mutiny. Every continent joining in the protests has shown just how far-reaching the ill of this country is affecting people around the world. Something is not right.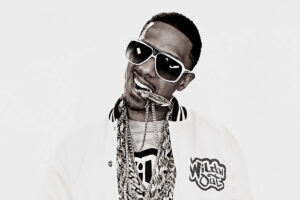 Nick Canon
This is why the electric Mahmoud Abdul-Rauf quietly prayed and was subsequently expelled from the NBA. This is why Colin Kaepernick took a knee a couple of years removed from playing in Super Bowl XLVII as a starting quarterback, and was then blackballed from the NFL. These peaceful gestures were to cast light and scream for help. It had absolutely nothing to do with disrespecting the great flag and its history, because at this point the flag has dual ownership for both black and white Americans equally. Our existence is conjoined at the hip in its steep history and we're certainly not disrespecting our own place in history. Think about that for a second. We have fought too hard to get where we are. There is pride in any struggle and we would never disrespect the trials of our own struggles so many have paid the ultimate price of death for. Again, it's our flag, too. It's the stubborn, unwavering apathetic portion of America lacking logic that cannot seem to deduce why we use these peaceful gestures to get people's attention. They lack the emotional intelligence to compartmentalize this. It's not complicated. I promise. Kneeling is a modest gesture and a way of imploring the flag to dictate what it implies: freedom and equality. It's not meant to roust the depraved right-wingers and fidgety racists from their bunkers. It's only a way of getting one's attention to invoke a discourse over coffee or high tea.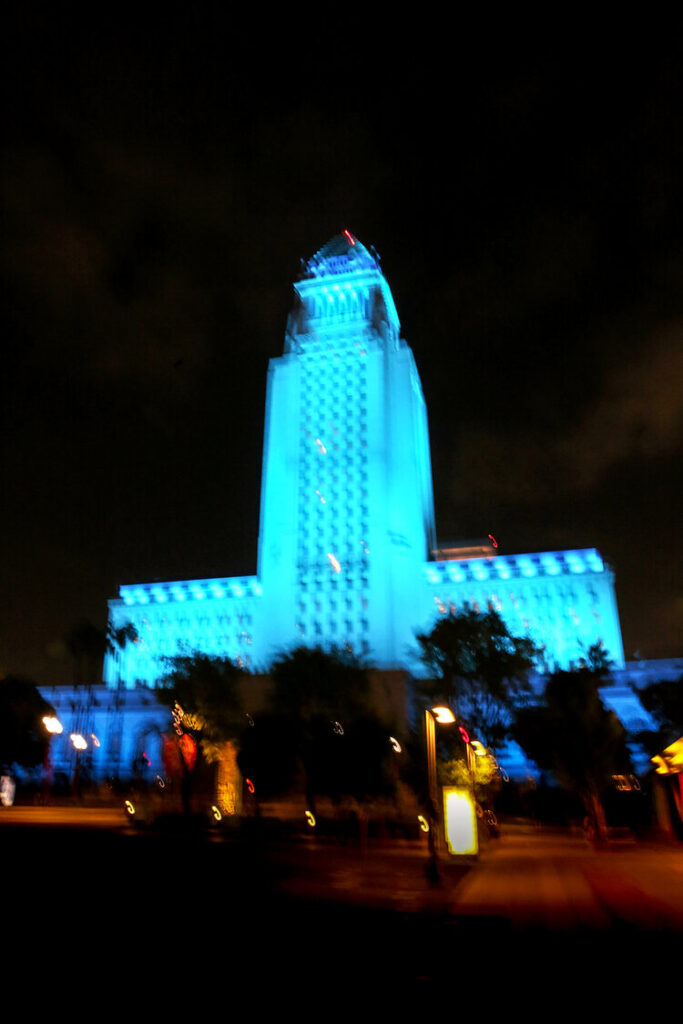 City Hall at Night
In short, smiling a frightened, wry smile is a fraud, a slithering way to placate a chronic problem masses cannot swallow without incessantly chewing, firstly. Excuses are worse than the actual problems being sought and addressed. They strike the chords of our nervous systems with swiftness, deftly applying trauma with blunt force and reverberating effect, which has precisely and profoundly lasted for centuries, causing disillusionment with a belief in and yearning for entry into elitist society of wealth and class, universally magnetic thoughts. Blacks were not, in fact, ostracized in their own minds, for the experiences helped bring clarity and crystallization in their minds of the disillusionment of highbrow society they didn't quite see in the beginning, nor to this day. Catastrophically, this became visible to the naked eye.
The photos in this article are works of the author.
About the author Ramón Rik Singley II :
I grew up in the Palos Verdes and Ladera Heights sections of Los Angeles. Professionally, I worked as a writer and journalist for several years, which eventually led me to be offered a position of editor of Honey Magazine. Having become exposed to photography during this same time, I turned it down to study photography at Art Center College of Design in Pasadena, CA. It was there where my philosophy for image making began. The past several years, I've written columns for different magazines and photographed many celebrities and musicians for various aspects of editorial, advertising and publicity. Simultaneously, I've been navigating various roles in film and television with unit stills and Key Art ad concepts. I've even found myself in front of the camera on a few occasions as an actor, but that's another story. After living in New York for 10 years, I've recently returned to Los Angeles to continue various endeavors in visual art, writing and the completion of my MA and MFA at Claremont Graduate University. http://thechalkfields.com/@thechalkfields