Rashid Johnson: Anxious Men
Drawing Center, New York
Oct 02, 2015 – Dec 20, 2015
Untitled (Anxious Men), 2015.
About:
Since distinguishing himself as the youngest artist in Freestyle, the landmark 2001 exhibition at the Studio Museum in Harlem, Johnson has established himself as one of the preeminent artists of his generation. Invoking such varied themes as the black experience in America, the dialogue between abstraction and figuration, and the relationship between art and personal identity, Johnson has been discussed within the context of contemporary painting, photography, sculpture, video, installation art, and even performance. Now, with the Anxious Men, drawing enters that list.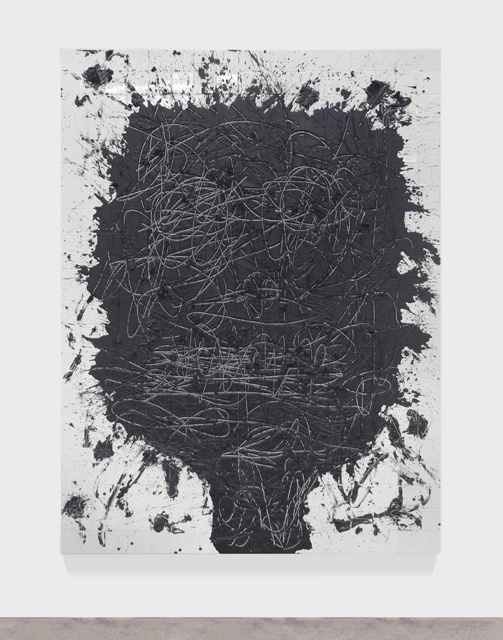 Untitled (Anxious Men), 2015.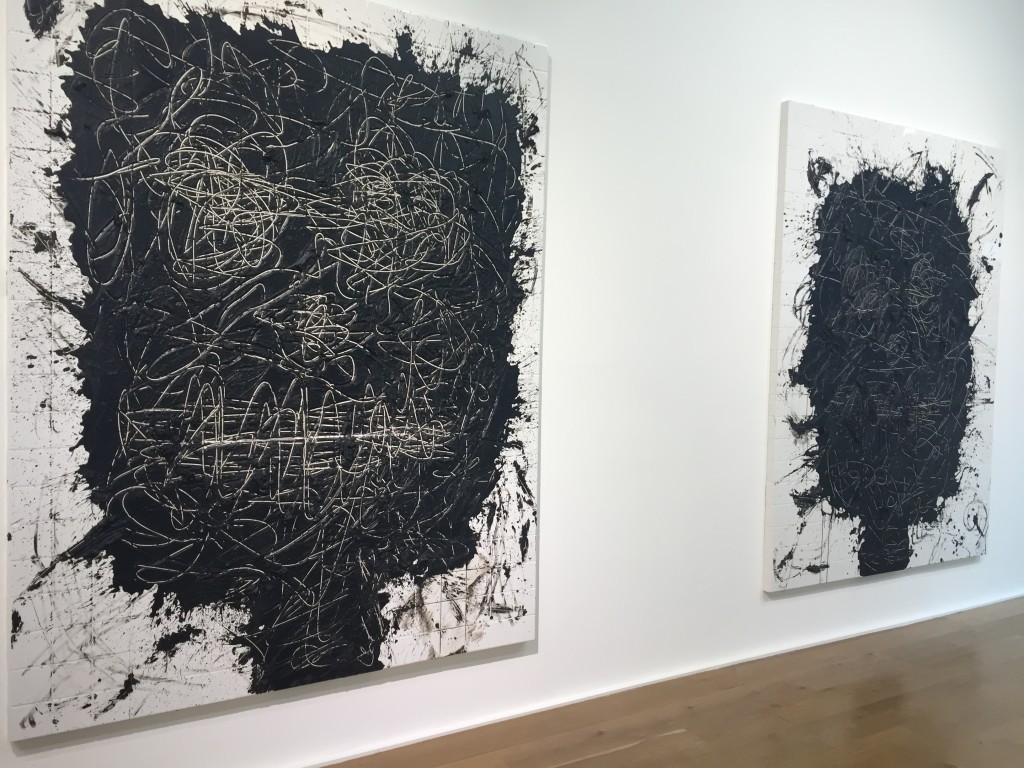 Anxious Men, Installation view, 2015.
Anxious Men, installation view, 2015.
Universally accessible and employing common visual tropes such as the monochrome and the grid, Johnson's work is also self-referential making specific allusion to his upbringing in Chicago and the Afro-centric values of his parents. In Rashid Johnson: Anxious Men, the artist creates a site-specific installation in the Drawing Room gallery. The core of the exhibition is a new series of black-soap-and-wax-on-tile portraits that Johnson calls his "anxious men." Executed by digging into a waxy surface, they enact a kind of drawing through erasure and represent the first time Johnson has worked figuratively outside of photography or film, and on such a small scale. Whereas Johnson's previous work has taken a more cerebral approach to questions of race and political identity, the drawn portraits confront the viewer with a visceral immediacy. The portraits will be set within a multi-sensory environment that includes wallpaper featuring a photograph of the artist's father from the year Johnson was born, and an audio sound track comprised of Melvin Van Peebles's "Love, That's America," a song that originally appeared in Peebles's 1970 film Watermelon Man and that was recently pressed into service by the Occupy Wall Street movement. In this way, the exhibition will create an immersive space that implicates not only the artist but also the viewer in its interrogation of selfhood and identity. (Text Drawing Center)