Xenson (Uganda) is the artist in residence at the IBB Curacao.
African Woman.
About:
Ssenkaaba Samson (Xenson) is a young multi talented creator of the unconventional with extraordinary imagination and unfound creativity greatly influenced by the grandeur of African arts, African cultures, vitality of African dance and Hip-Hop as a free expressive art form. He is at the vanguard of a youthful art renaissance that refuses to be pigeonholed into a singular artistic expression.
Gemini
Whether hand painting clothes for his Art for Wear fashion label "XENSON"' piercing live graffiti performances and back chops co-directing music videos and Hip-Hop shows or reciting his poetry, Ssenkaaba lives up to his motto, "creativity is limitless".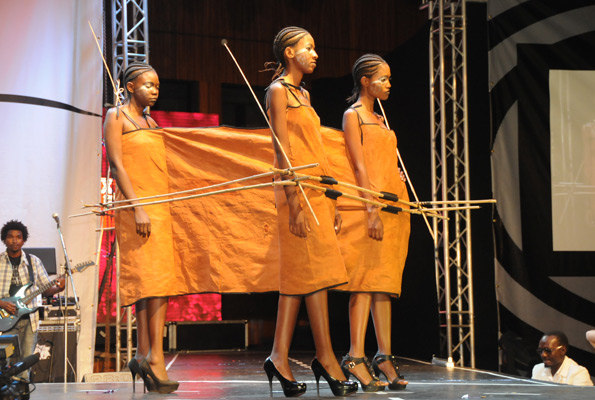 First impressions of his childhood are tainted with blood stained memories of Idi Amin and Obote brutality coupled with the turbulent revolution of the NRA guerilla movement that took place in the now famous Luweero triangle in Uganda. His grandfather and former Vice president of Uganda, the late Dr. Samson Kisekka having been at the centre stage of the revolution. Ssenkaaba returned to a now calm triangle after the armed struggle and he collected thousands of bullet shells and magazines which he made into imitations of large wire cars, army trucks, mambas and trailers and some were assembled into miniature installations of soldiers at war. He would play with his homemade toys providing the war sound track with his mouth.
Mother and Child.
As a primary pupil he had entire Kasuku Exercise books dedicated to the drawings of men with guns and soldiers at war sometime drawing at the back of Maths and English books. One day in primary six, the mathematics teacher found some of the drawings and instead of punishing him as was the case introduced him to the History and Biology teacher who gave him a commission to make history and illustrations for the entire school. With his first pay, he bought a basket of pancakes for his classmates.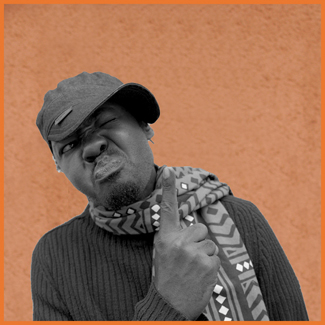 School was easy to Senkaaba because he topped his class from P1-S4 and emerged second best student in Masaka District at his O' levels and went ahead to do Physics, Mathematics, Chemistry and Fine Art at his A' levels also passing very highly. However, he knew at an early age that he wanted to be in a creative field and also knew for someone to be at the verge immortality, sacrifice must be an essential ingredient. So, he sacrificed his engineering degree to join Makerere's Margaret Trowel School of Industrial and Fine Art one of the finest and oldest art institutions in Sub Saharan Africa where he graduated with a First Class Honours Degree. One of the seven 1st Class degrees at the University that year.
Woman Fashion.
Intermittent appearances in numerous group exhibitions both at home and broad and elusive silences were followed by his first solo Art Exhibition at the German Cultural Centre aptly named "KALI CUWALEKALAFULU" (culturally colourful) which was a shock in the Art circles. It was a provocative, volatile and an extraordinary one preferring to incorporate poetry, performance art and to show the artwork in a guerilla -street vendor- like manner as opposed to the traditional gallery exhibition. He opened a new chapter to an untainted freedom of expression and challenged other artists to take art to a different level and prove the limitless possibilities of Art and the Artist.
(From: Ugandan Diaspora Social Networking)