Stacey Gillian Abe
b. 1991, lives and works in Uganda
Strange fruit Konyagi, 2015.
About:
Stacey Gillian Abe graduated with a BA Hons in Art and Industrial Design from Kyambogo University Kampala, Uganda 2014. Her installations and performances are integrations between man and the spiritual realm and more believing these spheres influence and form our individual identities.
Her concepts materialize into created imagined spaces that probe thought on identity, spirituality and cultural mysticism like; Seat of Honor (2017), Pareidolia (2017), EnyaSa (2016), Strange fruit Konyagi (2015), with the installations taking centre stage as they star in these new worlds.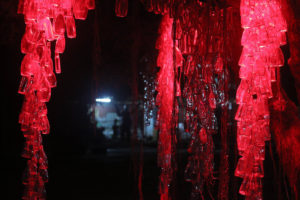 Strange Fruit, 2015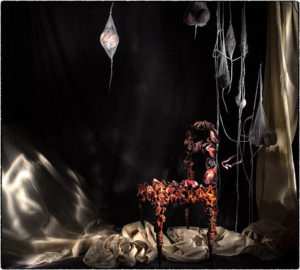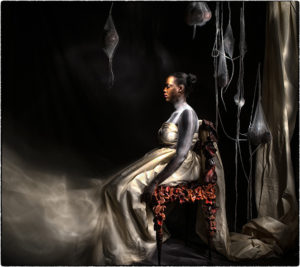 Seats of Honor, 2017.
As the process highlights the strength and fragility of the female mind in the self, each space that Abe works on as its own contexts and gets its own interpretations. Besides participating in group exhibitions like Women without Borders, Institut Francais Kinshasha (2014), Kampala Contemporary, Circle Art Agency Kenya (2016), Eroticism and Intimacy Faces, Places and Paths, the Underground Art Space (2016), Being Her(e) –Angola Luanda (2017) and The 2nd Kampala Art Biennale-KAB (2016). Workshops like; (Re)-Thinking Feminism and Black womanhood Iwalewahaus-Germany, Goethe Institute (2016), Decolonizing the Museum (2017) Abe also completed a residency at 32° East | Ugandan Arts Trust (2014); Nafasi Art Space Dar es Salaam (2015); Culture Vultures Morocco (2016), East African Soul TrainEAST (2017) and holds a certificate in Cultural Leadership-Arterial Network, Goethe Institute (2015).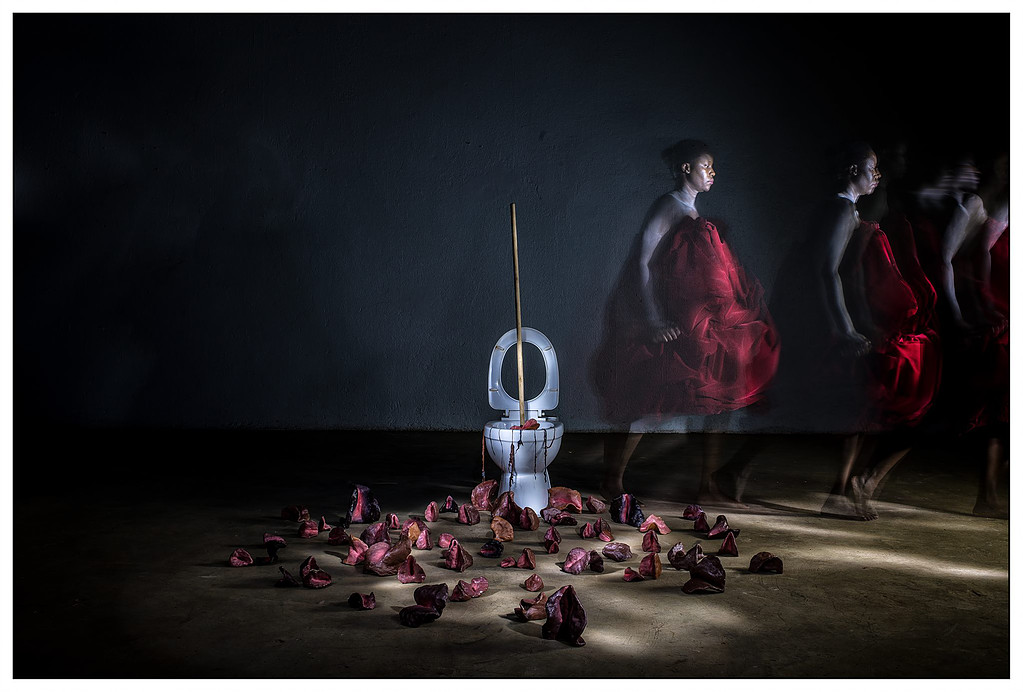 Enya Sa, 2016.
She is a receiver of the new talent award (2nd place) – the boda boda project KLAART 014 and a Prince Claus fund award (2016). She was nominated for an artist in residency fund program for African artists through Africa Centre 2016/2017 and also listed among the young provocative African artists to watch in the continent- featured in 'This is Africa' and 'Africa.com' (2016).(text AfriartGallery)