Wilmer Wilson IV
About:
Wilmer Wilson IV (American, b. 1989) is critically recognized for material and performative investigations into the social marginalization of the Black body as an ephemeral object of labor, desire and revulsion. He is the recipient of The Pew Center for Arts & Heritage Fellowship and The American Academy in Rome Fellowship. Wilson's work has been presented at the National Portrait Gallery, Washington, DC; Museum of Fine Arts Boston, Boston, MA: Barnes Foundation, Philadelphia, PA; Crystal Bridges Museum of American Art, Bentonville, AR; American University Museum, Washington, DC; Birmingham Museum of Art, Birmingham, AL; In Flanders Fields Museum, Ieper, Belgium. He has been selected to exhibit in the Fourth New Museum Triennial, New York, NY, opening February 13, 2018.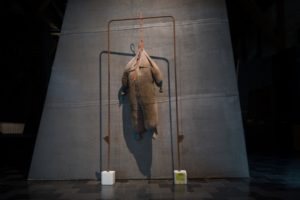 Untitled, 2017.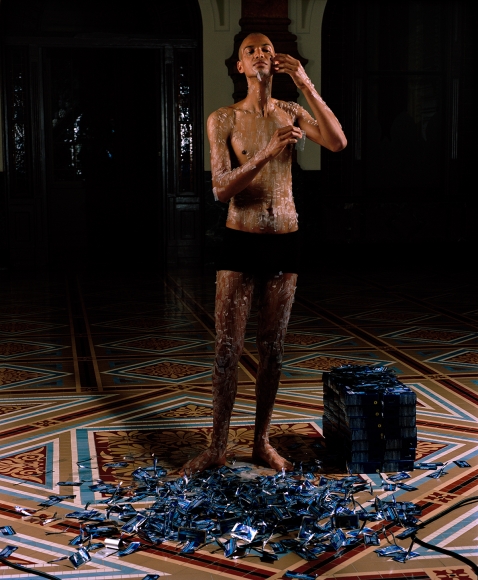 Portrait with Hydrogene Peroxide Strips, 2017.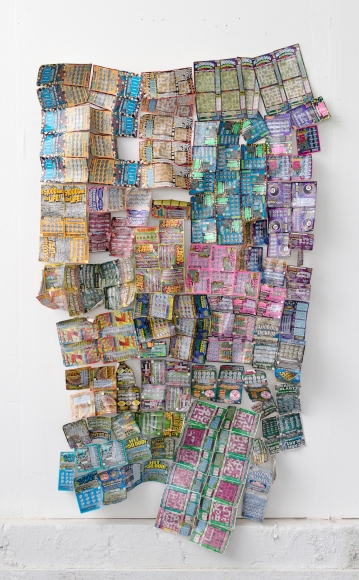 Boston Fabric, 2015-2017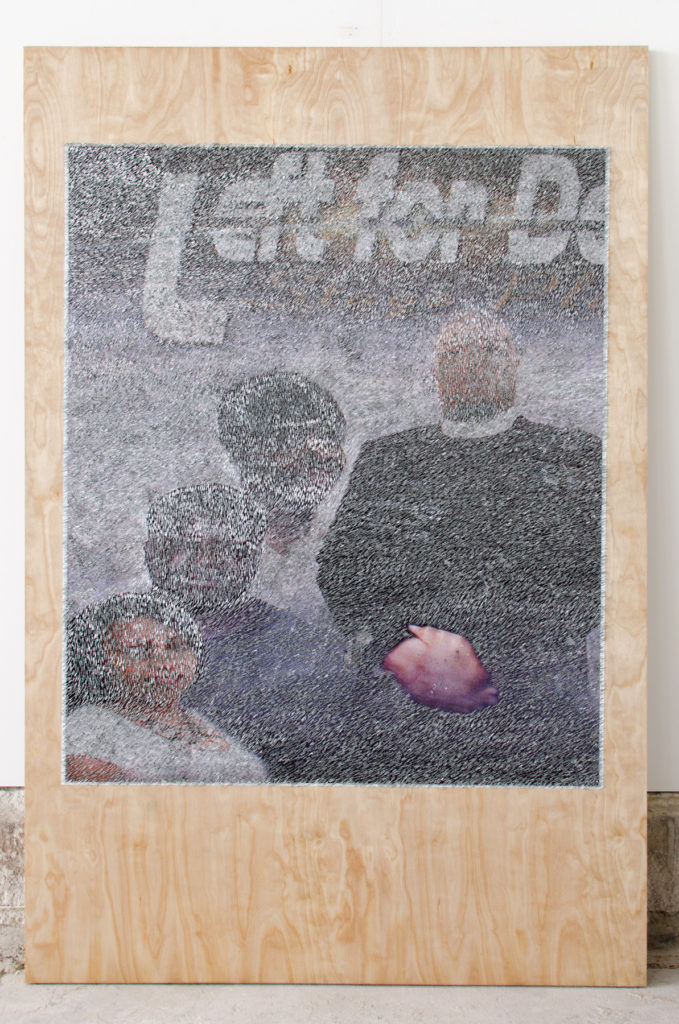 Left for Dead, 2016.
"To the extent that I can grapple with what remains, I want to devise ways for ephemeral fragments to intervene in what is stable in the world."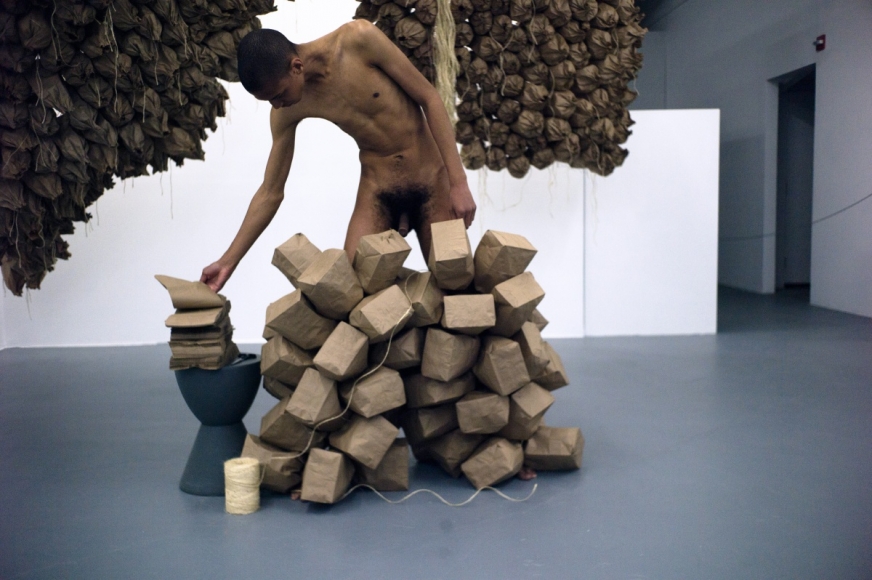 From My Paper Bag Colored Heart, 2012
Wilmer Wilson IV works across mediums including performance, sculpture, collage, video, photography, and installation to explore the nature and social value of ephemera and bodily presence in public spaces. Appropriating everyday objects that constitute, in the artist's words, "the marginal shadows of collective life's grand narratives," Wilson works with materials such as paper bags, stickers, postage stamps, and discarded lottery tickets. His work often engages with bodies and objects in public places, as with Henry "Box" Brown: FOREVER, which references a 19th-century slave who escaped to freedom by having himself shipped in a box. In the piece, Wilson covered himself in stamps and walked through the streets of Washington, DC before entering a post office where he asked an attendant to "mail" him. Recently, his work has been included in Person of the Crowd: The Contemporary Art of Flânerie at The Barnes Foundation, the Identify performance art series at the National Portrait Gallery, Washington, DC, and Performing Portraiture at the Museum of Fine Arts Boston, MA. Wilson is a 2017 artist in residence at In Flanders Fields Museum, Belgium, where he has a forthcoming solo exhibition, and he was a 2014 Affiliated Fellow at the American Academy in Rome. He holds an MFA from the University of Pennsylvania and a BFA from Howard University.(The Pew Center)
References
• Wilmer Wilson IV website