Stanley Greaves, 1935, Guyana; now in 'Masters', Queens Park Gallery Barbados

Ballot Boxes, 1997.
About:
Recognition as a visual artist—or, as he prefers, "a maker of things"—came late to Stanley Greaves. Until 1994 he was little known outside Guyana, where he was born in 1934, and Barbados, where he moved to live in 1987. But over the past 10 years his distinctive vision of Caribbean realities, especially in painting, has brought him increasing prominence within and beyond the region.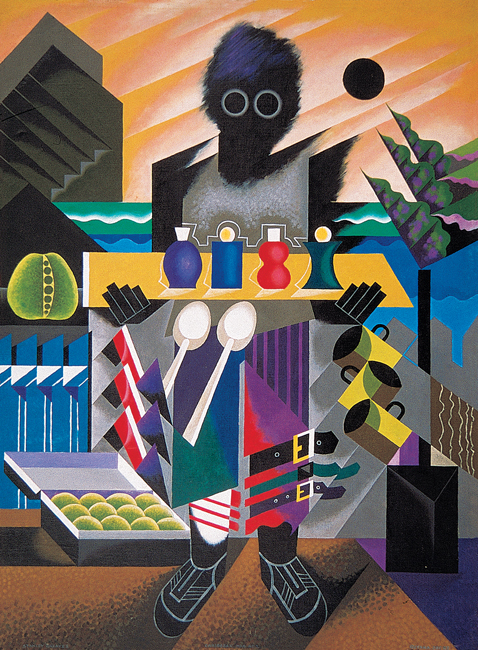 Caribbean Man, 1982.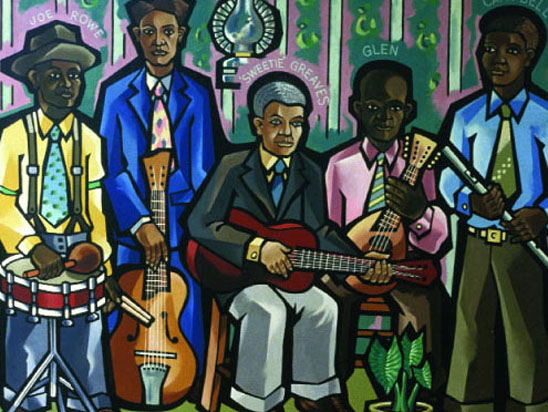 Old Time String Band, 1977.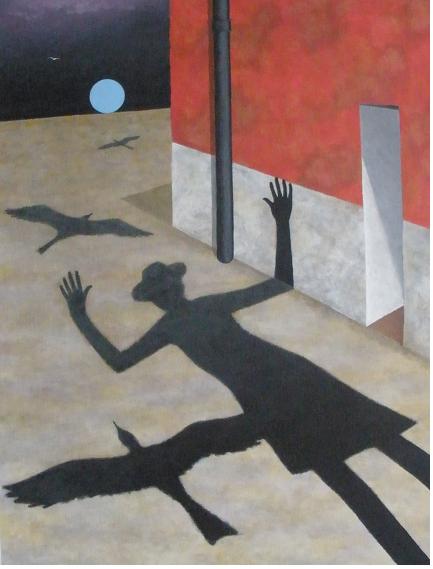 Bird Shadows.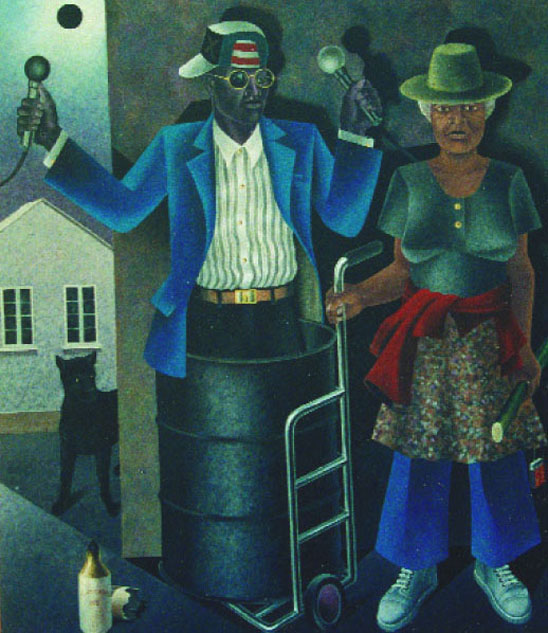 The Annunciation, 1993.
Greaves began making paintings as a teenager in Guyana, then British Guiana, while attending the legendary Working People's Art Class alongside Donald Locke. He later trained in Britain and the United States, in sculpture, ceramics, and printmaking. But his own visual practice once he returned home was always alongside art teaching: at secondary schools, teacher training and adult education classes and, for 12 years, at the University of Guyana, where he was head of the Creative Arts Division. Opportunities to show work in Guyana were limited, to sell work even more so. Carifesta, the Caribbean Festival of Arts, provided more exposure of his work and welcome encounters with art and artists of the wider Caribbean: in Guyana (1972), Jamaica (1976), Cuba (1979) and Barbados (1981). (introduction of interview in Bomb Magazine. See link)
http://bombmagazine.org/article/2607/stanley-greaves