Terrence Musekiwa
Bounce, 2011.
About:
TERRENCE MUSEKIWA (born 1990 in Chitungwiza, Zimbabwe) comes from a line of stone sculptors. He started carving stone at the age of five, thus, at 25 years old, he has been making sculptures for 20 years. This experience explains his mature skills and confidence with the tools and materials he uses.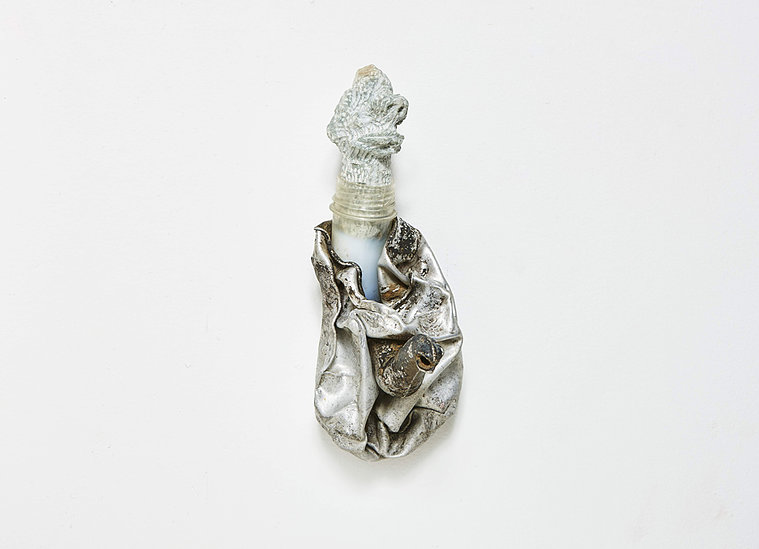 Share, 2015.
Musekiwa breaks the divide between traditional and contemporary. While each work begins with the familiar toil of shaping the stone, works are then fused with a myriad of found and industrial objects including chains, plastics, glue and resin. His visual language wrestles with convention to simultaneously challenge and pay homage to Zimbabwean tradition. His conceptual vernacular introduces a dialogue about present day Zimbabwe, its mechanics, micro and macro trade systems, hardships and a quality of magic that permeates the personal lives of its inhabitants.

Crown Holder with Spike, 2015.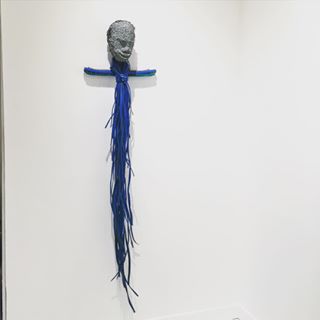 Untitled, 2016.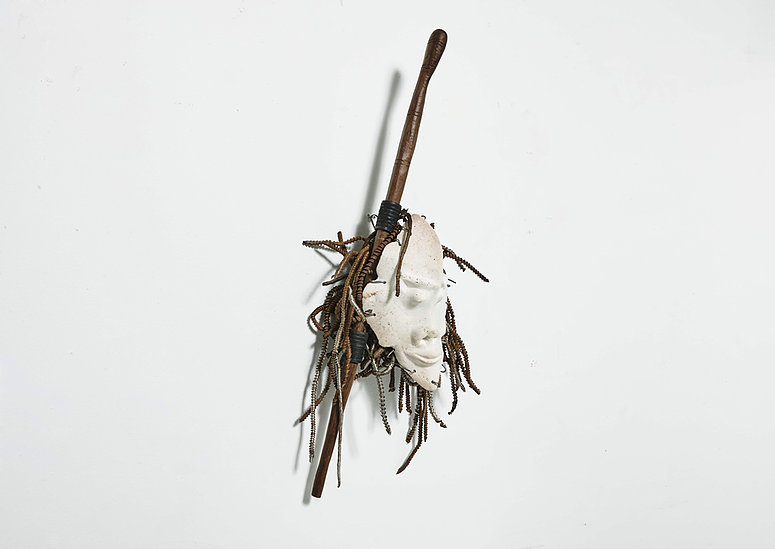 Black and White, 2015.
Musekiwa earned his arts degree from The School of The National Gallery of Zimbabwe in 2013 and has since been exhibited and acquired internationally, most recently into the Tiroche DeLeon Collection. He joined the Catinca Tabacaru Gallery program in 2015 after completing the gallery's Art Residency Collaboration with Dzimbanhete Arts Interactions in Harare, Zimbabwe. (courtesy Catinca Tabacaru NYC)