Surinaamse voorouders in beeld 1868 – 1950
Openbare Bibliotheek Javaplein Amsterdam. Van 14 september tot 14 november 2018
'Oma, wie is die bruid op deze foto? Bent u dat, samen met opa?' Hoe vaak klinkt zo'n vraag wel niet bij het zien van een ietwat vergeelde trouwfoto in een lijstje op de muur, in een album, op een dressoir, of op een mobiele telefoon.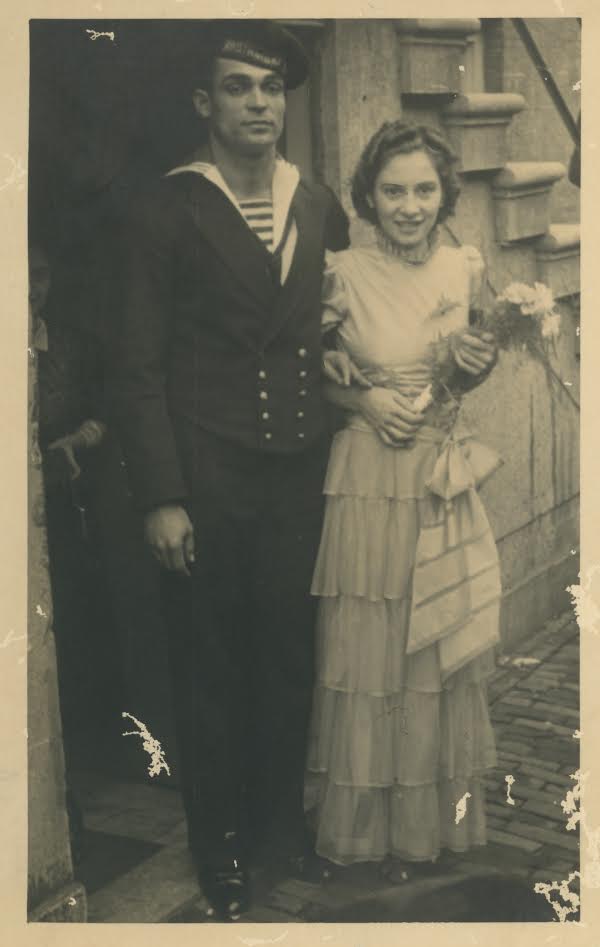 Foto's brengen de wereld van het verleden naar het heden en dat is zeker het geval bij de foto's in de tentoonstelling 'Trouwportretten, Surinaamse Voorouders in Beeld 1868- 1950'. Daarin staan Surinaamse bruidsparen centraal, of echtparen waarvan een van de partners een Surinaamse achtergrond heeft. De foto's laten niet alleen een treffend tijdsbeeld zien van de periode waarin het huwelijk werd gesloten, ze maken ook inzichtelijk hoezeer Surinamers onder Nederlands bestuur naar alle windstreken zijn afgereisd. Zo zijn er ook trouwfoto's te zien van Surinaams-Nederlandse, Surinaams-Indische en Surinaams-Amerikaanse echtparen.
De tentoonstelling is een initiatief van Lucia Nankoe.